Are founders truly keepers or weepers? In the case of the superyacht Alfa Nero, the founders have indeed ended up weeping. The 267-foot vessel was abandoned by its owner in February 2022 at Antigua's Falmouth Harbor. The ship was eventually seized by the Government of Antigua, but there's no happy ending to this ship's tale. In fact, it's a borderline horror story for the tiny nation of 93,000. Taxpayers are bleeding dry, paying no less than $28,000 weekly for the upkeep of this floating palace that's being maintained by a skeleton crew.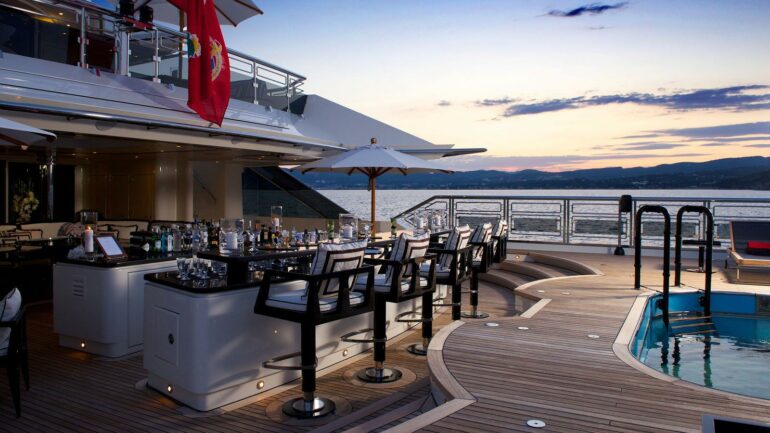 This amount includes the salary of an Italian captain and $2,000 a day in diesel costs to keep its generators running—some may call it extravagance, but in the case of this splendid Oceanco-built superyacht, it is a necessity due to the extravagant interiors. While the lack of an owner hasn't done much to take away from the luxury vessel's grandeur, a lack of air conditioning certainly will. Designed by the esteemed Nuvolari & Lenard, Alfa Nero showcases exquisite interiors masterfully crafted by Alberto Pinto.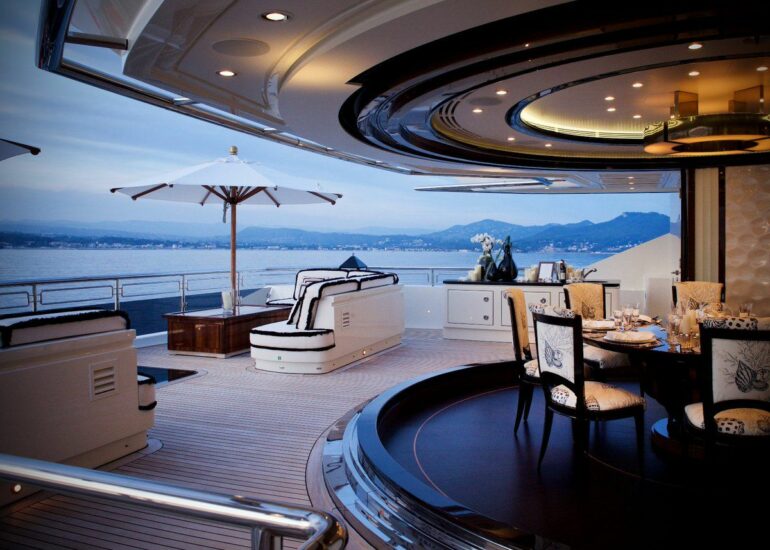 This elegant vessel accommodates twelve guests in six luxurious cabins dispersed across four expansive decks. The interiors resonate with a tasteful nautical theme, understated in its elegance yet enlivened with sporadic bursts of pop art. Continuous air conditioning ensures the longevity of luxe materials like precious wood, mother of pearl, and soft leather.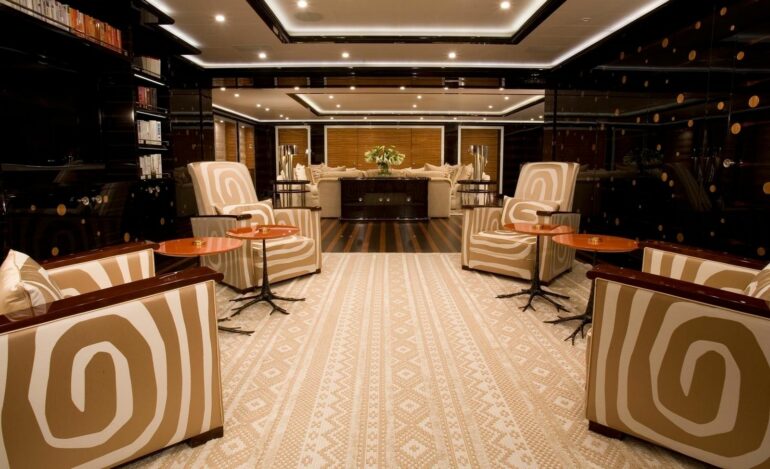 The Alfa Nero motoryacht cannot go two days without air conditioning due to her hardwood interiors, and without it, mold will spread through the decks faster than Antiguan officials can manage. "You can't even open the doors on Alfa Nero without diesel," said Tom Paterson, the dockmaster at the Antigua Yacht Club to the WSJ. "These boats, from the day they launch to the day they die, are burning fossil fuels."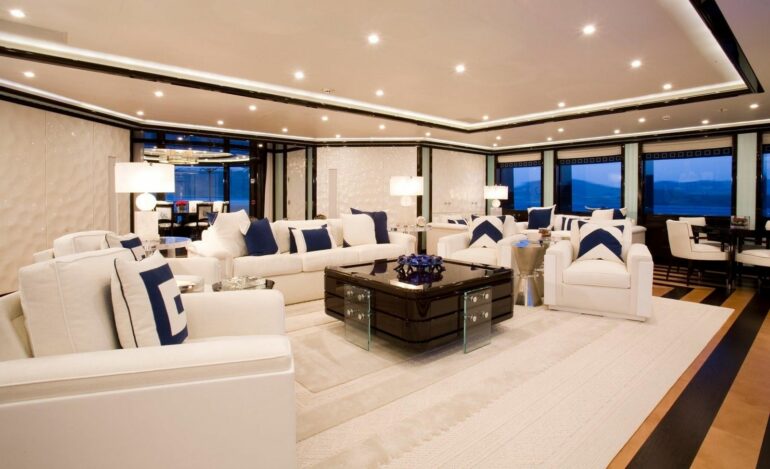 With mounting bills, cash-strapped nations find it incredibly hard to maintain seized vessels. While some ships are maintained by their billionaire owners, countries like Fiji and Antigua suffer daily. One Italian official correctly stated, "Our problems are the yachts. If the war continues…the running costs could potentially exceed their actual value." This demanding 267-foot vessel doesn't seem so easy to lose, especially with the boat being mired in controversy.

The ship of niceties boasts an infinity pool, a grand piano in the salon, a helipad, a spa, a gym, and a grand master suite complete with a wood-paneled study. The vessel, formerly maintained by a crew of 44, has been reduced to six.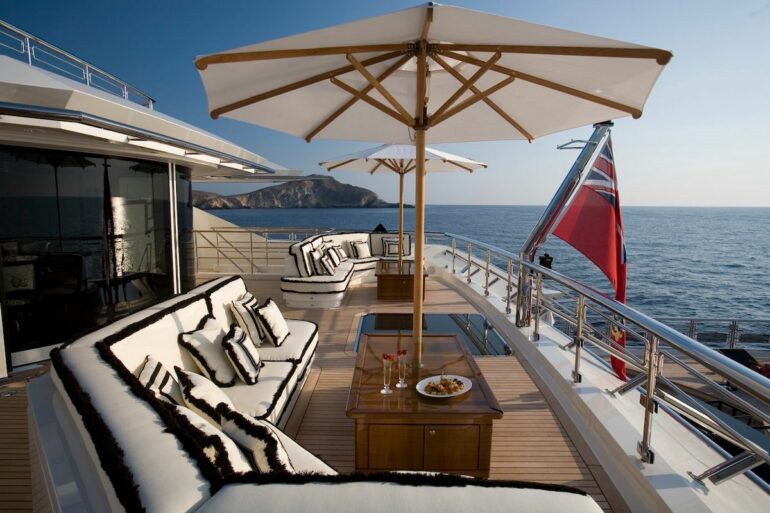 Twenty-five members have sued to recover $2.1 million in unpaid wages, according to Craig Jacas, a local lawyer representing them. "Our clients' objective is simply to secure what is lawfully owed to them," Jacas said. It looks like the daily damage of $2,000 for fuel is only the tip of the iceberg.