Titan, a $100 million vessel, is owned by Evraz billionaire Alexander Abramov. The Russian billionaire is the business partner of Roman Abramovich. He takes a page from Abramovich's book to save his multi-million dollar ship. Yahoo News shared that the Titan megayacht is making a quick exit for the Suez Canal and aims to find refuge in Turkish waters. Roman Abramovich had to rush the $600 million superyacht Solaris out of Turkey to International waters. But when as far as his beloved $700 million megayacht Eclipse was concerned, it continued to dock in Turkey for nearly a month. While authorities haven't been able to seize the yachts, the luxury boats will get mothballed and lose their registration for the flag of convenience, rendering them useless.



Similarly, the steel baron wants to rush his prized possession of the 262-footer Titan to Turkey to avoid seizure. Data from Marine Traffic revealed that Titan left Dubai port on April 22 off the coast of Oman in the Arabian Sea. Later, the yacht's destination was listed as Suez Canal, Egypt, per Marine Traffic. He is currently not on sanctions lists from the U.K., Europe, or the U.S., but he was included on the Australian list.

It doesn't take a genius to guess where this luxury vessel is heading. In all probability, Titan's destination is nowhere else but the most popular choice of Russian oligarchs, Turkey, after vamoosing from the Suez Canal. Yet another sanctioned Russian billionaire Oleg Deripaska relied on Abramovich's guidebook and moved his 287 ft yacht, Clio, to Turkish waters. The terrific Titan yacht is worth taking a look at below:

Titan megayacht, the behemoth of the blue waters:
This luxury vessel by Abeking & Rasmussen from Germany was delivered in 2010. The beauty credits her opulent interior to Reymond Langton Design Ltd. With nearly 43 feet beam, Titan is the 6th-largest yacht built by Abeking & Rasmussen. The vessel boasts a robust structure with a steel hull and aluminum superstructure.

It is a spacious ship that can easily accommodate 14 guests and 19 crew. While also leaving ample space for luxuries like a personal gym, beach club, deck Jacuzzi, and movie theater.

Considering this spectacular schooner was never available for charter, little information about its onboard amenities is revealed. We know the luxury vessel is powered by twin Caterpillar engines of over 2,000 hp each, granting Titan a top speed of 16 knots and a cruising speed of 14 knots.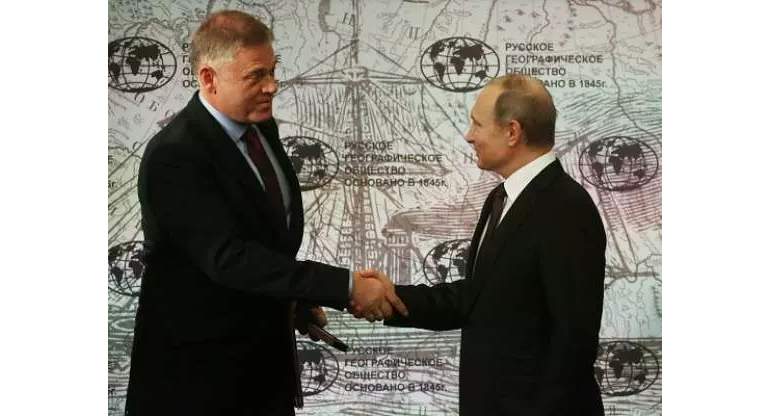 About Alexander Abramov:
The chairman of steel company Evraz is worth $6.6 billion. Abramov got his start as the head of a research lab before the collapse of the Soviet Union. In 1992, he founded a precursor to Evraz Holding and made a fortune exporting metals and coal from the Urals and Siberia. By 1998 the man was considered an oligarch. He had amassed the largest steel and iron empire in Russia, which employed 125,000 people, controlling about 22 percent of the country's total steel output with an annual turnover of $20 billion.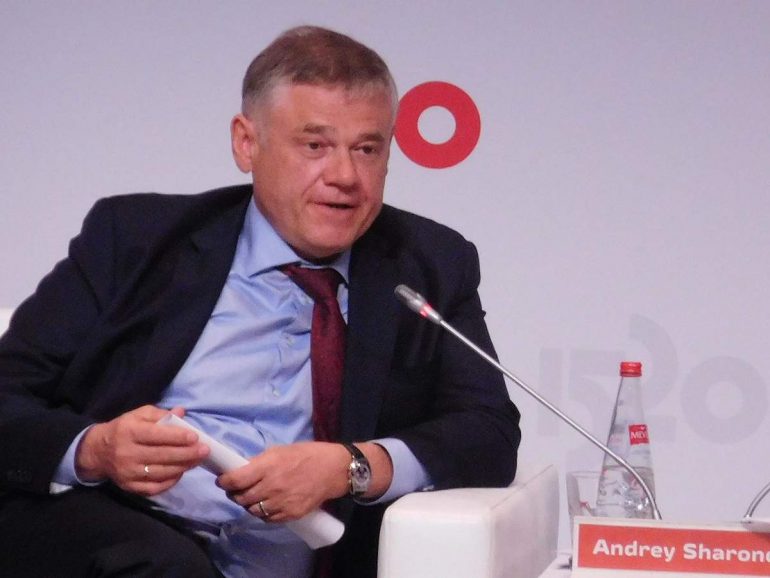 Abramov is the business partner and ally of Aleksandr Frolov and Roman Abramovich and holds a combined 29% stake in the Russian steel and coking coal producer Evraz. As per a story published in The Guardian, the Labour MP Margaret Hodge named Abramov one of many Russian billionaires "who made their money only because they are close to the Kremlin. They sustain their wealth only because they remained close to the Kremlin".