Princes live in palaces, they always do. The factor of land and air doesn't come in the picture as they manage to get themselves a pretty palace wherever they go. Take one peek inside Saudi Prince's $485 million flying palaces and the luxurious of being a royal will be right in front of you to be in awe of. Billionaire Prince Alwaleed bin Talal al-Saud surely does have a thing for palatial airplanes. He is the proud owner of a customized 747, an Airbus 231, and a luxury yacht featured in a James Bond film and nearly ordered the customized Airbus A380 but didn't. Blame it on the financial crisis which apparently does hit the super-rich too. known as the Warren Buffett of the Middle East owing to his shrewd business sense he almost did invest in the world's biggest private jet but didn't. That shouldn't stop us from admiring the work that has gone into designing the aircraft can fly 800 passengers and has room for an opulent, marble-finished Turkish bath and a parking space for his Rolls-Royce. This gorgeous monstrosity of a plane was to be equipped with everything imaginable, lifts, guests staterooms, boardroom, Hamam, wellbeing rooms, and more.



The gorgeous spiral staircase is what leads you tot he boardroom and also acts a major structural attraction on the plane.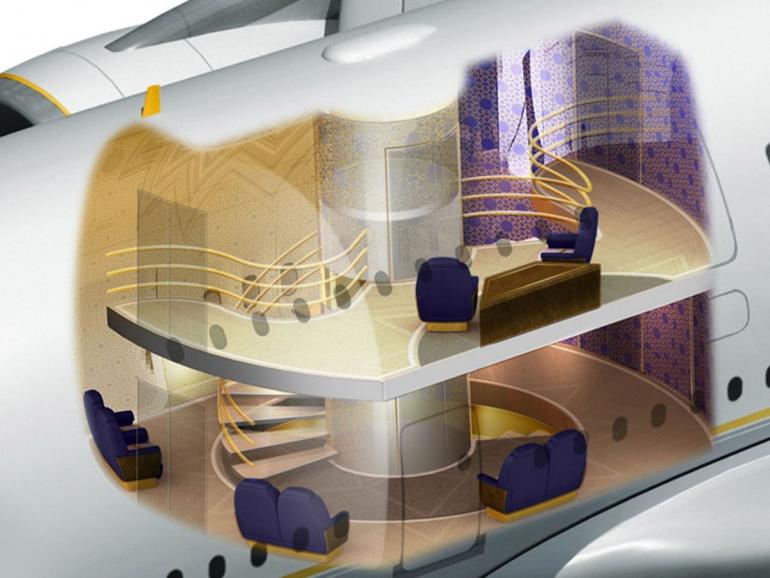 The lift shuttles between three floors and are also used for the owners' private entrance to his suite.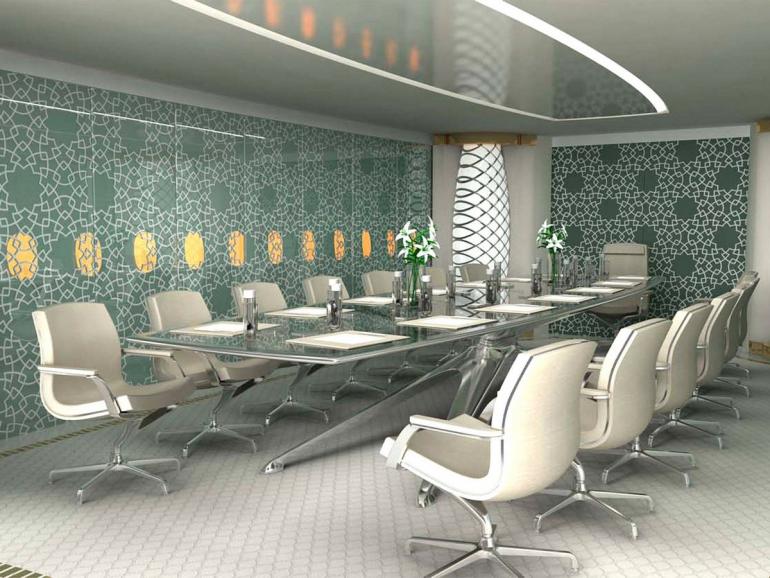 The plane's boardroom is as impressive as any with a hi-tech table which functions as a giant touchscreen

This is what the luxury suites look like and there are four such splendid creations fit for a king and his friends on the aircraft.

The luxuriously designed prayer rooms also have a bit of technology involved to maximize the divine experience. Prayer rooms have electronic mats that automatically turn to face Mecca.
[Via: Independent]