Have you ever found yourself caught up in an argument with a friend(s) over deciding if a specific high-performance qualifies to be called a supercar or a sportscar? If the answer is yes then you're not alone. In fact, confusion in classifying high-performance cars is quite justified as there are no clearly set definitions or parameters to distinguish different segments. In fact, most of these are marketing terms made by different automakers to advertise their car. But enthusiasts and experts have debated for decades and offered their own interpretations, adding to more ambiguity. Nevertheless, there are some common attributes associated with these classifications which help us put different cars in these well-known brackets. They are usually segregated by performance, materials, exclusivity, and price.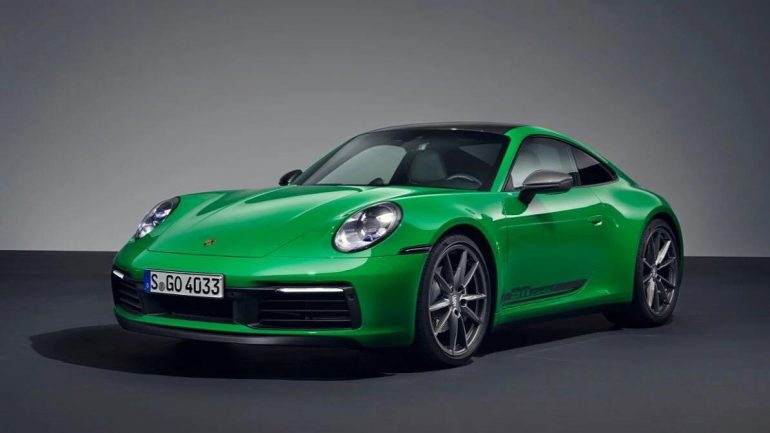 Sportcars
Believe it or not but the sports car label has been around for nearly as long as the car itself. While the 1914 Vauxhall 25 hp 'Prince Henry' Sports Torpedo is widely regarded as the world's first true sports car, the earliest recorded usage of the term "sports car" was in The Times newspaper in 1919. While the term was originally used for two-seat roadsters, the definition has greatly changed in the modern era.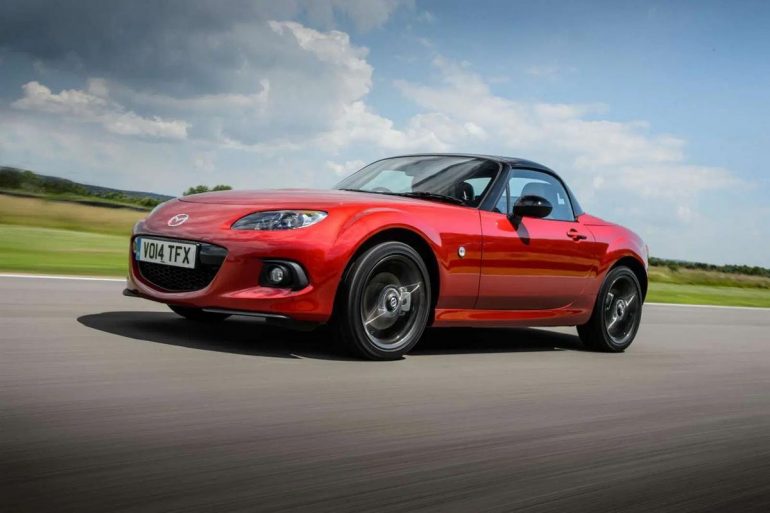 There are several loosely demarcated attributes that define the sports car classification, which include sub-550 horsepower engine output and two or 2+2 seating layout. Sports cars are typically high-volume models usually limited only by demand and are generally not built using exclusive materials. Furthermore, sports cars offer the best balance between performance and everyday usability and the pricing is comparatively more approachable. While arguable, driving enthusiasts often prefer sportscars over other types of high-performance cars. The top speed is usually less than 180mph and the 0-60mph time is around 4 seconds.
Examples:
Porsche 911 Carrera S
Toyota GR Supra
Mazda MX-5

Supercars
This is where things start getting interesting as big horsepower figures and equally big sticker prices are thrown around more casually in this category. The term "supercar" was first used in a 1920 advertisement for the Ensign 6, but the iconic Lamborghini Miura, produced from 1966–1973, is often said to be the first true supercar. While the term has been in regular use since the 1980s, it gained popularity in the '90s, which is often recognized as the golden era for supercars.

Annoyingly, there are several ambiguous definitions that try to explain qualities attached to a supercar; however, generally, a supercar is a low-volume high-performance model built using exotic materials which has anywhere between 550 and 750 horsepower and weighs less than 3500 pounds. Most supercars have a mid-engine layout and typically seat two people inside the cabin. Supercars are significantly more expensive than sportscars and are usually priced above $200,000. But supercars can easily cross the half-a-million-dollar mark. Supercars typically have 200mph+ top speed and can accelerate from zero to 60mph in around 3 seconds.
Examples:
Lamborghini Aventador
Ferrari F8 Tributo
McLaren 675 LT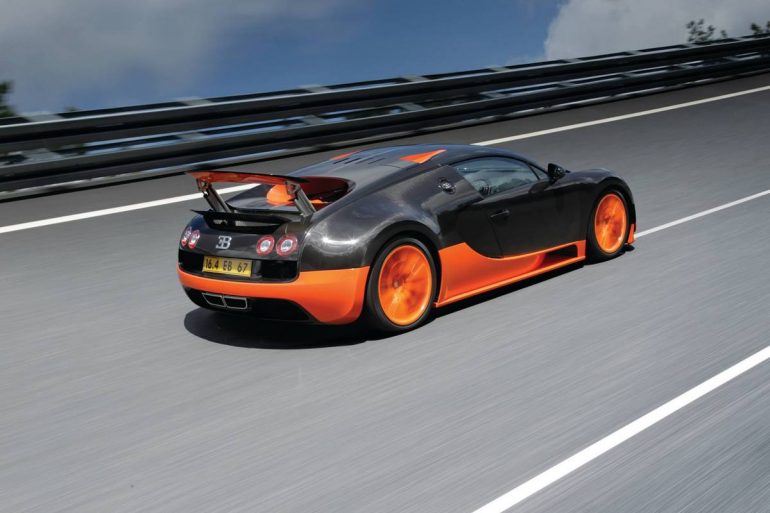 Hypercars
Hypercar is a relatively more recent term that is used for only the most superior and the highest-performing cars. While some believe that McLaren F1 was the world's first hypercar, most automobile experts and enthusiasts consider the 2005 Bugatti Veyron to be the first hypercar to be ever created. There's no set definition for what describes a hypercar and people often confuse it with supercars as there is no clear demarcation between the two classes of high-performance cars. But there are some attributes that are usually associated with hypercars. These tend to have 750+ horsepower, a top speed north of 220mph, and a 0-60 time of under 3 seconds. Hypercars are majorly limited-production models, usually with production capped under 1000 units.

Furthermore, hypercars are usually hand-built using some of the most exclusive and expensive materials with a focus on weight-saving. The hypercar term has been around for more than two decades but it was popularized in the last decade by the holy trinity of hybrid hypercars – Ferrari LaFerrari, Porsche 918, and McLaren P1. A new breed of all-electric cars have also joined the category with their crazy horsepower figures, which includes the Lotus Evija and Rimac Concept One.
Examples:
Ferrari LaFerrari
Bugatti Veyron
Lotus Evija

Megacars
Thankfully, the term megacar is very easy to define as there's one very clear attribute that separates it from the rest. A production car with more than 1 megawatt (1340hp) of power qualifies to be called a megacar. The term was introduced by Swedish carmaker Koenigsegg when it presented the Agera One:1 at the 2014 Geneva Motor Show. It is equipped with a 5.0 L twin-turbocharged V8 engine used in the other Agera variants, which is tuned in the One:1 to produce 1341hp.

The One:1 gets its name from its power-to-weight ratio (1,360 PS to 1360 kg), giving the car 1 PS per 1 kg mass. Since the launch of One:1, Mega cars have become more common with several manufacturers building their own hyper-powerful megacars. Production is usually limited to single or double-digit, with each example taking several months to build. Megacars are some of the quickest and fastest cars on this planet. In fact, the world records for both of them are held by two different megacars. Megacars are also some of the most expensive automobiles, often priced at more than $3 million.
Examples:
Koenigsegg One:1
Bugatti Chiron Super Sport 300+
Rimac Nevera

Track-only supercars
Over the last decade, this category of high-performance cars has gained a lot of popularity. As the name suggests, these are purpose-built supercars that are designed and built only to be driven on the race track. A Track-only supercar is the closest thing to an actual hardcore race car, making it perfect for well-heeled owners who want to feel like a race car driver without the hassles and dangers associated with actual racing.

As they are not road-legal, manufacturers are not limited by the strict homologation standards that are mandatory for road cars. Ferrari popularized this category with its FXX series of track-only cars, which started with the Enzo-based Ferraro FXX. Currently, the majority of high-performance car manufacturers offer their own track-only supercars, which are usually based on their road-legal supercars.
Examples:
Ferrari FXX-K
Aston Martin Valkyrie AMR Pro
McLaren P1 GTR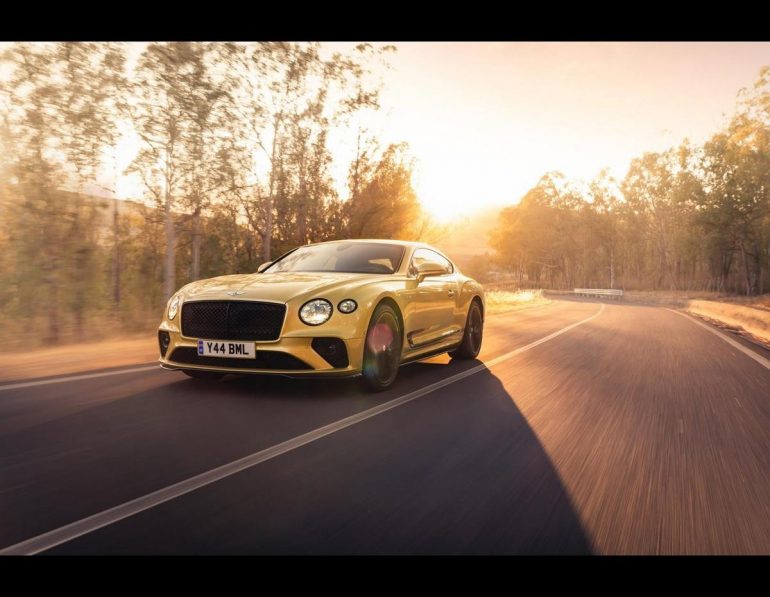 Grand tourers (GT)
GT is by far the most misused term in the entire automobile industry with manufacturers slapping the badge on everything from affordable hatchbacks to extremely capable supercars. However, the definition of grand touring cars is simpler than what you would expect.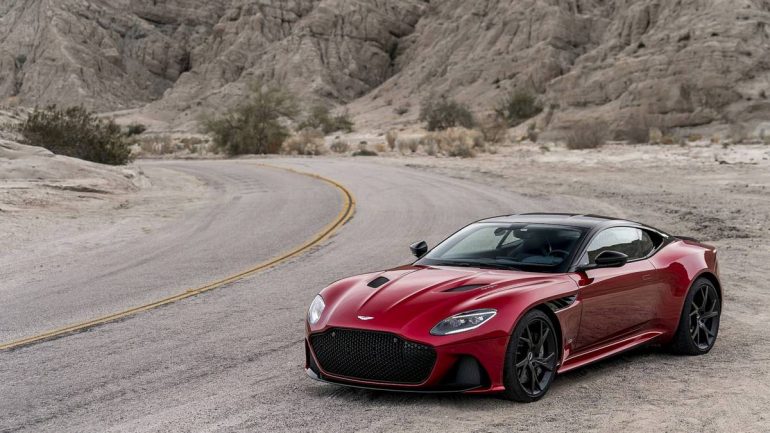 GTs are those high-performance cars that bridge the gap between supercars and luxury sedans, offering the best of both worlds. Typically, a GT is designed for high-speed and long-distance driving. The common attributes associated with GT cars include a front-engine layout, rear-wheel-drive, two-door, coupé body style, and either a two-seat or a 2+2 cabin layout. The concept of grand touring cars originated in Europe in the early 1950s and is still one of the most popular segments. However, the dividing line between GTs and supercars has blurred over the last decade.
Examples:
Bentley Continental GT
Aston Martin DBS
Ferrari Roma