Most consider their cars with pride. More so, if it's one of those high-end luxury zoom-ers that one often dreams of. However, if you are someone who drives a normal car, then we plan to either drive your hopes high (of someday owning one of these) or feed your dreams with the world's most expensive cars. Yes, these are expensive and come with a hefty price tag. But who could stop you from drooling over them? Bask in the opulent dreams these cars built you.

Ready for the virtual tour? Fasten your seat belts and enjoy the ride!
10. Lamborghini Reventon – $1.6 million

Lamborghini Reventon was the most expensive road car untill its counterpart Veneno was launched. A 2-door coupe, mid-engine, four wheel drive, the Reventon sports a V12 6.5 L engine that speeds up to 221miles/hour.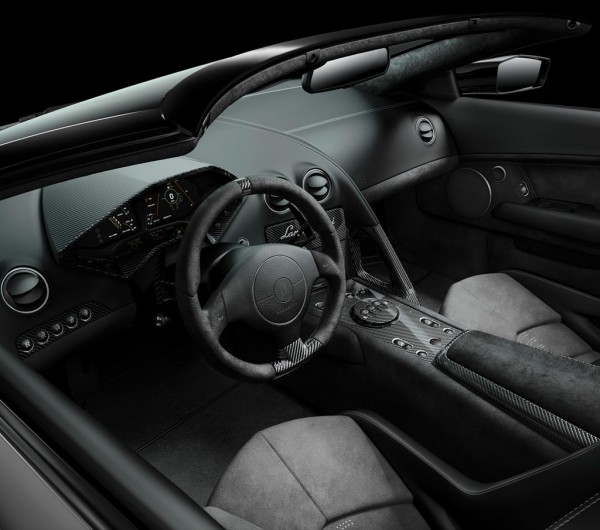 With all new carbon fiber exterior, the car flaunts a sophisticated and sturdy look.
9. Koenigsegg Agera R – $1.6 million

Competing with the same price tag, but at No.9, is the stylish make from the house of Koenigsegg, the Agera R. This mean machine is also a two-door, two-seater, equipped with a 5.0L V8 engine that zooms to an impressive speed of 440km/h.


The car's body has been made from pre-impregnated carbon fiber/kevlar and lightweight sandwich reinforcements.
8. Zenvo ST1 – $1.8 million

The Zenvo ST1 flaunts a Danish design, one that awes and stuns. The magnificent is a high-performance sports car that runs on a turbocharged and supercharged 7liter V8 engine.


It boasts a top speed of 375km/h. Like the other cars, the Zenvo ST1 also has a carbon fiber body made in Germany and is a limited edition with only 15 cars that have been produced for sale.
7. Aston Martin One-77 – $1.85 million

Dressed in an all-sophisticated attire, the Aston Martin One-77 is the dream car of every other person. This two-door coupe is a mighty sports car that's worth the price tag it comes for. It comes equipped with a 7.3L V12 engine that roars to 354.067km/hr.


The One-77 features a full carbon fiber monocoque chassis and a handcrafted aluminum body.
6. Pagani Zonda Cinque Roadster – $1.85 million

The Pagani Zonda Cirque Roaster is a true Italian make that exudes utmost style and design excellence.


This supercar is made of titanium carbo-(winding carbon fiber with titanium thread). It features the powerful AMG twin-engined super-turbocharged V12 engine, which zooms to the highest speed of 217 miles per hour.
5. Bugatti Veyron 16.4 Super Sport – $2.4 million

Bugatti Veyron 16.4 Super Sport is a high performance sports car with enlarged turbochargers and huge intercoolers, used to boost the power of the 16-cylinder engine that can get to a top speed of 415km/h.


The car boasts of a twin clutch gearbox with seven speeds. Nonetheless, the car shows off a new fibre chassis of the all-carbon monocoque, which ensures maximum torsion rigidity and passive safety – at reduced weight.
4. Bugatti Veyron Grand Sport Vitesse World Record – $2.6 million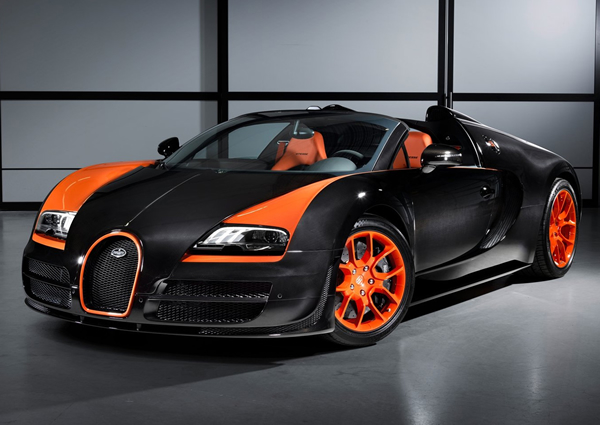 Jumping ahead of the Bugatti Veyron 16.4 Super Sport is from the same family, the Bugatti Veyron Grand Sport Vitesse.


This hypercar is the fastest car open-top production that provides a top speed of 408.84 km/h. The car draws this exemplary power from its 8L W16 engine.
3. Pagani Zonda Revolucion – $3 million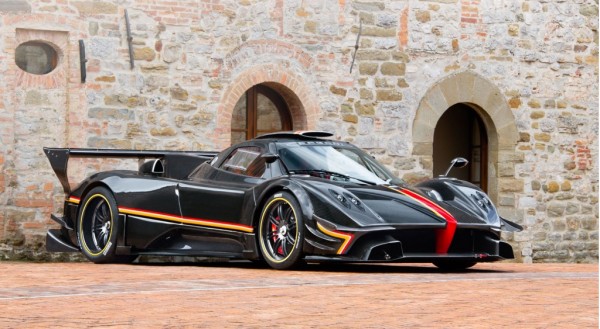 Exuding outstanding style and class, that of a mean monster on wheels is the Pagani Zonda Revolution that sells at a whopping $3 million. A one of its kind, this supercar has been powered by a 6.0 liter V12 Mercedes AMG engine that provides its driver with a unique driving experience.


The car has been styled with a carbon-titanium monocoque chassis.
2. W Motors Lykan Hypersport – $3.4 million

The W Motors Lykan Hypersport is the Arab world's first high performance luxury sports car. And by what the stats say, it looks like the Arab W Motors have done a brilliant job, presenting the world with a stunning make.


The car has been powered by a mid-rear positioned, twin-turbocharged flat-six engine that churns out a maximum speed of 390 km/hr. However, this car will sell only limited units, that is, seven units, worldwide.
1. Lamborghini Veneno – $3.9 million

Last but not the least is the Lamborghini Veneno which comes at an exorbitant $3.9 million. The world's most expensive car features a twelve-cylinder power unit with a displacement of 6.5 liters and an extremely fast-shifting 7-speed ISR transmission with 5 driving modes. The car accelerates from 0 to 100 km/h in just 2.8 seconds.