A trip to Germany is generally anticipated for gastronomic and heritage adventures that lie await. For someone who's taken in all they can before taking off, there was quite the experience I had in store. Little did I expect from the visual and sensual reception I received at the swanky new Satellite Terminal at Munich airport.



It did feel like I stepped into a different time dimension. I could estimate it to be around the year 2030, at least. Such were the first sights that I captured. With a reputation that preceded it, the terminal has quite appropriately been hailed as 'Europe's first 5-star airport', courtesy, the Skytrax Institute. That's not all. The hub has also defended its title as Europe's finest airport and the third-best in the world. It really beats me how Singapore's Changi Airport and the Incheon International beat this one. What makes me so overly biased about my opinion, you may wonder. Here's why.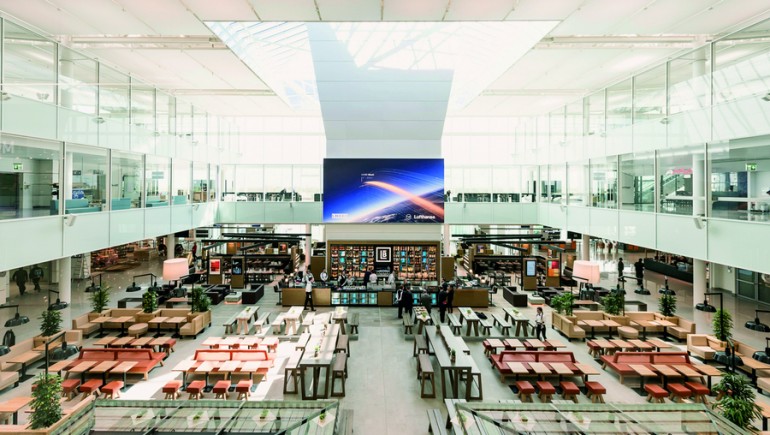 5. A blend of rustic German influences and modern luxury
Bagging a 5-star Skytrax rating isn't a cakewalk. Airports strive to innovate and reiterate their comforts, amenities, and efficiencies to match each other over a period of a year for the accolade. Everything is paid attention to. One would wonder how critical windows could be in the design of an airport. The large windows in the Satellite Terminal let in so much natural light that even the most claustrophobic would bear testimony to their utility. Coming back to the ratings, Skytrax has awarded a perfect 5 to the terminal on parameters of quality of service, overall experience, and efficiency of the handling processes.

4. Sip beer as you watch planes get high
After dabbling in some shopping delights, I still had time to kill, and when you're at the Satellite Terminal, you wouldn't mind waiting some more to get a lay of the land. The Bubbles Bar is worth trying out. It's a wide expanse of sitting spaces facing the Aircraft parking bays. Settle down with your favorite brew and stare into the horizon as the Boeings and Airbuses of the world make their way into the clouds. It's so huge that it swallowed some waiting areas in airports I have been to.


3. VIP Wing: The premium within the premium
Just when you think that opulence couldn't get better, the VIP Wing rolls into view. This 1,700 square meter expanse accommodates spacious rooms across the southern part of Terminal 1. This area is open to passengers at a fee, irrespective of which class they are traveling in. Guests are carted around in chauffeured limos from the lounge area to their airplane. An army of multilingual support staff is stationed around the area. It helps VIP guests with immigration support, check-in, baggage-handling, tax refund, and customs clearance concerns while guests relax. The VIP Wing has its own open-air garden, buffet and bar, exclusive shower facilities, a multi-faith prayer room, and cigar lounge.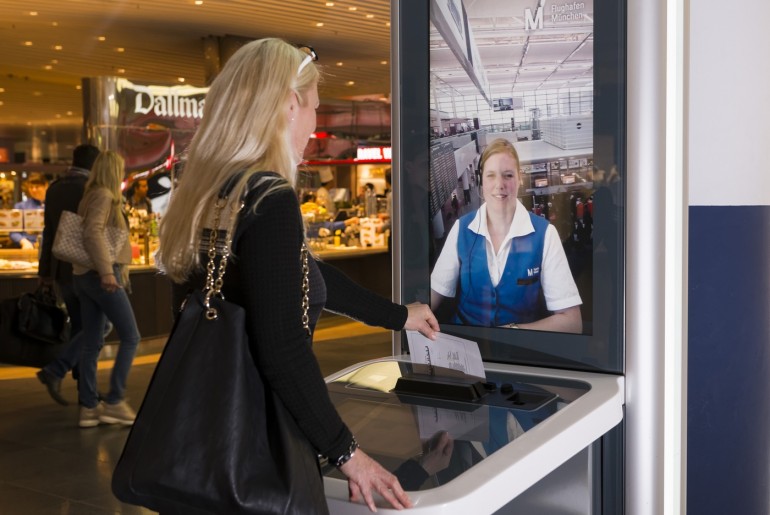 2. Really cool, autonomous Infogates
Why depend on the human inefficiencies if you can have the customer support part completely automated? When we said that the airport was a blend of the classic German-style and modern amenities, these cool Infogates were what we were referring to. These cool kiosks are all across the airport and help you with several language options to connect with a customer care representative via Webcam who can further resolve your problem. He or she can leverage the kiosks to print out instructions for you remotely! How cool is that?
These were my five top favorite things about swanky airport. While it would be a sin not to mention the Christmas winter market, ice-skating rink, sports and automobile exhibitions, 154 stores to shop from, activities for children, an entire Kindergarten facility, and a score of goodies make this among the top three airports in the world. I strongly feel that this is one terminal that makes the journey a tad more exciting than the destination.


1. It's got an outdoor brewery of its own!
The Munich airport is known for its Airbräu brewery that opened up in 1999. It is known for three kinds of beer, namely the Fliegerquell, a bitter lager, the wheat beer "Kumulus," and the more recent "Jetstream" pilsner. The prices are surprisingly low about the extravagant venue they are served at. The brewery is open from 8 am to 1 am every day, and master brewer, René Jacobsen, will take you on a tour if it's your lucky day. Just being the only airport brewery wasn't enough. It has been awarded as a gold-medal-winning one for the last four years!

Note – The author was invited by Lufthansa but all the opinions expressed herewith are his own.