Some call it the jewel of Venice and some say it's George Clooney's favorite hotel but it's so much more. The Belmond Cipriani nestled on the island of Giudecca in Venice is an experience that indulges all senses. A short private launch from San Marco gets you to this fabulous hotel that is so rich Venetian style and architecture. A stay here would be the ideal starting point for you to capture the magic of Venice with her labyrinth of lagoons, cobbled streets, domes, and gilded spires, the piazzas, art and so much more. LuxuryLaunches and the concierge of the Belmond Cipriani have put together a very helpful list of the top things to do when in Venice.


Venice is so beautiful that it is a postcard fodder. Picture Venice and you conjure images of gondolas with lovers serenading their loved ones, shops selling Venetian masks of all colors, couples walking hand in hand eating gelatos, and of course the rich architecture & mosaic. Let's take a look at the top things you can do to complete this experience.


Top day trip
Discover Venice through the eyes of the locals. Aboard a traditional wooden boat, discover Venice's stunning lagoons, its secret canals, and islets from a new perspective. Team up with a local fisherman to learn the authentic secrets of catching "caparossoli" (a type of local clam), and discover unique experiences as only the Venetians do. The tour can be combined with the visit to a local winery Orto.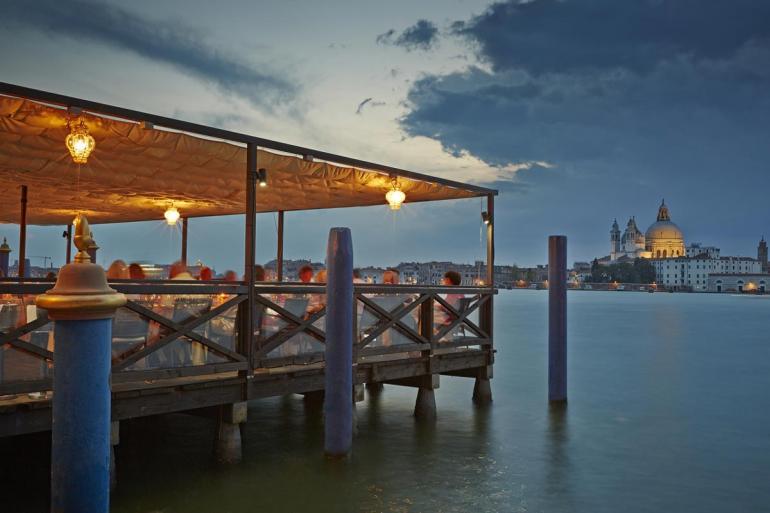 Must try dish
Cip's Club boasts unparalleled views of St Mark's Square. Indulge in traditional Venetian cuisine and delicious Italian specialties served on a spacious terrace over the water. The must try dish (and Head Chef Roberto Gatto suggests you try this) is Carpaccio.

Best activity / Excursion
You could either meditate on a floating platform or do a walking tour.
Just a few meters from the Gardens of Belmond Hotel Cipriani and in the middle of the lagoon is a platform that offers seclusion from the usual crowds that might otherwise invade your space. This is the perfect spot to practice meditation or yoga.
From 5.00 am to 7.00 am, twice a week.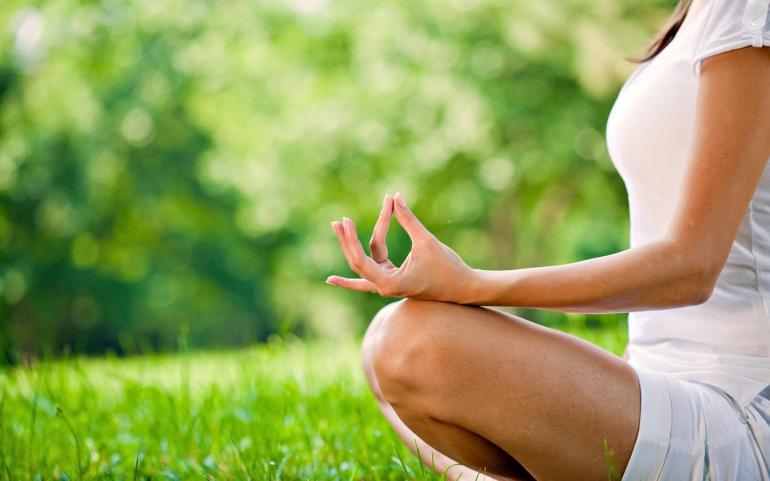 A two-hour walk or run through the enchanting callis of Venice with a specialized guide and personal trainer. The ideal itinerary to get fit, discover hidden corners of Venice – known by very few people – and recharge your batteries. A perfect way to start the day on the right foot!
Tailor-made starting from 5.00 am


Best view
The Dogaressa Suite at the Belmond Cipriani, Venice offers one of the best views. The Suite has a decadent 18th-century charm and is adorned with original artworks and exquisite Fortuny and Rubelli fabrics. The airy master bedroom looks down upon beautifully manicured gardens. An elegant pink marble bathroom completes this enchanting space.
If you wish to step out of the hotel, head to the San Giorgio Bell Tower where an incomparable 360° view awaits you.
Best One-Stop shop
First constructed in 1228 and located at the foot of the Rialto Bridge, the Fondaco dei Tedeschi is one of Venice's largest and most recognizable buildings. It was used as a trading post for German merchants, a customs house under Napoleon, and a post office under Mussolini. Depicted by Canaletto and other masters, and photographed countless times as the impressive but anonymous backdrop of the Rialto bridge, the Fondaco stands as a mute witness of the Venetian mercantile era.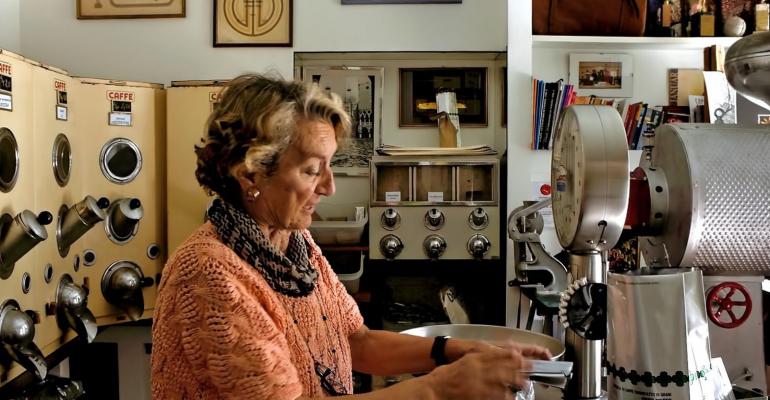 Best local secret
Start your Venetian day near the enchanting St Mark's Square with a full-bodied morning coffee at Caffé Girani where roasted coffee beans first made an appearance in the 1600s. This charming coffee house is run by mother-and-daughter team Gigliola and Roberta Girani.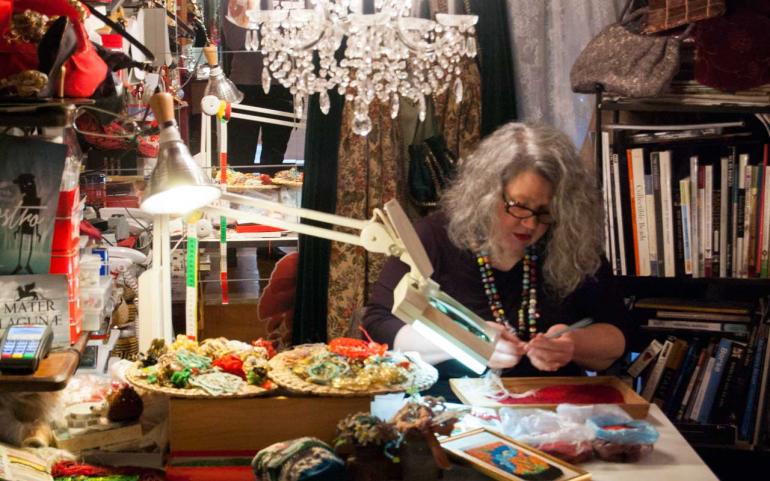 Best place for local shopping
Marisa Convento represents the last of Impiraresse in Venice. The impiraresse is famous for the fine art of threading tiny glass beads known as coterie and still work today just as they did centuries ago with the same hypnotic agility and speed. To shop for some of this intricate stuff, visit Venetian Dreams, a small boutique where every necklace and article is made by Marisa herself.

Best family activity
Discover by bike the incredible land between sea and lagoon, from the sandy beaches with high dunes and shady patches of forest, to the coastal villages surrounded by gardens and canals. Follow small roads with little traffic that wind along the lagoon waters and orchards.


Best cultural secret
The Libreria Acqua Alta is a unique library where all the books are piled up in shelves, bathtubs, and gondolas! It is a literary universe at your fingertips where you can browse every genre. The books are not only for sale but also used as furniture like the staircase made by old encyclopedias that overlook the canal.

Best restaurant for a celebration
Tihany, Oro at the Belmond Cipriani reflects the romantic spirit of Venice. Take a seat under the Murano glass chandeliers and the golden ceiling, from which the restaurant draws its name or retreat to the terrace, where views across the lagoon provide a stunning backdrop to lunch or dinner.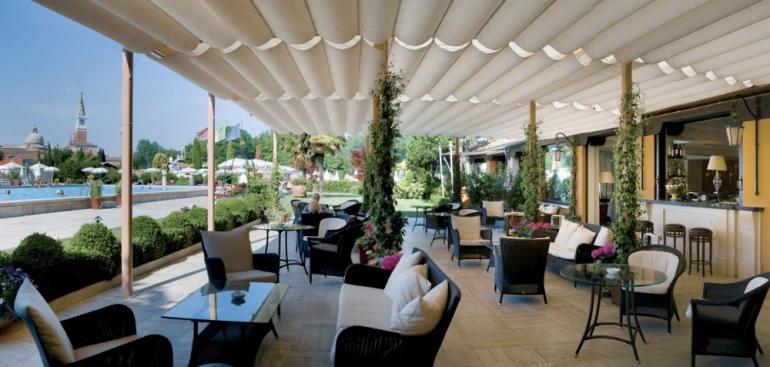 Best cocktail with a view
Facing the pool, the Gabbiano Bar is a popular spot. Watch the sun slip beneath the horizon with a cocktail. Sip an after-dinner nightcap in the romantic Piano Bar.
Pssst! – This is the place where head barman Walter Bolzonella invented a few cocktails together with George Clooney.


Must see museum
Querini Stampalia is one of the best-preserved house-museums in the world. The noble floor of the Palace recreates the magnificent residence of the Querini Stampalia family. The ancient collections containing precious furniture, paintings, porcelains, globes, fabrics, and sculptures create an inseparable connection in a refined atmosphere, with the luxurious rooms covered with plasters and frescos.
From 7.00 pm to Midnight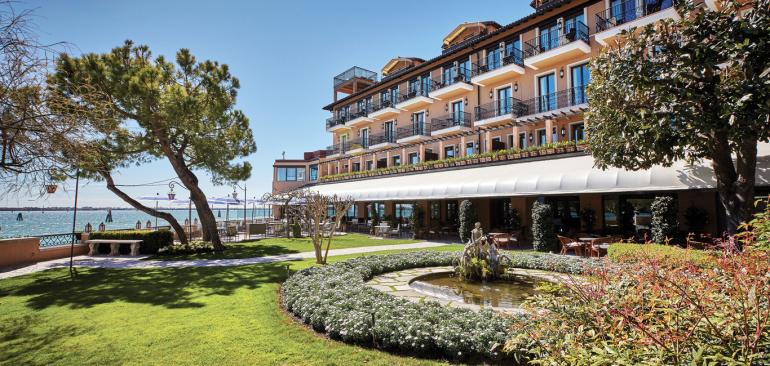 Where: Belmond Hotel Cipriani
Giudecca, 10, 30133 Venezia, Italy
Phone: +39 041 240801