So you are in Hong Kong, have seen the peak, the Lantau Island and screamed your throat sore at Disneyland. Before heading to the airport, save some grace time to hop into Harbour City. Locals and seasoned international shoppers are ardent fans of the mall. It is conveniently located with easy access to the subway and just a stone's throw from the Kowloon ferry station which boasts the chiseled HK skyline. Word of advice – don't forget your selfie stick – the place will make you spoilt for choices.

Hong Kong and shopping have been in a relationship forever hence, and will be so forever after for the luxe traveller HK is Asia's stopover to get everything and anything you need that spells luxury. The Harbour City Mall is a shopping destination that seldom lets a discerning traveller exit without gracing it once. The mall is a one stop venue for shoppers, diners, tourists and even children. It is actually three malls in one, spanning an area of 185,899 sq mt – Ocean Terminal, Ocean Centre and Gateway Arcade. There are more than 700 shops, some 50 restaurants, three hotels and two cinemas. The mall is a one-stop shop consisting of international brands and flagship stores. It has the biggest Toys 'R' Us store in Asia.
Shop till you drop
Harbour City Mall is home to some of the most exclusive, flagship stores in Asia – not just in significance but also size.
Canton Road houses the flagship stores of the world's super brands, all with a distinctive boutique shop-front, luxury interior design and even duplex layout. Canton Road has become an iconic destination synonymous with luxury brands, just like Paris' Champs-Élysées or New York's Fifth Avenue.
Brands that you will see are : Giorgio Armani, Emporio Armani, Joyce, Paul & Shark, Dolce & Gabbana, Coach, Fendi, Valentino, Prada, Marc Jacobs, Gucci, Bvlgari, Louis Vuitton, Chanel, Salvatore Ferragamo, Hermès and Lane Crawford.
The 280 sq mt Bvlgari store is the sole flagship featuring Bvlgari IL Cioccolato, the only one after tokyo to serve chocolates.
Hong Kong's largest dual gender Jimmy Choo flagship store has had a refurbishment earlier this year when it included men's collection and leather good and accessories, to its original women's-only.
Time pieces are another must-check out in Hong Kong. Audemars Piguet, Bvlgari, Boucheron, Cartier, Chopard, Hublot, Jaeger-LeCoultre, Piaget and Vacheron Constantin are the brands ready to entice.
Eat like a king
There are more than 50 eateries at the Harbour City Mall, so if shopping is not on your cards, the lure of sensational gourmet shouldn't let you shy away from exploring this place. Macaroon lovers can satiate their cravings with Laduree and Pierre Hermé.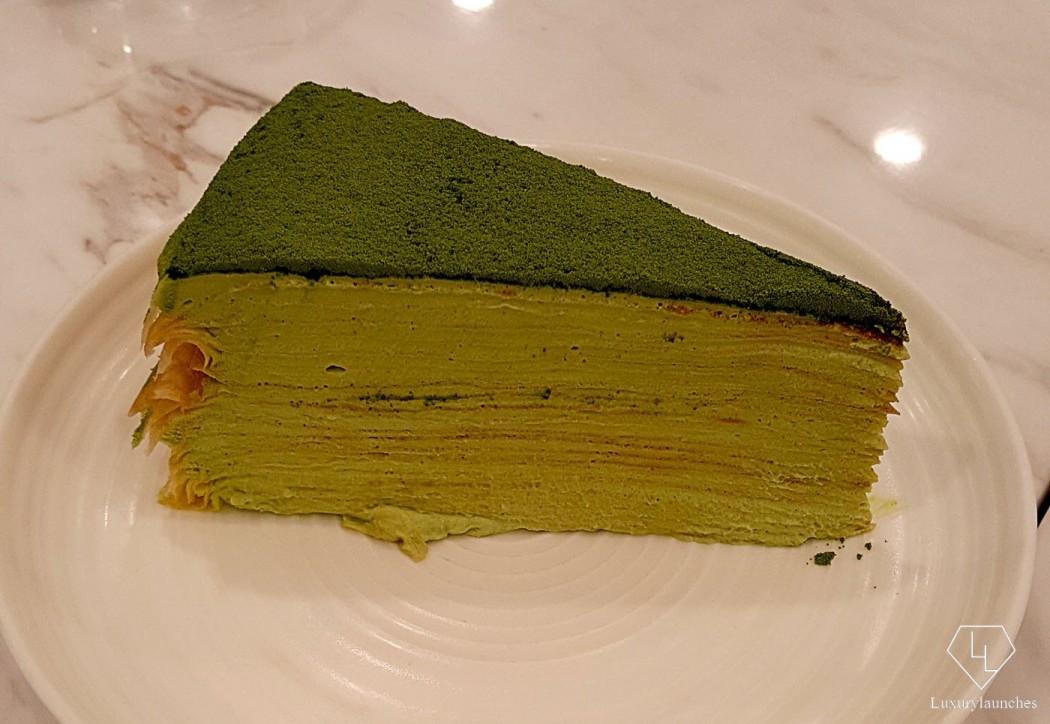 Lady M, the celebrated luxury cake boutique from New York, is any cake lovers fantasy (like Oprah Winfrey) and Harbour City knows it. Renowned for a range of cakes, its Signature Mille Crêpes has been named as "one of the top ten cakes in America" and Gâteau Nuage as "Best Cheesecake in New York", Lady M's confections are a 'marriage of French tradition and Japanese sensibility', pairing classic technique and the very best of French and Japanese ingredients.
– The first Vivienne Westwood has also opened recently. Circling round her life as a British fashion designer the Café is a transformed photo shooting panel at fashion show backstage combining an 18th century French tea room.
These two outlets are two of the most popular ones at Harbour City with long queues during the evening.
Located next to Épure Fine Dining is Dalloyau Paris, a household name from France with a glorious background serving French royalty since 1682.
The Dalloyau family opened their first tea house on the Champs Elysées in 1802. Today, Dalloyau boasts a unique legacy of 30,000 recipes and an extensive outlet network across the globe. La Boutique Dalloyau presents a lavish selection of macarons, chocolates and French patisseries made to perfection.
And, a food lover's favourite British-Italian Jamie's Italian! An open pizza oven, private dining room and spacious outdoor terrace is what you will experience and enjoy a causal dining experience sharing Jamie Oliver's appetite for simple, bold, honest and affordable food – using fresh, traceable and sustainable ingredients. Beginning with the meeting of two minds, Jamie Oliver, and his Italian mentor, Gennaro Contaldo, founded Jamie's Italian in 2008.
Junior luxe-town
Harbour City Mall has an entire zone dedicated to children. It is home to Asia's largest Toys'R'Us Store and many more fashion, fun and entertainment venues.

There is a comprehensive range of branded clothing for kids including Asia's first flagship stores. Dolce & Gabbana, has chosen Hong Kong as the location of its first ever store devoted to their Junior line. The store is like a mini-me version of the adult boutiques, with a pearlescent finish on the walls, lacquered wood fittings and velvet furnishings. It will run the Ready-to-Wear collections for boys and girls up to 10, the newborn collection and a special Baptism collection, as well as accessories and underwear.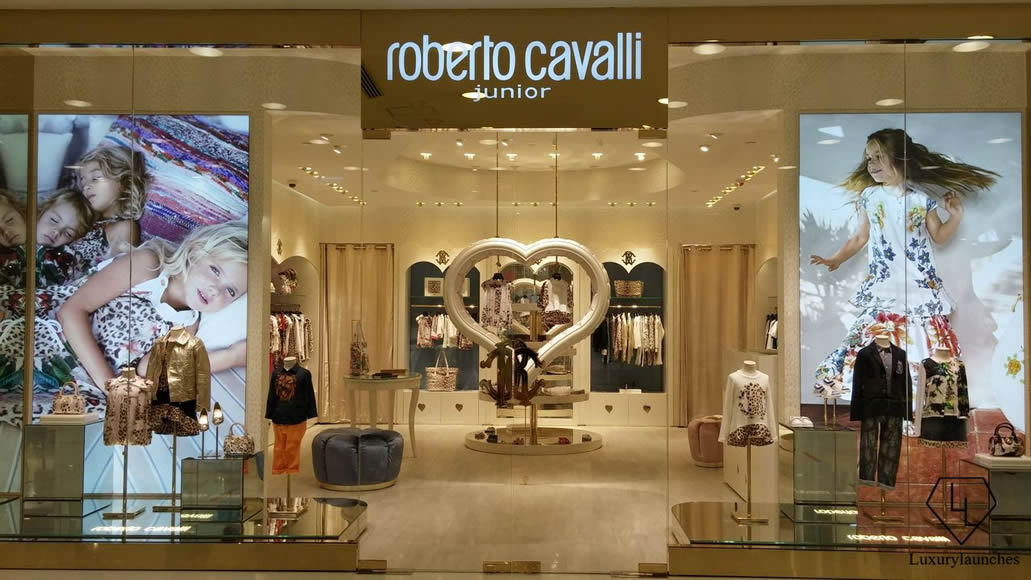 The mall also has the first Roberto Cavalli Junior monobrand boutique in Asia. This space presents the 'Roberto Cavalli Junior' brand concept and features a number of recurring decorative elements such as wooden furnishings with an ivory and mother-of-pearl finish, polished brass hanging racks, and animal print wallpaper from the Roberto Cavalli Home collection. This setting with its exclusive yet playful atmosphere houses the Roberto Cavalli Junior girl, boy and newborn collections.
Getting there – Nearest subway station is Kowloon and Tsim Sha Sui. Recommended to take the Star Ferry from Central for a short but scenic boat ride.