Neom, the sustainable tourism destination of Saudi Crown Prince Mohammed bin Salman, has unveiled a new oasis of luxury featuring three distinct hotels designed and conceptualized by leading architects. Nestled along the breathtaking Gulf of Aqaba, this latest addition to the tourism landscape, known as Leyja, promises a unique blend of natural beauty, historical significance, and avant-garde ecological design techniques.

Situated amidst 400-meter-high mountains, Leyja boasts three environmentally sustainable hotels, offering a total of 120 boutique rooms and suites. A remarkable 95 percent of Leyja's land will remain preserved for nature, aligning perfectly with Saudi Vision 2030 and its commitment to sustainable tourism.

The first of these properties, the Adventure Hotel, caters to those who embrace the outdoors, unconventional thinking, and adrenaline-fueled experiences. Its architectural design mirrors the rugged terrain, featuring walls that resemble a staircase, making it ideal for rock climbers.

The Oasis Hotel, the second property, is situated within the wadi's extensive oasis. A striking staircase ascends from the canyon to the property's entrance, offering a unique aesthetic and a chance to savor the valley's charms in all their splendor.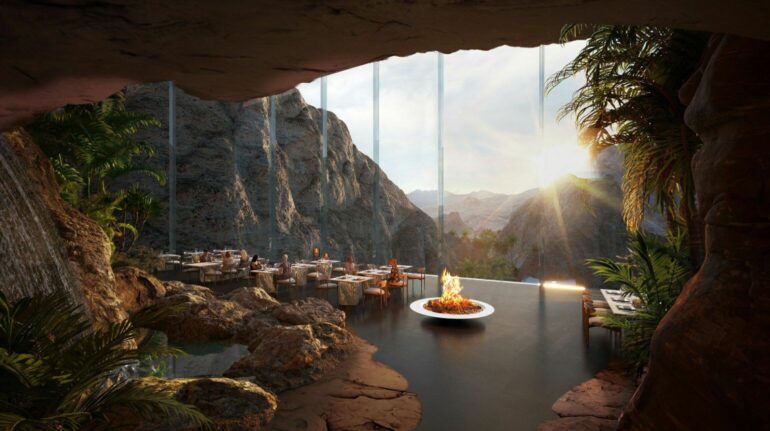 The third property, the Wellness Hotel, is a visual marvel characterized by a high-tech, reflective façade that captures the captivating beauty of the valley walls.

Neom's Leyja is set to become a hub of diverse experiences, including high-octane activities, fine dining, rooftop infinity-style pools, helipads, gyms, and exploring the surrounding milieu through hiking and mountain biking. MBS's Leyja further solidifies the visionary's ongoing commitment to becoming a multi-faceted destination and supports the Kingdom's efforts to build a strong tourism industry with an atmosphere and architecture that genuinely stands out in settings and experiences.