With the launch of the first Orient Express train nearly 150 years ago, Georges Nagelmackers turned a dream into a reality. Since then, the train has clocked up to almost 2.5 million miles; as a matter of fact, the train travels nearly 100,000 miles throughout just one season. To offer travelers an unforgettable journey through one of the world's most beloved countries, Italy, Orient Express of Accor Group is launching the Orient Express La Dolce Vita, which will welcome its first passengers in 2023. Below is a sneak peek at the marvelous new addition that looks enchanting, takes you back in time, and can surely beat the record of its predecessor of 30 proposals on board annually. Let us take a look at the very inviting images of the exquisite Orient Express La Dolce Vita: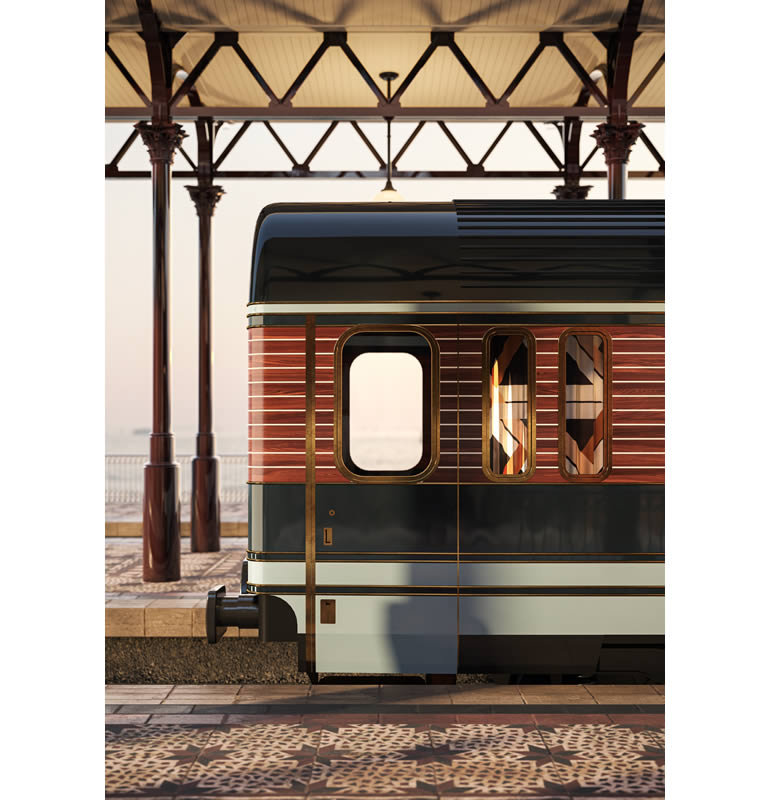 The plan includes six trains meandering through 14 iconic regions and beyond. This will also include three international destinations from Rome to Paris, Istanbul, and Split. To make the most of the Rome stopover, guests can also visit the very first Orient Express Hotel, Minerva, scheduled to open in 2024.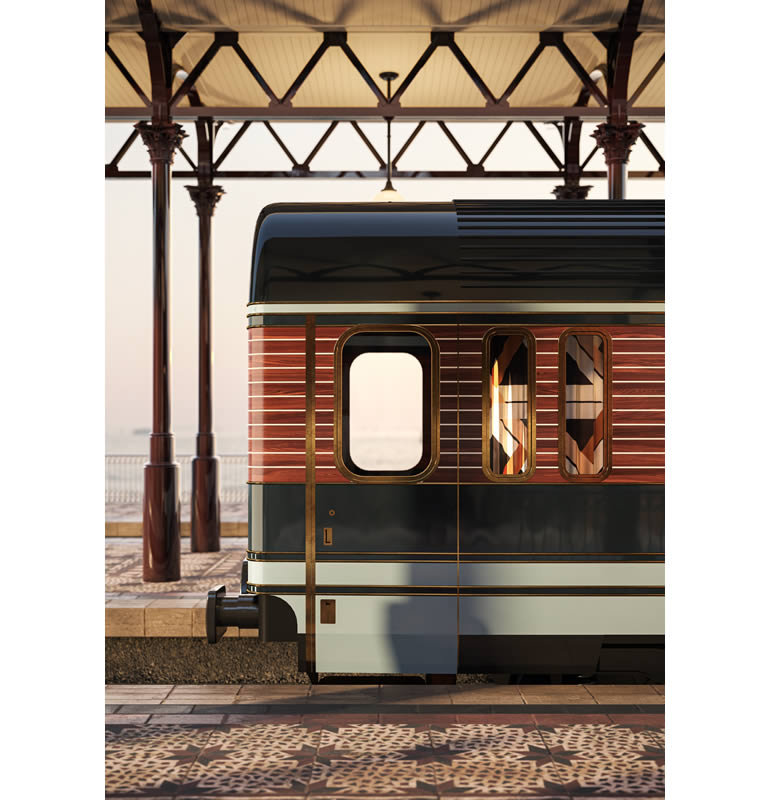 Designed by Dimorestudio, the Orient Express La Dolce Vita train offers a new way of experiencing the country environmentally-friendly. Each train consists of 12 Deluxe cabins, 18 Suites, and one Honour Suite and restaurant that successfully brings alive the Italian vibe of the 1960s and 1970s.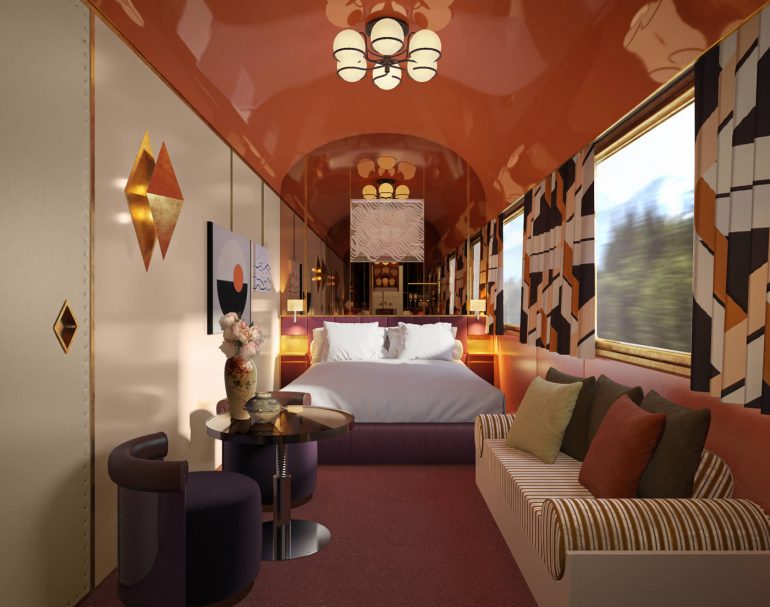 The interiors are plush, keeping the color scheme in accordance with the era the train wishes to teleport you to. The warm and retro interiors are splendidly adorned with opulent veneers, well-placed furniture, and ample lighting through massive windows.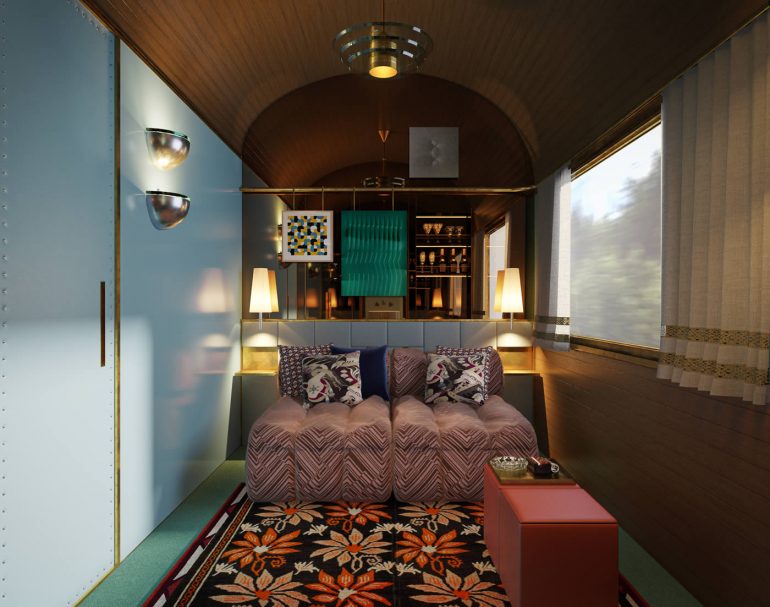 This unforgettable journey takes passengers through more than 16,000 km of workable railway lines in the constant company of a historical period of glamour, joie de vivre, and artistic enthusiasm in Italy during the 1960s. Stephen Alden, CEO Raffles, and Orient Express, Accor, says: "It is thrilling to be bringing the refined nomadic spirit of Orient Express back to life for a new generation of travelers. The original train route was innovative in the way it paradoxically brought cultures together – the Occident with the Orient, history with modernity. As artisans of travel, we wish to revive this old-world, awe-inspiring 'journey to elsewhere' and reconcile certain paradoxes: a journey and a destination, astonishment and inspiration, movement and contemplation. Against the backdrop of breathtaking panoramas and a unique blend of cultures, we are convinced that travelers will have unforgettable experiences in Italy with Orient Express La Dolce Vita."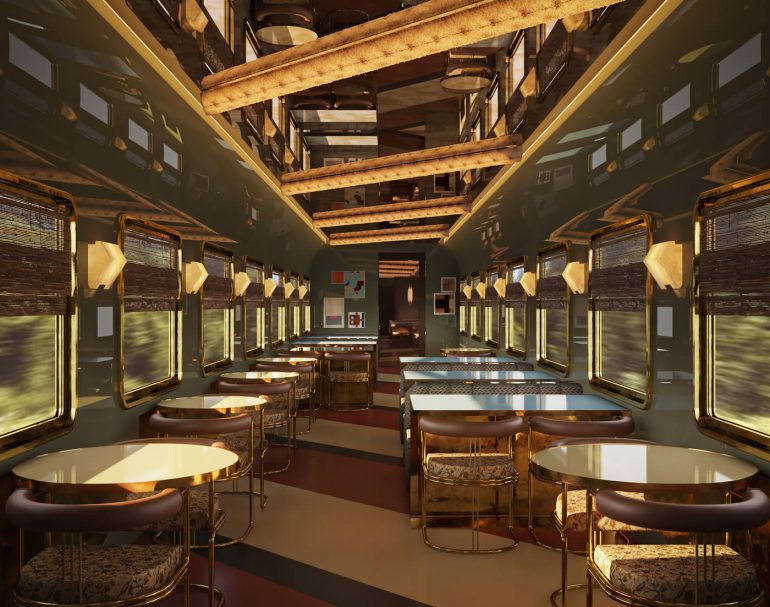 Connoisseurs and travelers will experience 5-star service on board. The essence of 'Made in Italy' comes through Italian wines and exclusive haute cuisine.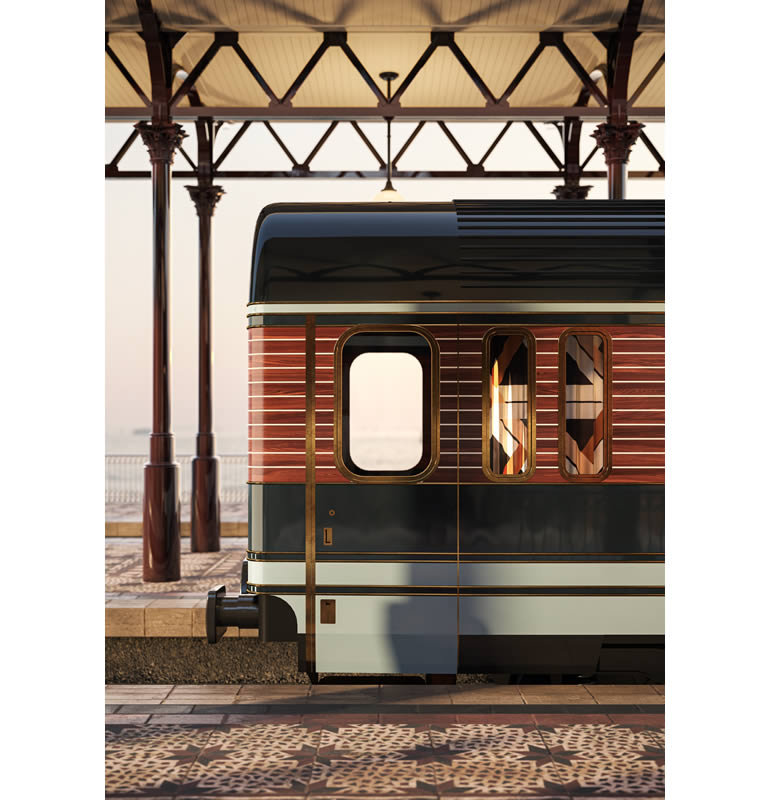 The Orient Express executive lounge will welcome passengers, offering them a selection of refreshments in a convivial and elegant space, complete with dedicated services and staff to assist them. Can there be anything better than enjoying a cocktail while taking in the wonders of the Alps, the rural countryside, or the paradisiacal beaches of southern Italy?