With the worlds widest and tallest jet cabin, the Airbus ACJ319 is fit for a billionaire. While we were thoroughly impressed with the Airbus A380 VIP 'Flying Palace' Interior, but the Airbus ACJ319 gives a new dimension to luxury. The aircraft operated by VVIP charter company Comlux is a business class jet that is equipped with an upmarket office and a home. The plush Airbus comprises workspaces, lounge areas, bedrooms, and bathrooms providing the ultimate corporate comfort. The main lounge is adorned with cream-colored leather seats and couches with a touch of soft pile beige carpet for ultimate relaxation. The wood grain polished tables with small lamps with trimmed red roses complete the décor.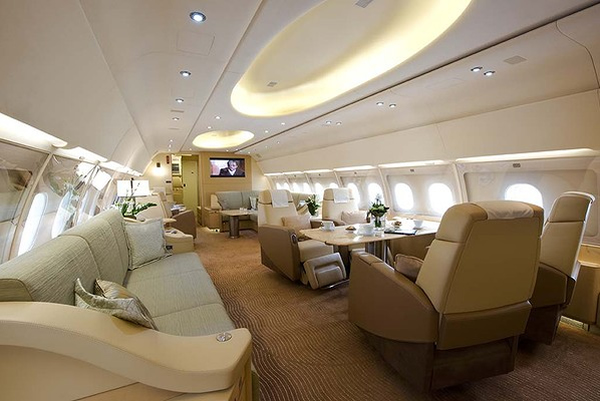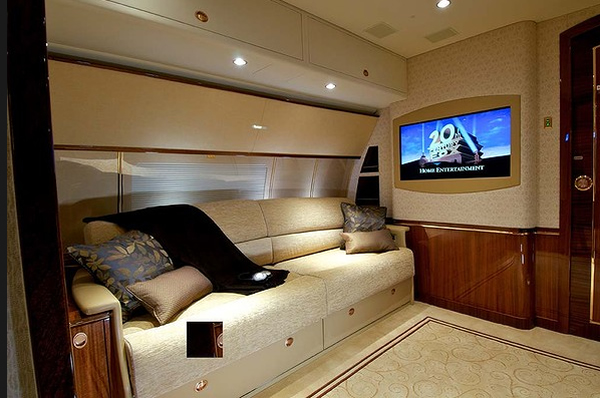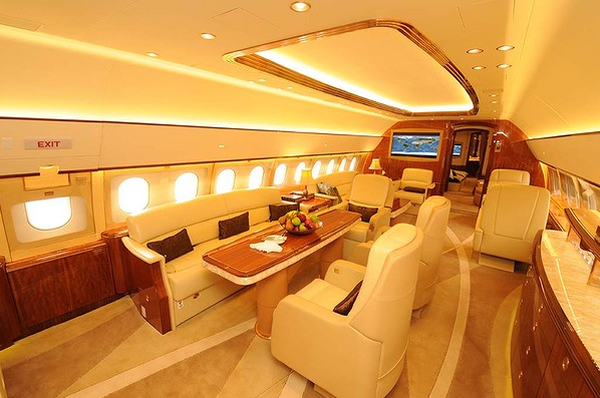 The room also has large wall-mounted television screens and a big dining table for family meals. The private bedroom in the Airbus has a double bed made up of a scrumptious quilt, a three-seater sofa, with another wall-mounted television.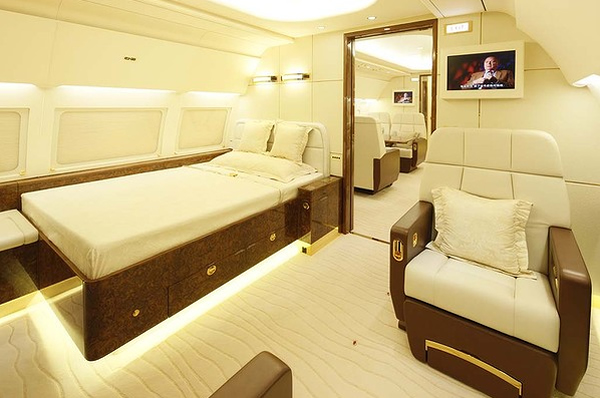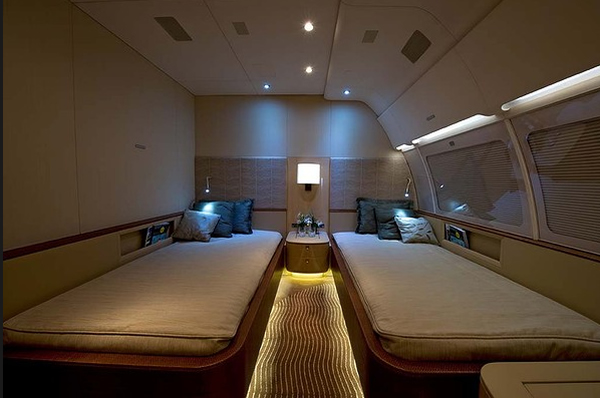 Adjoining the bedroom is a private study for important business work.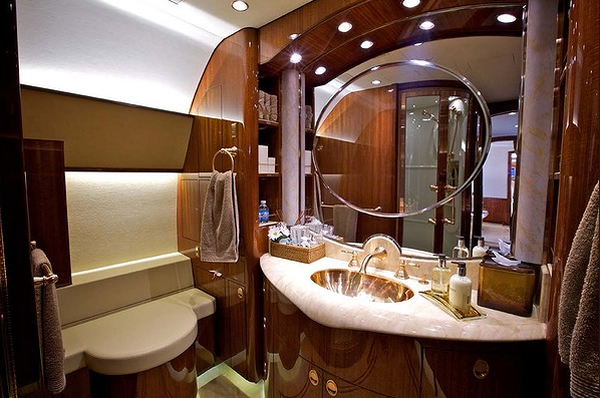 The opulent bathroom is decorated with sparkling gold taps and a big shower. Besides, the owners can also give the interiors a custom fit as per their comfort and needs.

The Airbus ACJ319 is one of the largest private jets on the market, with a cabin height of 2.25 meters and a width of 3.7 meters. The fully fitted business charter is worth is $87 million and is sold to billionaires, governments, and corporations.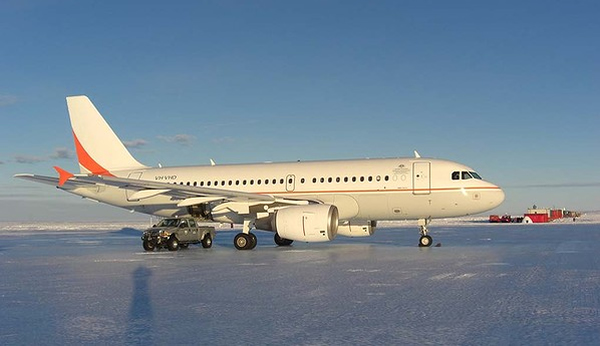 The ACJ319 jet is currently in Australia for the first time and is open for inspection by appointment at the Avalon Air Show this week.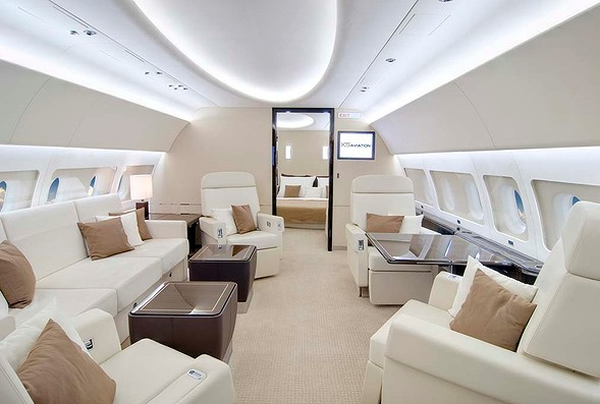 [Smh]