Cruising has come a long way since the Titanic. In a little over a year's time Miami will be home to a new terminal that will be able to accommodate and harbor some of the world's largest cruise ships. The agreement was signed between Royal Caribbean Cruises Limited and Miami-Dade county to build the $200 million terminal at Port Miami. Ships such as Royal Caribbean's elegant and exclusive Oasis Class will be welcomed at the 17,000 square foot terminal that is expected to handle somewhere around 1.8 million passengers annually.




While it will do great to support the economy with "good-paying" jobs (around 4000), it is also a gesture of gratitude as the cruise company began its operations from Miami 50 years ago.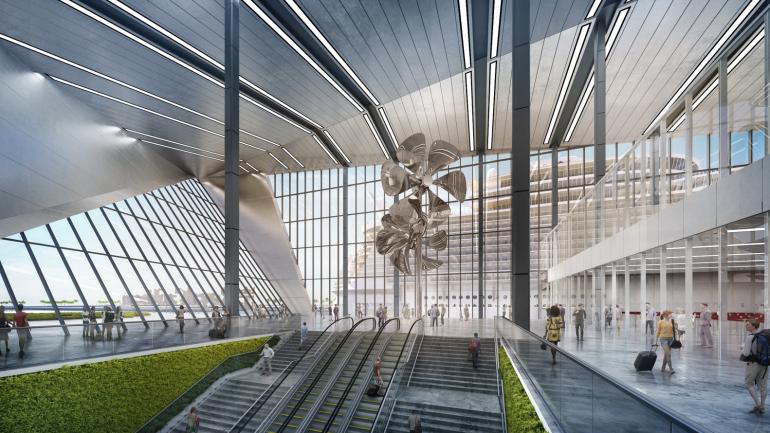 The new terminal has got a simple yet elegant design, developed by England-based Singaporean Architecture firm Broadway Malyan. The firm won over four other who bid for the commission including Zaha Hadid. It will be called the Crown of Miami, and will be shaped like that when viewed from the water. It will resemble a capital M (for Miami, of course), or waves. The structure will feature a prefabricated frame and floor panels supporting steel beams that are all protected by aluminum-clad roofs.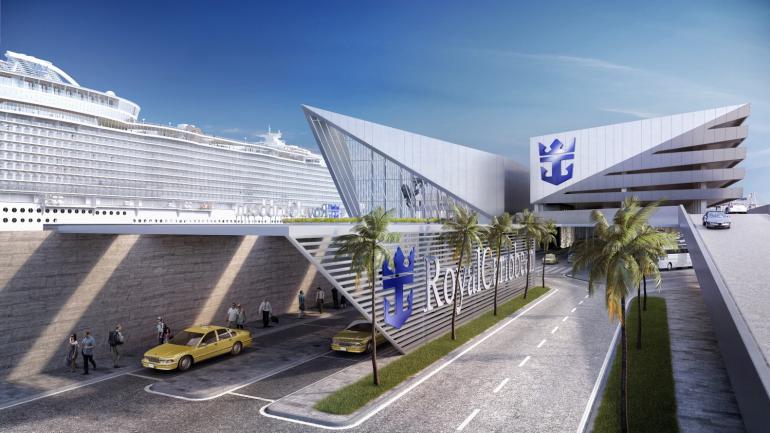 The terminal is planned to be opened by December 2018. Royal Caribbean hopes to have its fourth Oasis of the Seas ready by then.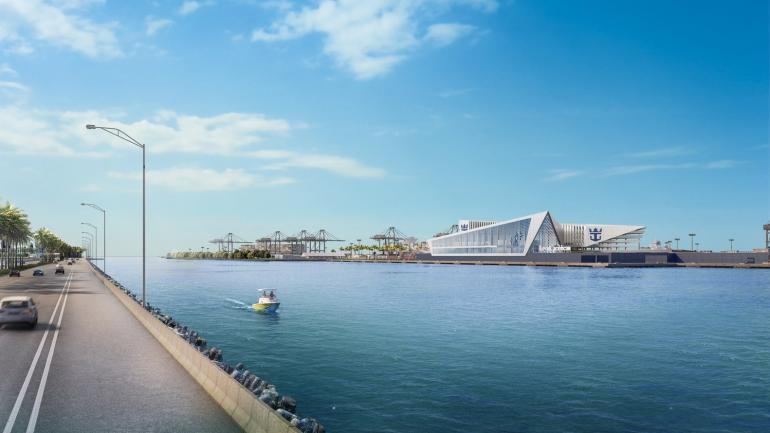 [ Via : Archdaily ]