Balloon trips have become increasingly popular over the last 5 years. They offer a unique way for travelers to see landscapes and sights, while providing a relaxing one-of-a kind ambiance. Ballooning is also one of the safest scenic flight options you could opt for, and can be completely private and customizable. So pack a picnic and a great bottle of wine! Each year new destinations offer their take on ballooning: We've picked a few new and old favorites worth trying out next time you take to a hot air balloon ride.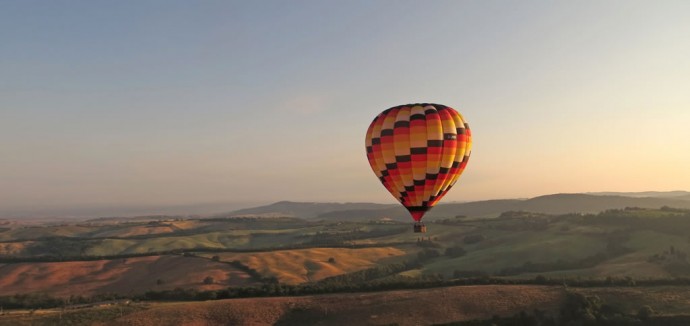 Tuscany: An old favorite that never tires. Breathtaking views of the fabulous villas and vineyards are the highlights while flying over the rolling Tuscan hills. You can sip your Brunello while you gaze down at the lush vineyards.
Best time to go: May-October sunrise or sunset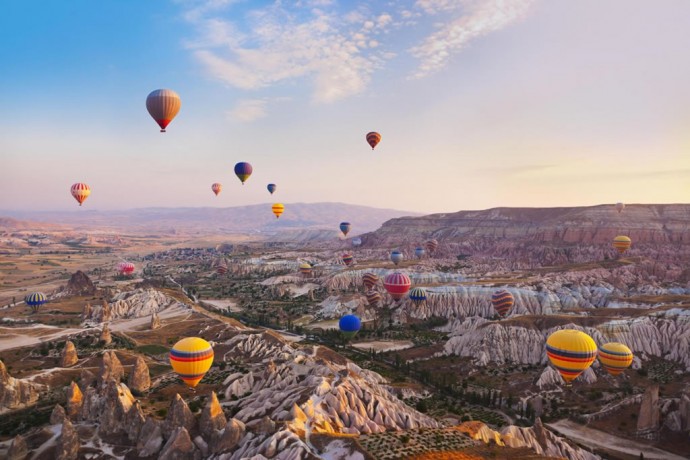 Cappadocia: Some of the world's most amazing scenery lies in Turkey's Cappadocia. The unique arid landscape looks outer worldly from above. Discover the legendary fairy chimneys as you driftt through the skies.
Best time to go May-October sunrise or sunset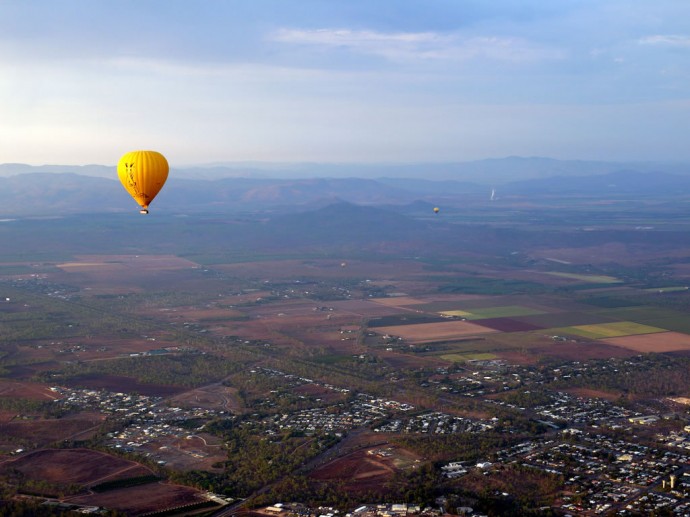 Queensland Australia: There are many parts of Australia that are out-right stunning. Queensland is one of them. A balloon ride over this area will prove to be among the most serene and romantic of your life. As Australia's most popular ballooning site, guests will soar past sky scrapers, vineyards and kangaroos!
Best to go in the morning
Burma: There is nothing quite like seeing the ancient ruins of Angkor Wat from the air. Ballooning offers an excellent perspective into these amazing structures.
Best time to go is early morning or late afternoon as the sun sets
The Serengeti: This is a balloon ride you surely don't want to miss and perhaps a favorite of most travelers. To experience the wildlife and scenery from above makes this a truly remarkable experience. The lush landscape coupled with wildebeest, giraffe and elephants is astounding. You may even get lucky and see cats hunting prey from above.
Best to go in the early morning- the animals are very active and temperatures are mild.
Freddy and his wife Jaclyn head Sienna Charles one of the USA's leading luxury travel companies which caters to an exclusive clientele. The husband and wife team travel the globe extensively sourcing the best taste makers in each destination for their clients.