The Middle East is synonymous with magnificence. The Triple Bay Yacht Club planned in Saudi Arabia obeys the trend of the land. Amaala, the ultra-luxury development, unveiled its iconic design for the yacht club that will rank in the same category as Monaco and the Caribbean. The gigaproject will reside in the Triple Bay Marina of the Prince Mohammed bin Salman Nature Reserve. In addition to 120 berths for yachts and a whopping eight resorts offering upwards of 1,300 hotel keys, a wide range of luxury F&B outlets, retail, and leisure facilities will become part of the club. This iconic development will bridge the gap between land and sea and bring sea-farers under one roof to enjoy the benefits of both land and sea.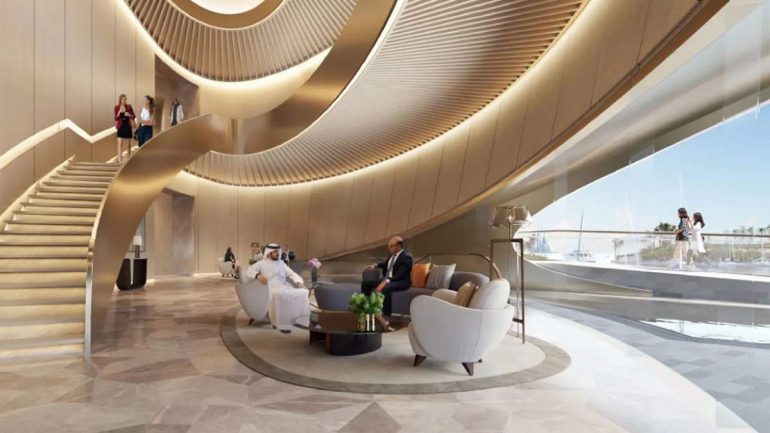 The CEO of Amaala, John Pagano, said: "Amaala is one of the flagship Saudi Vision 2030 projects and remains central to the Kingdom's ambition to become a global tourism leader. We anticipate that Amaala will become an international hub for luxury yachting. As such, the yacht club required a world-class design, influenced by the surrounding natural elements and Arabic heritage, and underpinned by our commitment to sustainability, as per Arabian Business. Triple Bay Yacht Club's eye-catching design takes inspiration from geometry and the amalgamation of land and sea. "We were clear from the outset that we wanted to create a building of its place, with the design drawing inspiration from local landscapes and culture, alongside the nature of the marine lifestyle. The team wanted to reimagine the yacht club as a modern concept, a home from home for nautical enthusiasts from all backgrounds, from leisure to elite sport," said Dan Flower, HKS Design Director and Lead Architect for Amaala Yacht Club.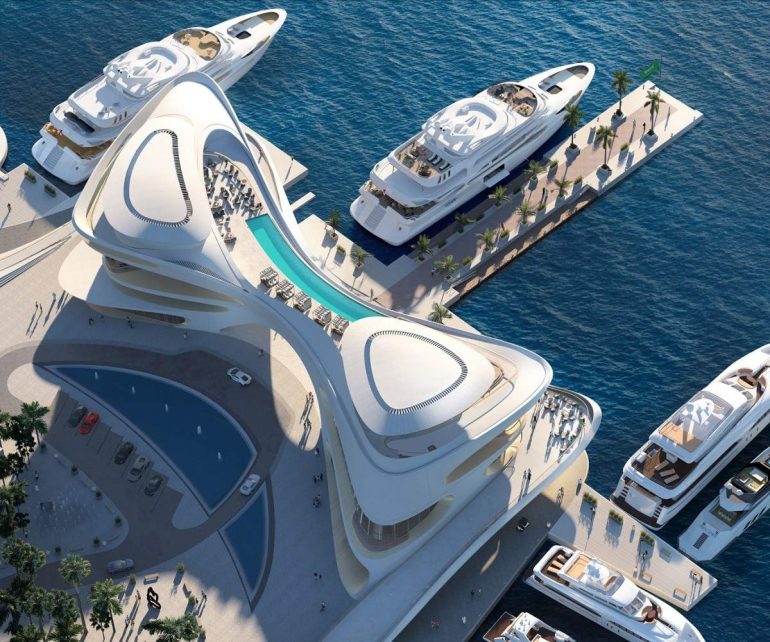 With 1000 workers already sweating it out on-site, the first phase of the stunning Triple Bay Yacht Club will be completed in 2024. The massive property spread across 7,900 sq. m. and is divided into four levels will offer patrons an opulent home away from home where one can indulge in business, relax, entertain or take part in a calendar of yachting events. As per Superyacht Times, Amaala will generate around 50,000 local jobs and nearly $3bn GDP once fully open.