New York City is a destination bursting with culture. With its countless cultural institutions, attractions, entertainment venues, restaurants and anything else you could possibly imagine, the greatest dilemma you'll encounter while you're here is deciding what exactly to do. Anyone who visits New York City will seek the insight of a local to better understand the why, how and when of the city. It's often the city's hidden gems that make the most exciting experiences for those visiting from out of town. Here are five things you absolutely must do while visiting New York City according to Chief Concierge Kenneth Abisror at Mandarin Oriental, New York.

Lobby Lounge at Mandarin Oriental, New York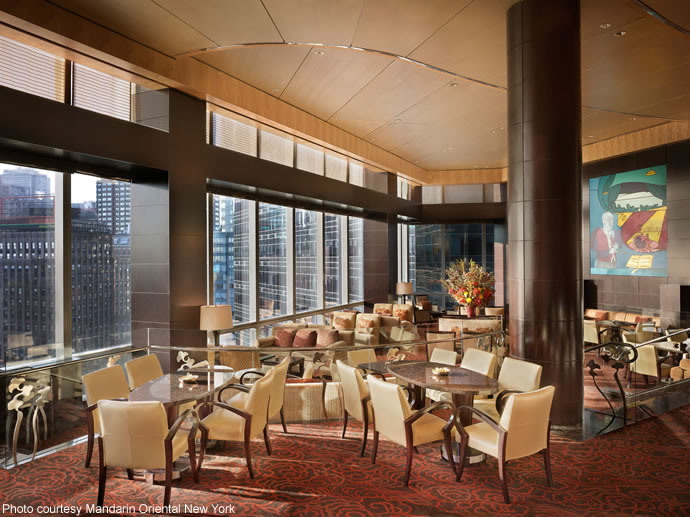 Located on the hotel's 35th floor, the Lobby Lounge features a dramatic panorama of Central Park, Columbus Circle and the Manhattan skyline. Throughout the day, the space offers coffee, afternoon tea from 2:30 to 4:30 PM, creative cocktails and an eclectic light fare menu to Manhattanite regulars and visitors from around the world. As the sun sets and the East Side lights begin to glimmer, the lounge truly comes alive. Here, hotel guests and New Yorkers alike gather to meet friends and enjoy the see-and-be-seen buzz of New York nightlife.
The New York Historical Society


Located on West 77th Street and Central Park West, the museum houses some of the best artifacts from New York City's great history. By combining art and artifacts under one roof, the museum is a place where the United States' past can be better understood and appreciated by visitors and locals alike. I often tell guests that it's a great way to begin their visit, in order to reference the past and present of New York.
The High Line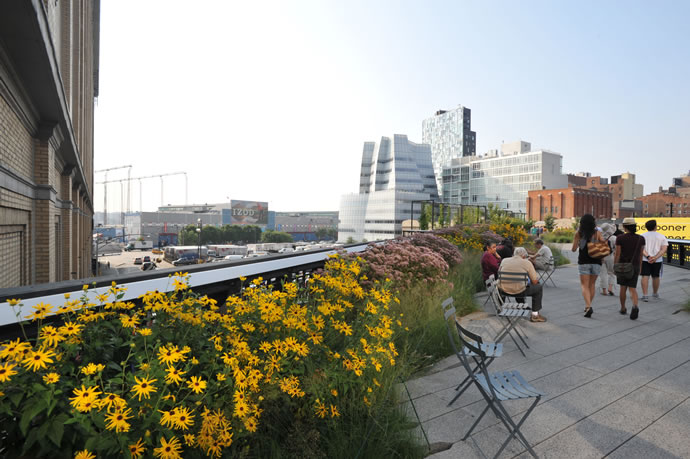 The High Line is a public park built on a historic freight rail line elevated above the streets on Manhattan's West Side, running from Gansevoort Street in the Meatpacking District to West 34th Street between 10th and 11th Avenues. From The High Line, visitors are able to enjoy breathtaking architectural views, unique artistic collaborations and a stunning landscape. For the perfect afternoon, begin at West 34th Street, find a spot to read along The High Line's myriad benches then enjoy lunch or an espresso in the Meatpacking District.
The Campbell Apartment


One of the most interesting places to unwind with a cocktail in New York City is at the Campbell Apartment in Grand Central Terminal. It's the former residence and offices of Cornelius Vanderbilt that welcomes guests with men's club furnishings, giving the space an old-world feel.
Williamsburg, Brooklyn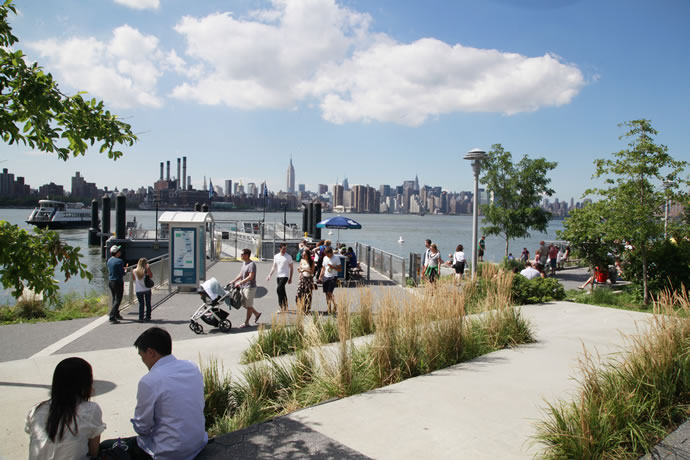 This part of Brooklyn has attracted a very eclectic group of restaurateurs, shop keepers, baristas and artists. Put them all together and you have an area that is reminiscent of SoHo when it first began. Linger over a coffee, stop in at a shop where the owner is also the designer or eat in a restaurant where the chef is always available and eager to hear what guests think. At the very least, grab a slice of pizza!
Upstate New York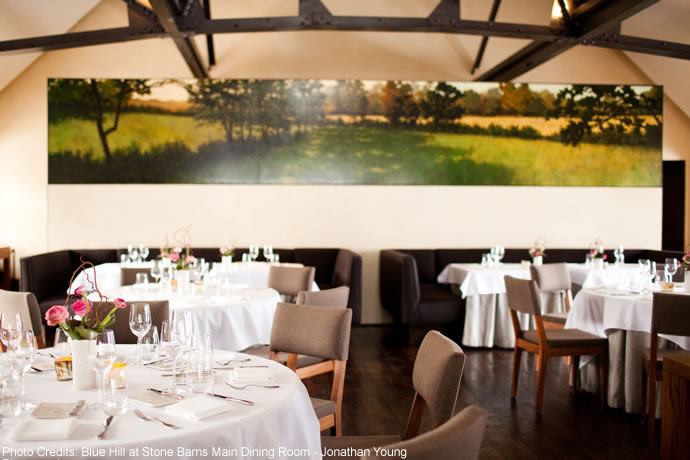 I am often asked to provide a day's planning for those that have visited New York on many occasions and want to see "something else." I'm always surprised at how many guests are eager to see the more rustic areas of the state further north that are home to a great deal of history and the comfortable scenery of a more rural New York. One of my favorite areas is Pocantico Hills and the surrounding areas. It is also home to Blue Hill at Stone Barns, a destination restaurant that is always well worth the trip. Blue Hill at Stone Barns has the culinary following that equals any formidable New York City dining experience.
Chef Concierge, Kenneth Abisror
Mandarin Oriental, New York's Chef Concierge Kenneth Abisror has cultivated his extensive knowledge of New York City over the course of his 21 year career working in Five-Star New York City hotels. Upon joining Mandarin Oriental, New York for the 2003 opening, he has continued to deliver discerning advice to guests and locals from the perspective of a seasoned luxury traveler.