It's the NBA playoffs season again, and basketball fans all over the world are eagerly anticipating which team will be declared this year's NBA champion.

While superstar LeBron James managed to lead the Los Angeles Lakers to the playoffs, his team unfortunately fell short in their battle against the Denver Nuggets.

Nevertheless, James, 38, remains a constant topic of conversation among fans, not only for his spectacular season but also for his impeccable sense of style. One sartorial element that has set him apart is his luxurious watch collection, one that even other billionaires would envy. From iconic timepieces to rare and limited-edition watches, James has curated a collection that would leave any watch enthusiast in awe.
We take a look at some of the most impressive watches from his collection – with some costing up to US$6.5 million.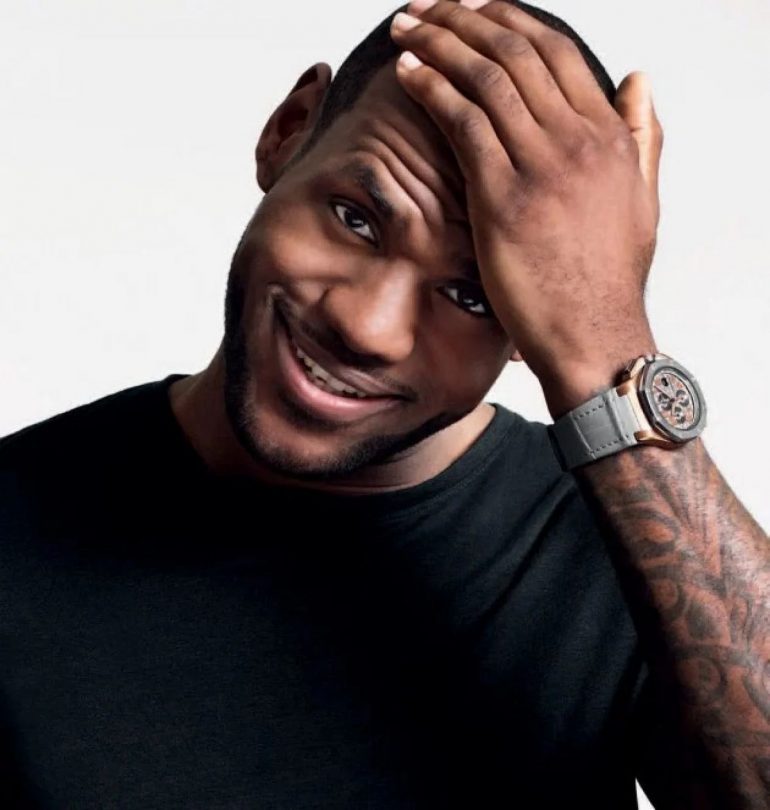 1. Audemars Piguet Royal Oak Offshore LeBron James
James is an avid Audemars Piguet aficionado, and his collection boasts several timepieces from the brand. According to Wrist Enthusiast, his fondness for Audemars Piguet may have begun in 2013 when he collaborated with the brand to design a watch.

Enter the Royal Oak Offshore LeBron James limited edition – an exclusive release with only 600 pieces available.
What makes this watch truly distinctive is its unconventional blend of titanium and gold. Currently, this extraordinary timepiece commands a hefty price tag of around US$100,000 on the secondary market, per Wrist Enthusiast.

2. Audemars Piguet Royal Oak Offshore Tourbillon (25th anniversary edition)
James' watch collection continues to impress with the inclusion of the Royal Oak Offshore Tourbillon 25th anniversary edition.
Remarkably, the basketball star owns not just one but two of these timepieces – one in stainless steel and the other in 18k pink gold, per Superwatchman.

With only 50 pieces produced for each style, these are true limited editions. According to Wrist Enthusiast, the price tag for one of these timepieces can reach a staggering US$572,000.

3. Rolex Datejust Pearlmaster 39
On the red carpet for the premiere of his film Space Jam: A New Legacy, James paired his outfit with a vibrant Rolex Datejust Pearlmaster 39.

This colourful timepiece, set with gradient blue and green baguette-cut sapphires and featuring an 18k gold dial adorned with white diamond indices, carries a price tag of around US$68,000, as reported by Dmarge.com.

4. Patek Philippe Celestial Grand Complications
One of the more intricately designed pieces in James' watch collection is his Patek Philippe Celestial Grand Complications.

This exquisite timepiece boasts a sky map dial and three sapphire crystals, representing the night sky, phases and orbit of the moon, and the sky chart and Milky Way, as explained by Superwatchman.
Unsurprisingly, acquiring this elegant masterpiece can set you back up to US$289,000.

5. Tiffany x Patek Philippe Nautilus
Last but not least, James is a proud owner of a Tiffany x Patek Philippe Nautilus. Highsnobiety revealed that the Nautilus style, once discontinued by the brand, made a comeback in the iconic Tiffany blue colour to commemorate Patek Philippe's 170th anniversary.

Limited to just 170 pieces, this timepiece became highly sought-after, gracing the wrists of notable figures like Jay-Z, Leonardo DiCaprio and billionaire Bernard Arnault. The watch is so coveted that it recently sold at an auction for a staggering price of US$6.5 million.
Note: This story was originally published on SCMP and has been republished on this website.