Luxury watches worth more than $10 million were stolen in one of the biggest burglaries in recent years that took place in Germany's capital city a couple of weeks ago. According to a report by a German publication T-online, burglars managed to break into a vault owned by a company called Vallog GmbH on Fasanenstrasse, Berlin. Watchmaster, one of Europe's largest pre-owned watch traders, has been using the facility to store watches for the last few years. Reportedly, there were 2200 watches stored in the vault at the time of the burglary and the thieves managed to steal around 1000 of them, including the likes of Rolex, Patek Philippe, Omega, Audemars Piguet, and Breitling, estimated to be worth £12 million ($14.5M).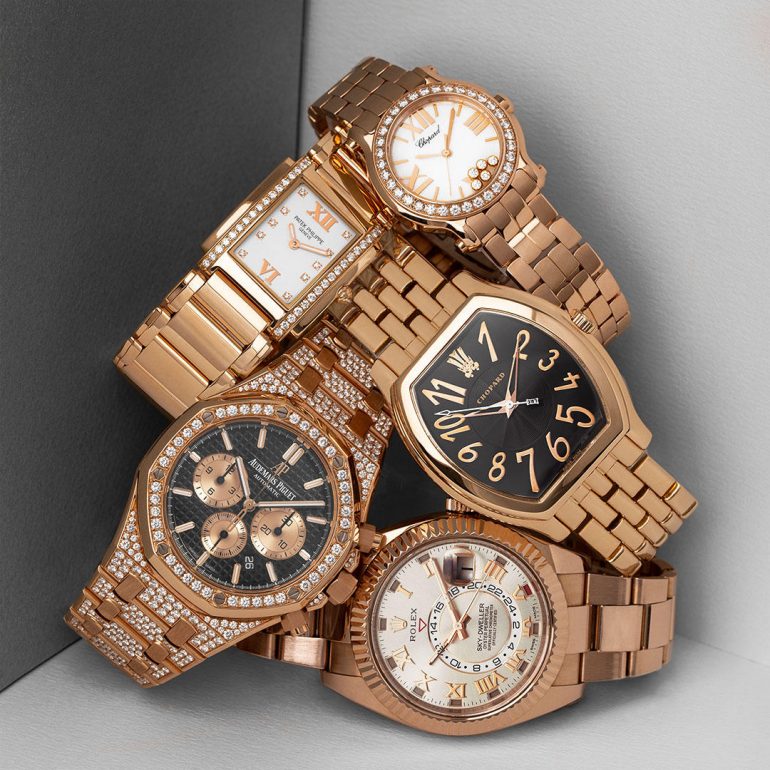 In an interview with T-online, Watchmaster CEO Tim-Hendrick Meyer pointed out that the vault targeted by the burglars has a 1.75-meter thick steel door and features a fog alarm system and several codes, making it very difficult to break in. According to Vallog's official website, the facility rents out more than 1,200 safe-deposit boxes in a "high-security safe-deposit box facility of a former private bank" to store personal belongings and treasures. The extent of the damage caused by the raiders has not been revealed as of yet as the company refused to divulge information claiming that it doesn't want to jeopardize the investigation. However, interestingly, Watchmaster believes that the watches were probably not the primary target of the thieves and they were there to loot the lockers.

Only a small portion of the 1000 watches stolen in the heist was reportedly owned by Watchmaster and the rest of them belonged to customers who had their watches on sale through the company. Reportedly, more than 900 affected customers were informed by Watchmaster on Wednesday about the loss of the watches after approval by the State Criminal Police Office (LKA). "Since then, many calls have come in," Meyer said. "Our customers would like to receive payment security from Watchmaster. Unfortunately, we can't give any details on this yet." While the watch owners are covered by Watchmaster's insurance, they might not end up recouping the actual worth of their watches. The burglary is currently being investigated and the police are sifting through security footage to identify the perpetrators.

Watchmaster
Watchmaster is a Berlin-based company that is believed to be one of Europe's largest players in the trade of certified and pre-owned luxury watches. According to the company's official website, it has already served more than 28,000 customers since its inception. The company usually charges somewhere around 15 to 20 percent commission from customers who sell their luxury watches using its online platform. In addition to Berlin, Watchmaster also has boutiques in London and Paris.