All people have bad times. However, not all are bestowed with lousy luck owing to a timepiece. The pocket watch in question is anything but ordinary- the 1933 Patek Philippe, which came to be known as the Graves Supercomplication. Considered the most elaborate and beautiful watch in the world, the holy grail of timepieces took three years to design and another five to manufacture.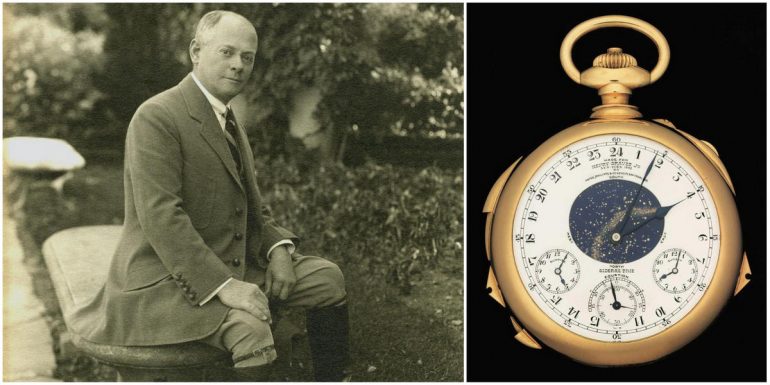 It linked misfortune to its illustrious owners through the years after being commissioned by multi-millionaire US banker Henry Graves Jr for a whopping $15,000 in 1925 ($255,500 in 2022, per inflation calculator). The stunning masterpiece boasted two faces and 24 complications, an alarm, a stopwatch, and a perpetual calendar.

Along with incredible beauty, the watch brought heavy bouts of bad luck for the staggeringly wealthy scion Henry Graves in the 20th century; and then again for the 48-year-old Qatari royal who privately bought the fabulous watch at Sotheby's in 1999 for $ 11 million, dubbing it the most expensive timepiece in the world.

What followed was adversity of every kind, from debt to premature death. Sheikh Saud Bin Mohammed Bin Ali Al-Thani of the Qatari royal family and one of the world's richest men was found dead under mysterious circumstances at his London home.

The Qatari royal was only 48 years old and fell into massive debts owing to his ever-expanding art collection. Unsurprisingly, the untimely demise occurred two days before his cursed Grave complication was sold in Geneva for a record $24 million in 2014. The Grave complication was pledged to Sotheby's per the auction house's financial statement with nearly $83 million in other assets to help cover an enormous amount of debt he had accrued by defaulting on payments for various purchases, per Hodinkee. What's in a name, you ask? Everything! The name Grave literally flogged grave incidents and calamities on its owners from 1925 to 2014.

The fact that Sheikh Saud Bin Mohammed Bin Ali Al-Thani was considered the world's most prominent art collector is no secret, and he certainly had a keen eye for the finer things. Unfortunately, he did not see the light of day to enjoy the fruits of his effort and investment. He would have pocketed a cool $13 million in 2014 after the Patek Philippe Henry Graves Supercomplication broke its own record and sold for a record shattering $24 million. The Qatari royal had purchased the watch for $11 million in 1999 at a Sotheby's auction.

Sheikh Saud Bin Mohammed Bin Ali Al-Thani-
Al-Thani acted as Qatar's National Council for Culture, Arts, and Heritage president from 1997 to 2005. It was his prolific spending habits that got him ousted from that position. In this 8-year tenure, the royal expended over $1 billion on art. The art lover also had a soft spot for photography. Per Artnet News, Al-Thani had his portrait taken by lions of the field Richard Avedon and Irving Penn. He even founded the so-called Al-Thani Award for Photography.

Henry Graves, a watch collector ahead of his time-
Born on March 11, 1868, Henry Graves Jr. was an American banker who commissioned the Supercomplication to Patek Philippe for $15,000 in 1925. In addition to being an ardent watch collector, he also had a keen interest in art. His most famous purchase, the Grave complication, was sold by his heirs in 1968 to The Time Museum in Rockford, Illinois, which closed in March 1999.
The watch was held in the Rockford Time Museum until it was sold at Sotheby's for a record-breaking $11 million to Sheikh Saud Bin Mohammed Bin Ali Al-Thani on December 2, 1999.