Here's a peek at the RM 60-01 Automatic Flyback Chronograph Les Voiles de St Barth, a limited-edition sporty watch by Richard Mille. A seafarer's delight, the exclusive timepiece also doubles as a compass and is unlike any other of its kind!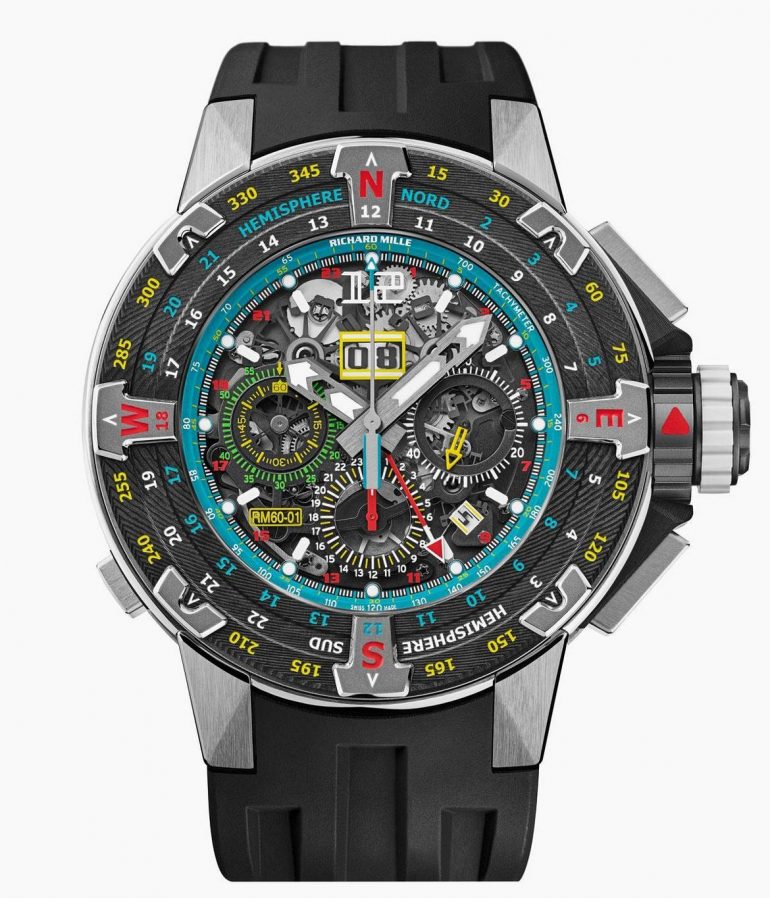 Introduced in regatta's colors, it is equipped with several complications. It comes with a rotating bezel that allows the wearer to identify their direction without a separate compass. Its second-hand tells the time in a different time zone and is pointed towards the sun, while the rotating bezel is set such that the local hour is shown with the compass headings of North, South, East, and West Point in the correct directions.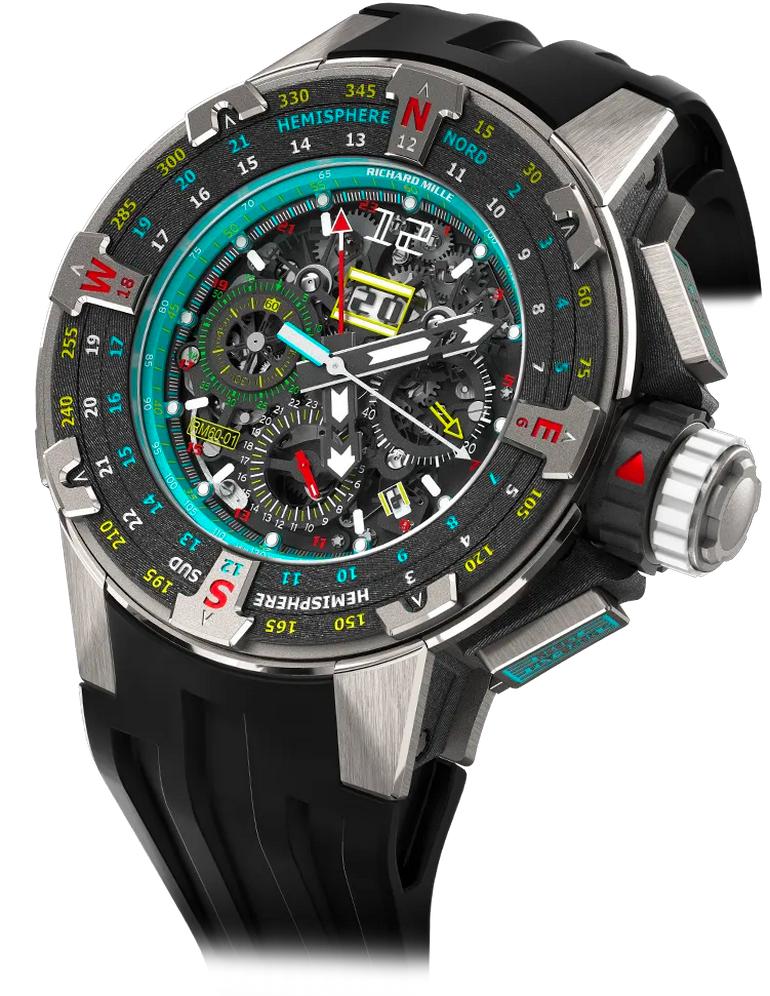 Commenting on it, Richard Mille marketing director Tim Malachard said, 'We always focus on the useability of our watches, and when we originally developed the RM 60-01, we were advised by one of the head organizers of Les Voiles de St Barth, who has pretty much sailed all corners of the Earth.'

He further added, 'This is the kind of interaction we relish as it makes us stick to the fundamentals of exactly which functions are vital to any passionate sailor and to avoid any gimmicks in the process.' Proceeds from the sale of the RM 60-01 Automatic Flyback Chronograph will go entirely to local causes in St Barths.

Limited to only 80 pieces, the Richard Mille RM 60-01 Automatic Flyback Chronograph Les Voiles de St Barth is priced at $150,000.