Resale prices of pre-owned collectible watches are plummeting and many of the highly-desirable Rolex Daytona references are among the worst affected in this great luxury watch recession. Prices for pre-owned Rolex watches are continuously falling in the secondary market, crashing by 2.2% in the month of September according to Bloomberg Subdial Watch Index which tracks the market price for 50 references. The worst performer on the Subdial index for the month of October was the Rolex Daytona reference 116519, which saw its average price fall by 6.1% in October. Considered as a desirable watch till a few years back, the Rolex model's price has plummeted by over 17% in the past year, dropping down to an average price of $28,703 in the secondary market.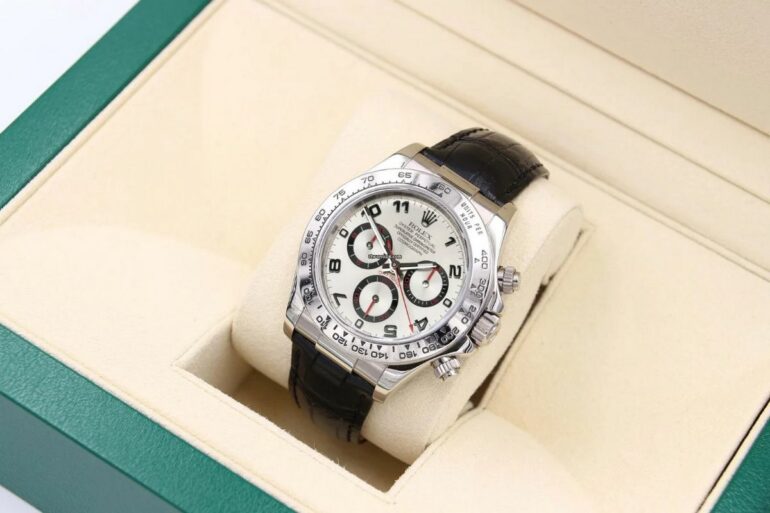 The average selling price for the Rolex Sea-Dweller Deepsea ref. 126660 has crashed by a whipped 7.6% over the last 30 days, putting it right at the bottom of the index currently. In fact, the bottom of the index is flooded with different Rolex models like the Daytona 16520 and the Submariner Date Bi-metal 16613. The month of October has not been kind to Rolex watches if the Subdial index is to be believed. Incidentally, the timepiece that performed the best in the month of October is also a Daytona, ref. 116509. The 18ct white gold with a bright blue dial was discontinued by Rolex this year, helping its average selling price 6.1% to $34,205.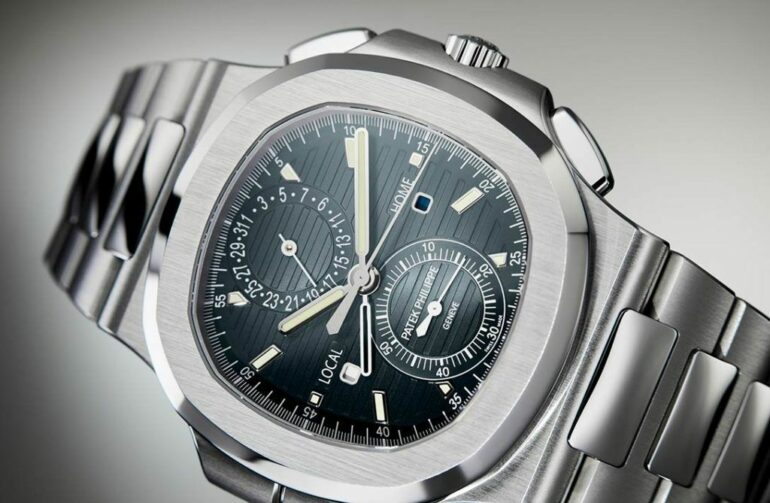 Subdial notes that the prices have not bottomed out as it is witnessing more pressure in the secondary market. Furthermore, the Hoxton-based company claims that it has seen a 5% increase in supply of watches on the secondary market since August, which has the potential to further weaken the market. "What we are seeing is dealers dropping prices to chase sales going into the holiday season," Subdial reports. Interestingly, entry-level models and brands like Cartier and Omega fared comparatively better, which shows that the hype around some brands like Rolex and Patek Philippe has finally subsided and the prices have returned to where they were before the pandemic.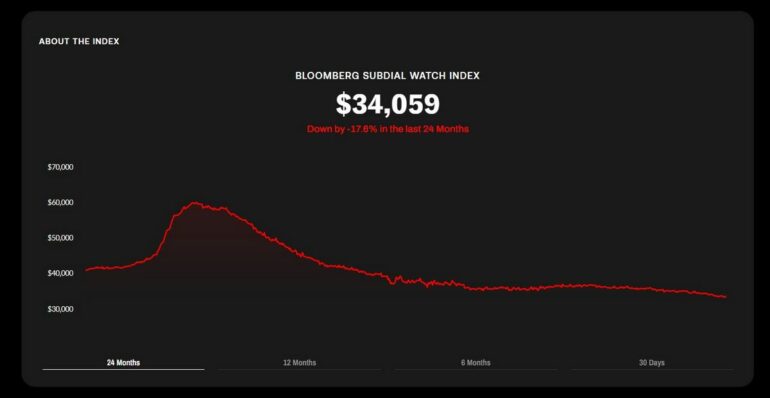 What is the Bloomberg Subdial Watch Index?
Subdial is a USD-based preowned watch market index that was launched six months ago by Subdial – an East London based company launched in 2018 that deals in pre-owned watches. The index is powered by company's own data and was built primarily for Bloomberg's global audience. The chart tracks the rise and fall of prices across 50 entry-level luxury watches.