Everyone has a pretty clear idea of what their dream home should look like. Sometimes people actually turn their wildest ideas into reality making homes a lot more than just 4 walls and some windows. Some uber interesting homes that came our way were the pine cone-shaped treehouses overlook a stunning Norwegian fjord, a $9 million 'Peter Pan' themed mansion, and even a home on the moon. For adventurous beings, architectural designer Milad Eshtiyaghi envisions a monumental 'mountain house'jutting over a rocky cliffside.

Living life on the edge takes a whole new meaning when you opt to reside in such a gravity-defying home hanging off the side of a cliff. Not an option for the faint-hearted, this family cliff house is located in Quadra Island, British Columbia, Canada. The construction of this house stems from the idea to avoid damage to the existing trees on the chosen site. In order to do so, the designer ended up using a series of boxes stacked vertically or horizontally around the trees.

This idea left the trees unharmed and also left the house owners with a beautiful informal courtyard in between. The house is divided into three primary levels. The first two floors are for young adults and their parents, while a third level hosts a recreational sports space. The interiors transform into semi-outdoor terraces with the help of a mechanical cable system. The home is the perfect example of openness and transparency with several meandering rows of cloistered boxes that let in ample natural light in every nook and corner and make the most of Canada's natural beauty.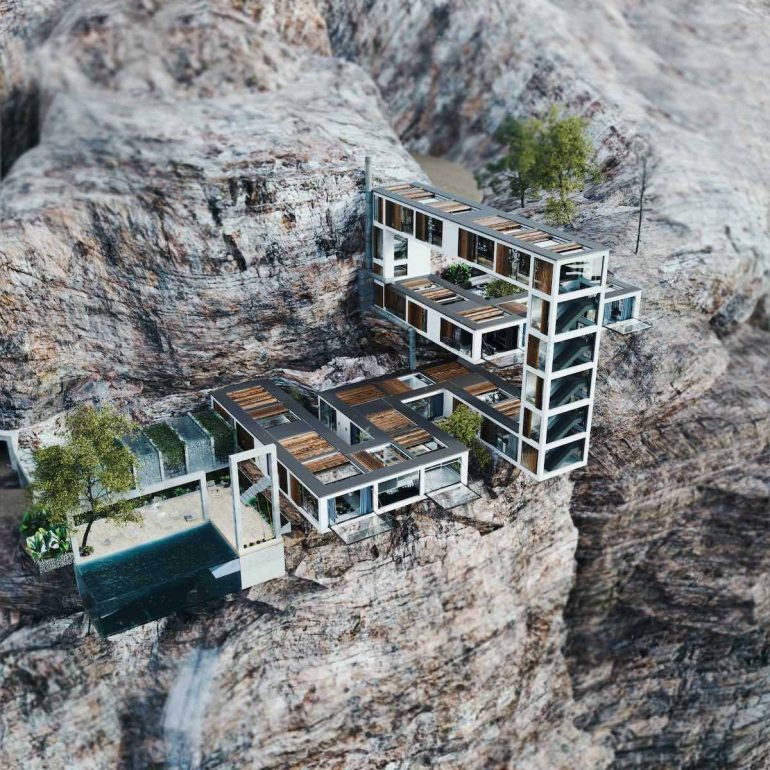 The aptly named 'mountain house' defies gravity with its dramatic cantilevering structure. To make the most of its view, location and uniqueness a cantilevering, glass-bottomed swimming pool is also part of the unconventional structure. Would you choose to live in a house like this? Or will it feel like you are constantly prepping for a Bungee jump?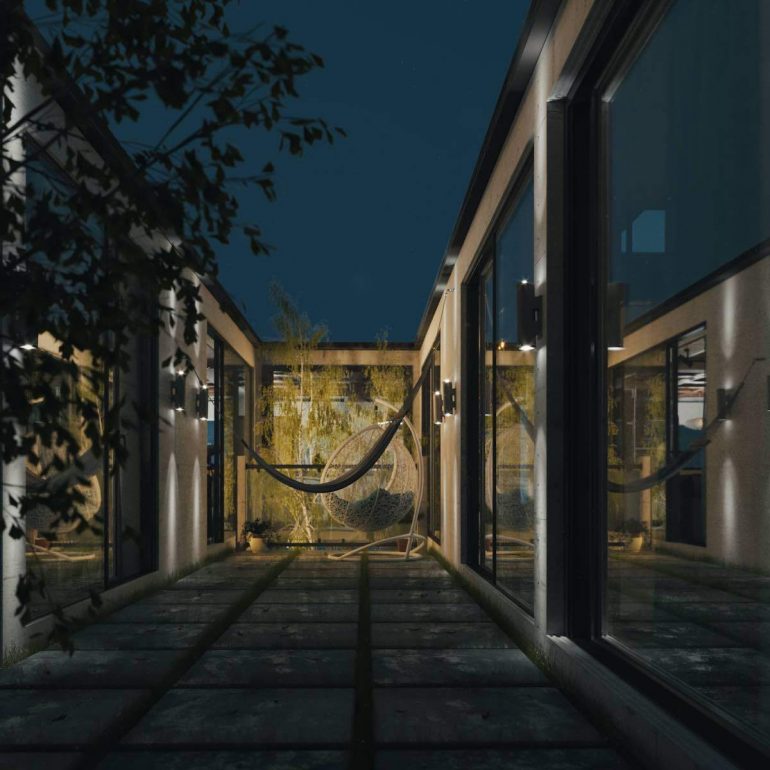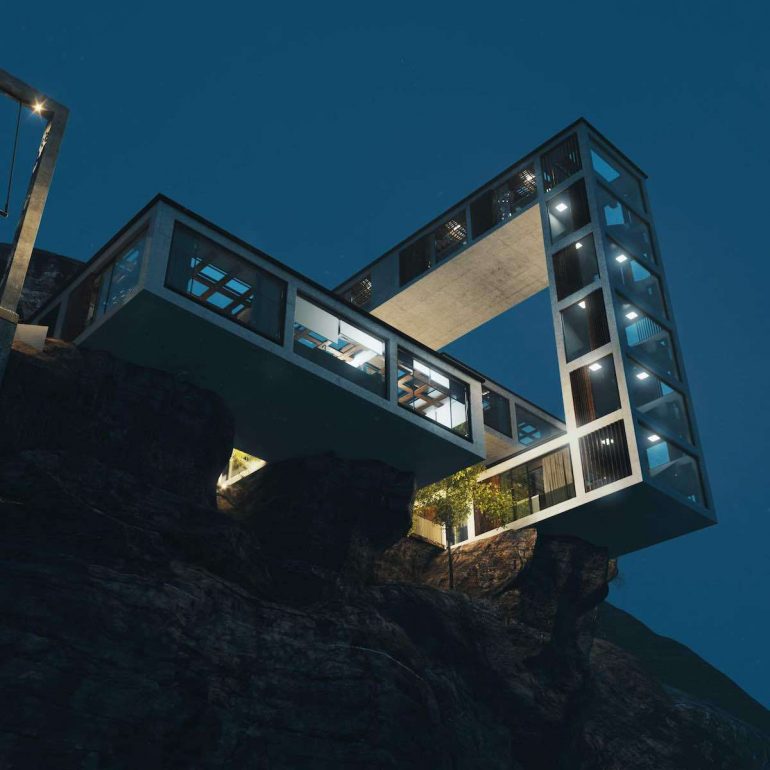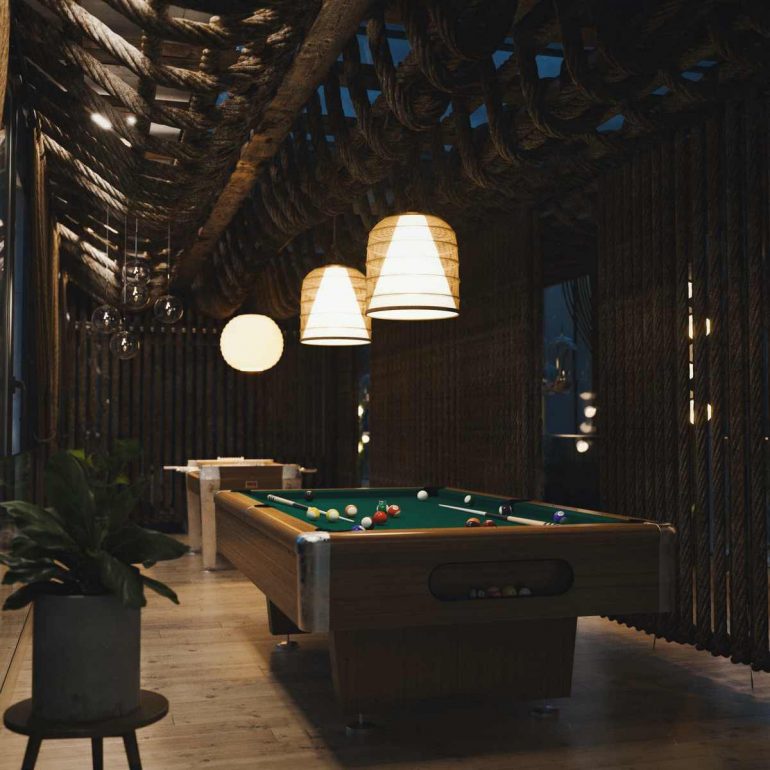 [Via: My Modern Met]