What does having obscene amounts of money feel like? Ever given it a thought? Probably like an endless supply of cash from a generous, untiring source? That's not how wealth or its accumulation works but the super-rich people of Planet earth (read: mostly Hollywood) do have mountainous amounts of moolah stacked away and even after all their ridiculous purchases, they are still left with a lot more. Speaking of ludicrous buys we have made a list of some big spenders like Kanye West, Drake, Lady Gaga, and many more. Listed below are some of their enormously crazy purchases-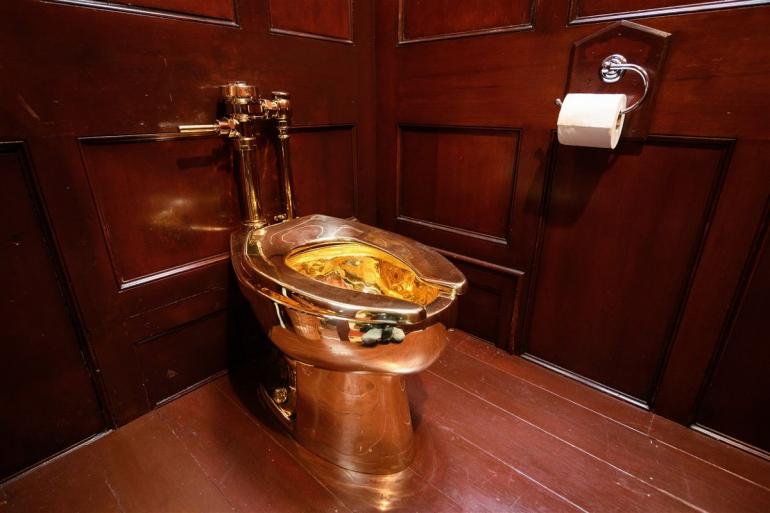 Kanye West: Gold-plated toilet seat:
Kanye West: Gold-plated toilet When you're a billionaire like Kanye West (hope he is happy we called him a billionaire) you can spend $750,000 on gold-plated toilet seats. We all know of his love for bling but didn't assume he would want it in his toilet too. The toilets didn't just land at their mansion; it was quite a grand spectacle complete with a 49-foot-tall gold box, which contained the bathrooms.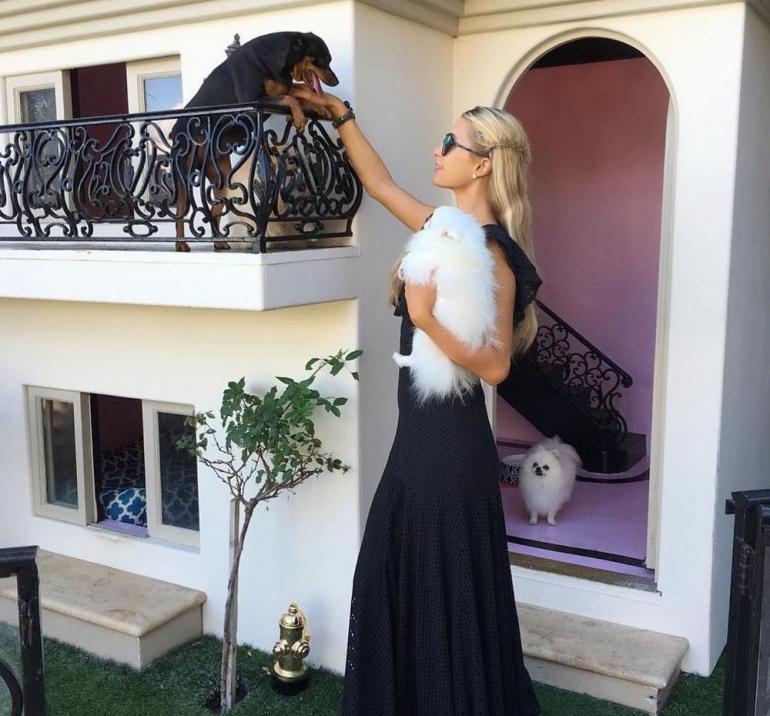 Paris Hilton: Dog mansion:
The glamorous hotel heiress sure does take care of her pooches. Her beloved four legged pals live in a two-storey, spanish colonial-style mansion complete with bright pink interiors and a chandelier too! Do you think that's excessive? Hear this out- the entire mansion is designed by Philippe Starck, it comes with built-in air conditioning and cost her back by $325,000.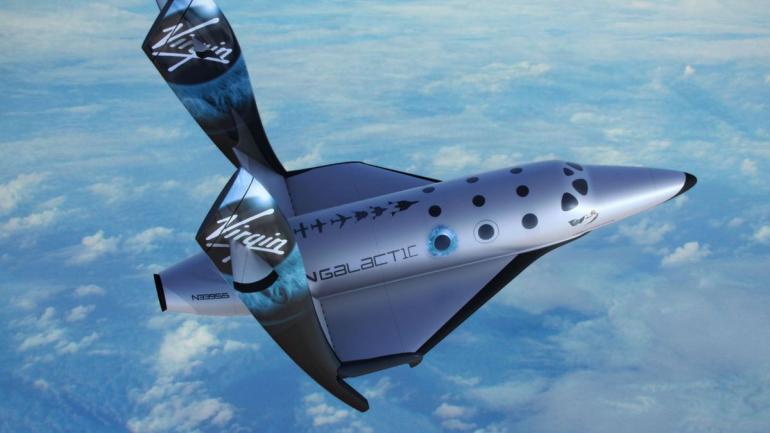 Katy Perry: A ticket to outerspace:
You can joke all about Katy wanting to send Russell Brand to space in order to get rid of him but at the time it was a $200,000 birthday present. The star celebrated his 35th birthday on the maiden voyage of Richard Branson's Virgin Galactic space venture that took him 365,000 feet into the Earth's atmosphere.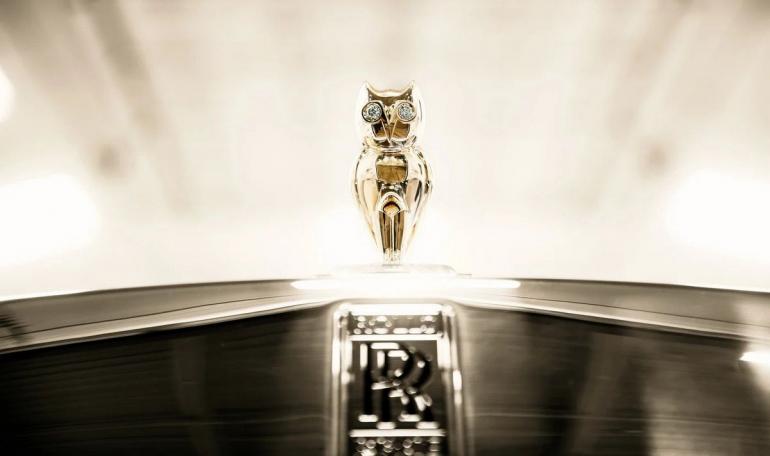 Drake: A custom diamond studded ornament for his Rolls Royce:
Some would say owning a Rolls-Royce Phantom with a Bushukan upfit from noted affluent aftermarket company Mansory would be indulgent enough. But we can't possibly stop at that since its Drake we are talking about here. Drake's one off customized Rolls Royce Phantom costs $700,000 and is fitted with a diamond-encrusted gold owl engraved with the 6ix God's full name. The owl is diamond-encrusted too and absolutely Drake-worthy, I meant drool-worthy!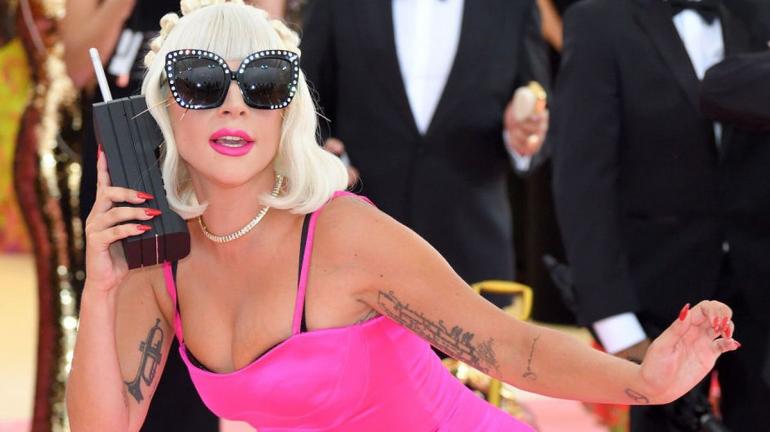 Lady Gaga: Electromagnetic reader to detect ghosts:
Are you afraid of ghosts? So you must be handling your fears by covering your face with your blanket or double-checking if no one is occupying the space behind your curtains or under the bed. That's absolutely not what you do when you're rich and afraid like Lady Gaga; the singer spent $45K on an electromagnetic field reader to detect paranormal activity around her when she allegedly claimed she was being pursued by a ghost called Ryan on her Monster Ball Tour.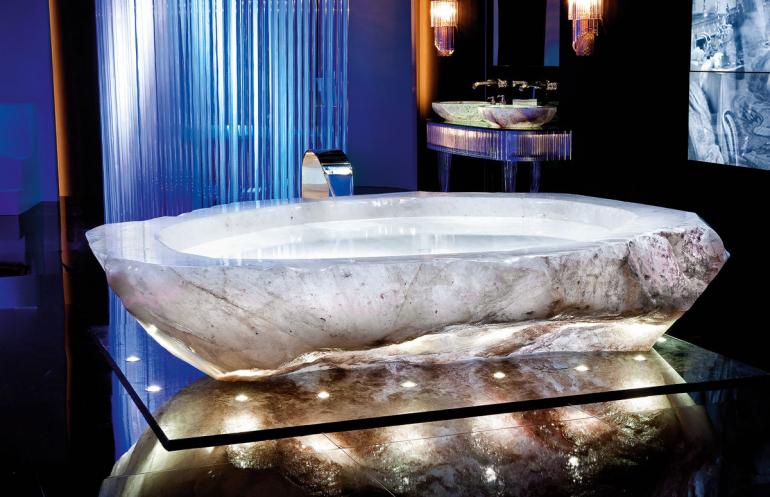 Tamara Ecclestone: A $1.5 million Crystal bathtub:
Tamara Ecclestone Rutland is a British model and the daughter of Bernie Ecclestone, the former chief executive of the Formula One Group, which basically makes her an heiress. And what does an heiress (or real-life princess) really need? The most OTT bathtub ever or in other words a bath made entirely of crystal. The bill for this was no less than $1.5 million.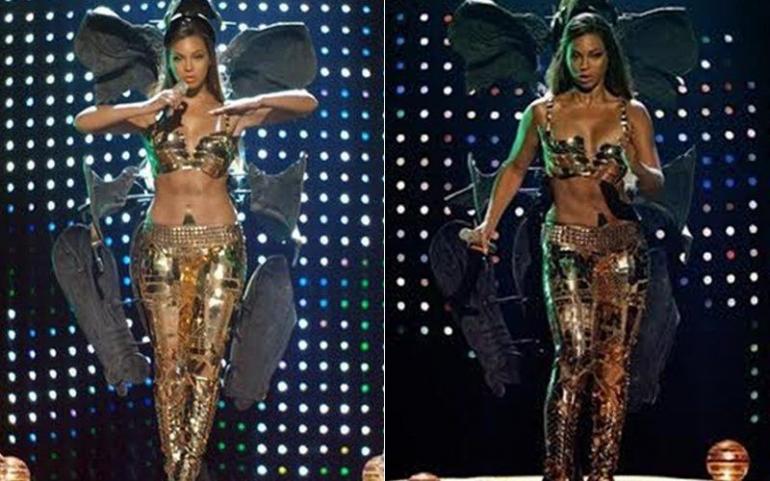 Beyonce: Gold leggings:
Beyonce is the most talented woman on Earth, she's also one of the most beautiful women and also one who flashes her cash like no other. In order to make the 2007 BET Awards little special (focus on: little) she spent $100,000 on Balenciaga leggings embellished with real gold.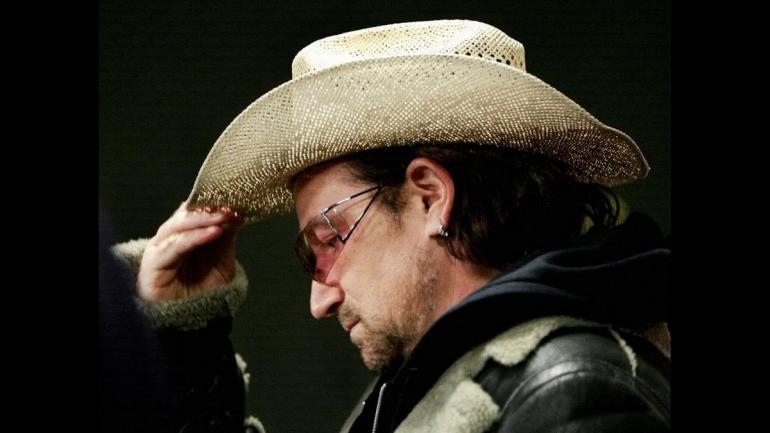 Bono: A plane ticket for his hat:
Bono did for his hat what someone wouldn't even do for the love of their life. On forgetting his dear hat behind, U2 frontman was panic-stricken and filled with grief; so much that he spent $1,700 to have it delivered on an airplane. Guess, when you have that kind of money you don't buy a new, fancy hat and give it the same affection rather you have it flown from London to Italy.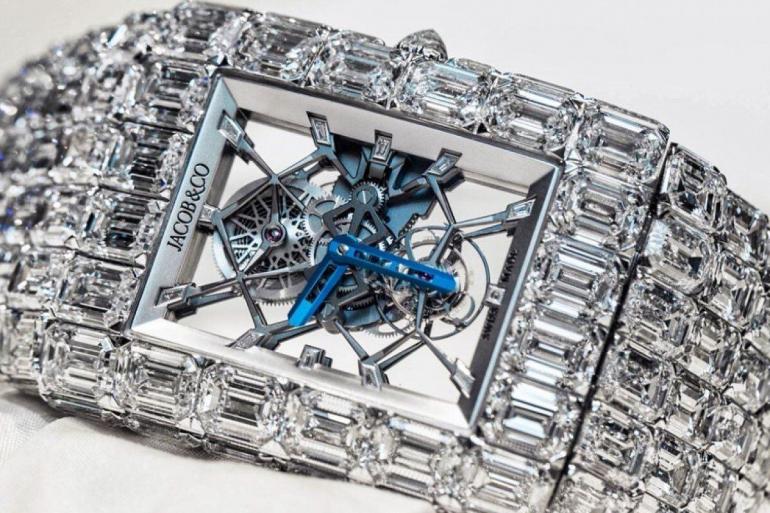 Floyd Mayweather: A $18 million wristwatch:
Watches coming from brands like Jacob and Co and bound to be expensive. But Floyd Mayweather's watch stands out from those too. Aptly called 'Billionaire watch', this one cost the professional boxer a whopping $18 million as his Jacob & Co.'s billionaire diamond tourbillon watch is completely diamond-encrusted with 260 carats of emerald-cut diamonds and individual stones up to 3 carats.

Drake: A $400,000 custom mattress:
Drake coming in twice in the list tells you a lot about his spending habits and his affinity for all things expensive. He must really value his sleep for he got himself an almost $400,000 custom bed. The bed was produced by Hästens and has a whiskey and champagne bar built into the headboard. The luxurious horsehair mattress was made by 4 people in 600 hours.