Koru, the $500 million megayacht, has been widely discussed for its cost, its 230 feet tall triple masts, its fabulous exterior, and even the $75 million support vessel Abeona. While images of its interiors are undisclosed, we have a little dekko into one of the most fascinating, drool-worthy sections of the schooner- Lauren Sanchez's luxury-packed closet! Koru's first lady Lauren Sanchez and centibillionaire Jeff Bezos recently threw a lavish engagement party for close friends and family. The duo has been island hopping all summer, making the most of Koru, the Mediterranean, and their time together.



The former broadcaster shared a series of images of her special evening where friendships, love, merriment, and high net worths of attendees spun magic in the air. What caught our eye was the Black Ops Aviation founder's selfie in what appears to be a section of her closet. The 53-year-old, soon-to-be-wife of centibillionaire Jeff Bezos posed against a wardrobe overflowing with luxury clothing and footwear. We spotted three racks of designer footwear with no less than 30 pairs of flats and heels. That alone makes for nearly $50,000 or more, considering she only struts in the best of the best.

The instantly identifiable brands were Hermes, Chanel, Louis Vuitton, and at least two pairs of Jimmy Choo stilettos. A glance at the outfits reveals neatly stacked coats (presumably vintage selections), formal wear, and shimmering dresses from the likes of Dolce & Gabbana, Louis Vuitton, Gucci, and more.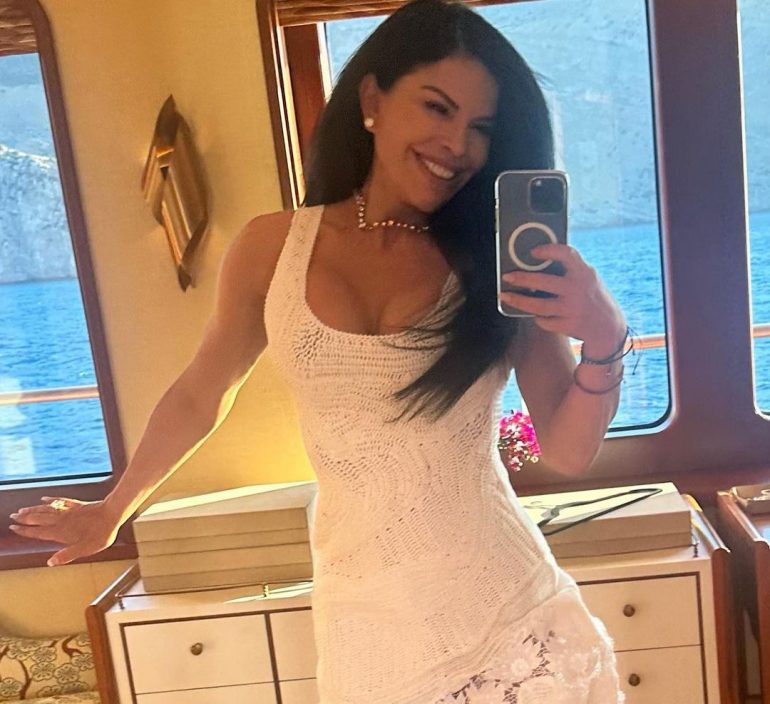 The beauty shared another image in a beautiful white Oscar De La Renta crocheted lace dress she chose for the luncheon with Oprah and Diane Von Fürstenberg worth nearly $3500. The soon-to-be-wife of the world's third richest man does not only have an about $250,000 closet full of luxury labels and footwear but also the best glam team in business on her 416-foot sailing yacht.

When the Albuquerque beauty donned a shimmering $600 Annie's X Clio Peppiatt Vittoria Two-Set for the engagement party, New York-based hair stylist Olivia Halpin helped the former news anchor with her lustrous locks. At the same time, celebrity makeup artist Buster Knight worked his magic on making Sanchez look like a billion bucks.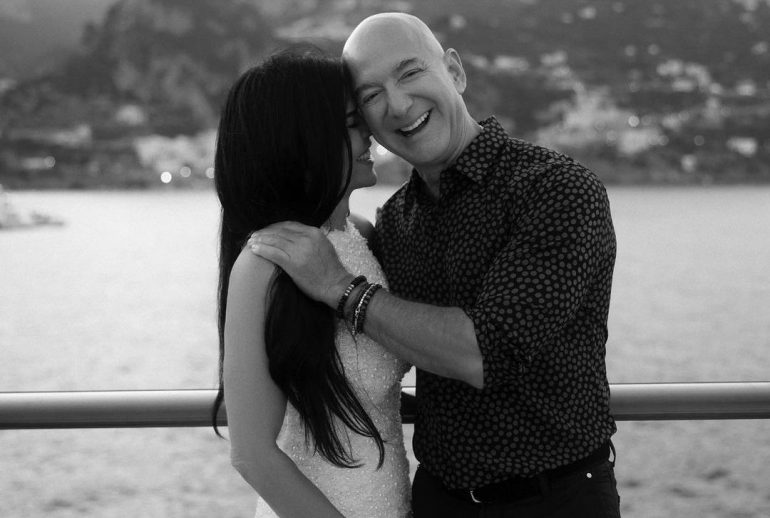 All special moments of the evening, from getting dressed for the occasion to posing dotingly on Koru's sun deck, were captured through the lens of French fashion and commercial photographer Nicolas Gerardin.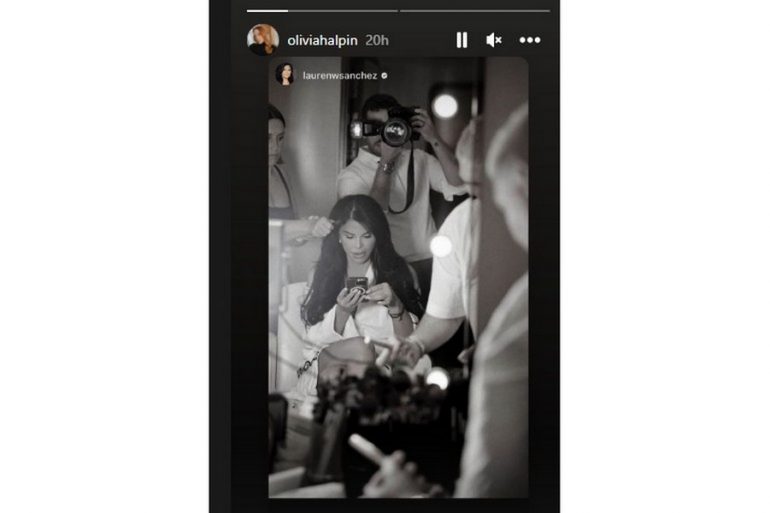 The acclaimed photographer has worked with dozens of international publications, and his esteemed clients include Priyanka Chopra, Ashley Benson, Sofia Carson, Martha Hunt, etc. Lauren Sanchez shone like a star, and while she gave us a glamorous glimpse of her life, she also revealed a little bit about her personality by giving credit where credit is due! Kudos to Koru's owners, who seem to be annoying their million-dollar space!