Sheikh Tahnoon bin Zayed Al Nahyan, the son of Zayed bin Sultan Al Nahyan, the founder of the United Arab Emirates, is one of six influential full brothers. They are known as Abu Dhabi's "Bani Fatima six," a name derived from their mother, Sheikha Fatima. At 53 years old, Sheikh Tahnoon is a member of the $300 billion Al Nahyan family. He himself has a personal net worth estimated at $10 billion. He has emerged as a formidable presence in Abu Dhabi and the entire MEA (Middle East and Africa) region.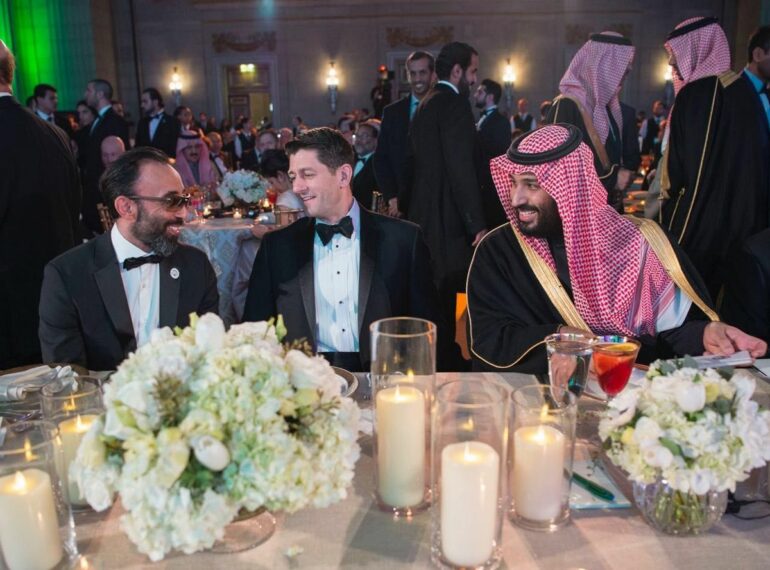 Formerly the National Security Advisor of the UAE, Sheikh Tahnoon now serves as the chairman of the $790 billion Abu Dhabi sovereign wealth fund. He also chairs the First Abu Dhabi Bank, the largest lender in the UAE, a bank he established at the young age of 23. Notably, the government and ruling family hold significant stakes in this bank. Sheikh Tahnoon bin Zayed Al Nahyan has taken control of the largest sovereign wealth fund, the Abu Dhabi Investment Authority, thereby expanding the assets under his management to almost $1.5 trillion.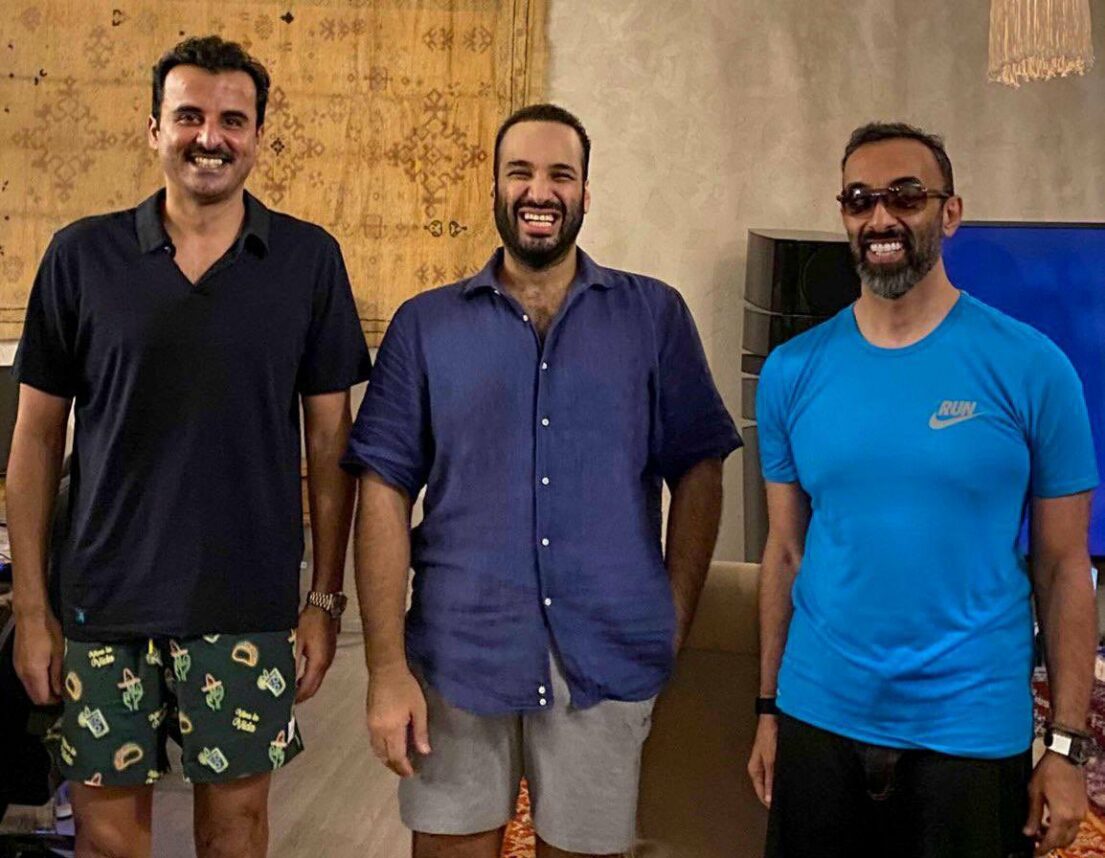 Beyond his business ventures, Sheikh Tahnoon is an avid sports enthusiast, enjoying activities such as cycling, running, chess, and, most passionately, Jiu-Jitsu. He is married to Sheikha Khawla bint Ahmed bin Khalifa Al Suwaidi, a poet and master calligrapher with whom he shares a daughter. Let's delve into the life of the man who is bankrolling billions of dollars in deals, is brother and confidante to the ruler of Abu Dhabi, and the de facto business chief of the wealthy Al Nahyan family-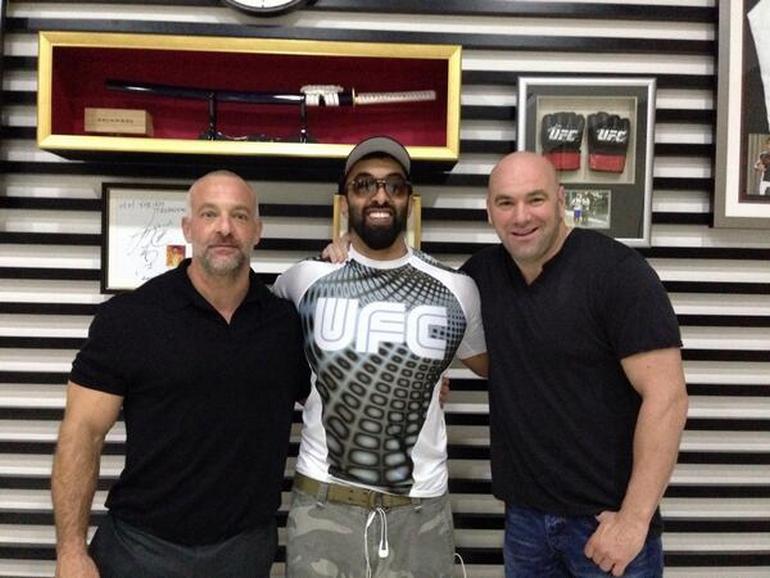 Tahnoon, the Godfather of Jiu-Jitsu in Abu Dhabi-
Royal family members are often linked to extravagant purchases, such as buying expensive art, traveling in private jets, and residing in kingly palaces. In some cases, they are known for their larger-than-life ambitions, as is the case with Mohammed bin Salman of Saudi Arabia. Sheikh Tahnoon is one of the few royal family members who made a mark owing to his passion. His passion led to making Jiu-jitsu the country's national sport, practiced in hundreds of schools.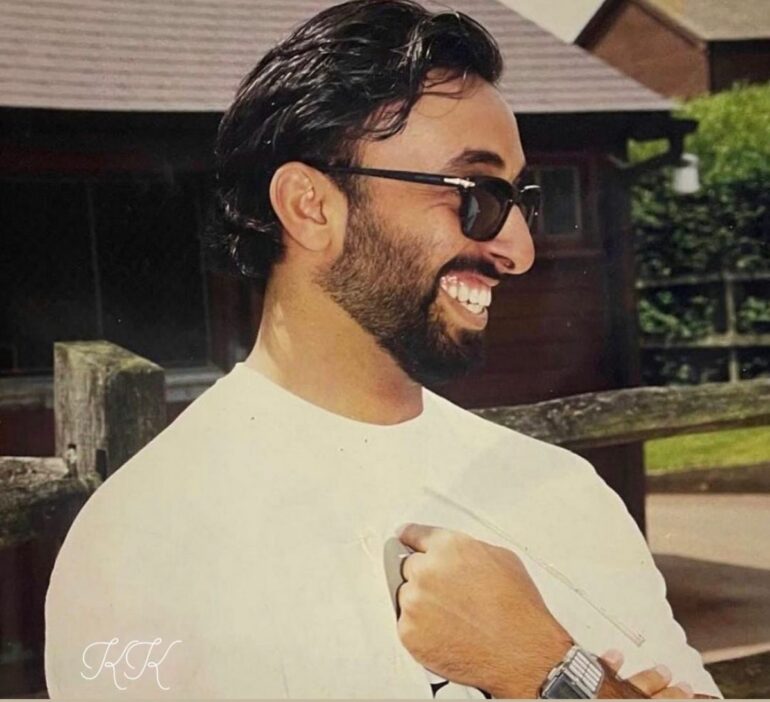 The journey of this BJJ black belt began in 1993 after watching the first U.F.C. An unshakeable passion was ignited for MMA in Sheikh Tahnoon, who enrolled in Gracie Barra San Diego and met the then-instructor, Nelson Monteiro. After rigorous training, Sheikh Tahnoon returned to Abu Dhabi in 1998 as a skilled Jiu-Jitsu practitioner, but it did not end there.

Sheikh Timprinted Jiu-Jitsu in the DNA of Abu Dhabi-
To bolster the development of disciplined sports and martial arts in the UAE, Sheikh Tahnoon established the Abu Dhabi Combat Club (ADCC). This royal sports enthusiast integrated martial arts into the UAE's educational curriculum and national consciousness. ADCC, known for hiring top professional fighters, has become a symbol of MMA learning and training in the Arab World. "Abu Dhabi is one of the worldwide capitals of jiu-jitsu," observed Yasmin Sewgobind, a Brazilian jiu-jitsu teacher and black belt awardee now residing in Abu Dhabi. She added, "Jiu-jitsu was my primary reason for moving to the UAE."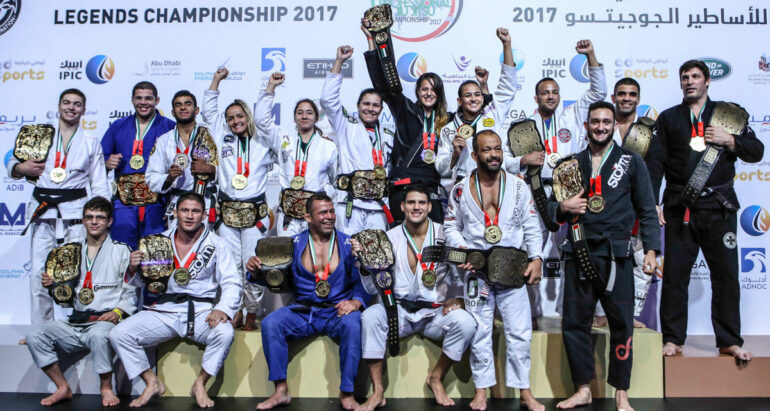 Abdul Munam Al Hashimi, Chairman of the UAE Jiu-Jitsu Federation, noted, "Jiu-jitsu is part of the curriculum in more than 100 schools, and there are over 15 official jiu-jitsu centers under the UAEJJF's supervision. We are also in the process of building seven new jiu-jitsu centers across the UAE."

Al Hashimi emphasized the sport's unique stature in the UAE, where "billboards advertising jiu-jitsu" line the roadways, and specific tournaments are broadcast on national television. The ADCC World Championships held biennially at various international locations, offer prize money that is unparalleled in other jiu-jitsu tournaments.

The rise of jiu-jitsu in Abu Dhabi is largely attributed to Sheikh Tahnoon, who has played a pivotal role in internationalizing the sport through sponsorship visas and establishing it as a national sport. According to The Guardian, over six hundred Brazilian coaches are teaching the martial art in many UAE schools and clubs. In 2008, it was introduced as a compulsory subject in the Abu Dhabi public school curriculum, and by 2016, 130 Schools were teaching jiu-jitsu, with over 76,000 students taking part. Kid Peligro, a writer specializing in the BJJ world, remarked about Sheikh Tahnoon, "That was his master plan: to elevate the sport to such prominence that it would be included in the Olympics."

Without Sheikh Tahnoon's resources and determination, Brazilian jiu-jitsu might have remained relatively unknown in the Emirates. It seems only a matter of time before the Sheikh from Abu Dhabi propels the sport into the Olympics. To date, Sheikh Tahnoon continues to train with the best Jiu-Jitsu champions, flying them in for private sessions in his dojo. His efforts have established Abu Dhabi as the host of some of jiu-jitsu's most prestigious events and the only Arab nation to host a UFC event.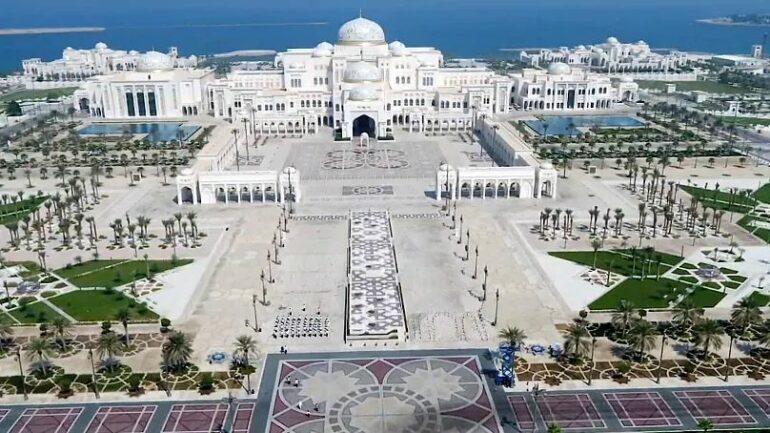 Qaṣr Al-Waṭan, the presidential palace of the United Arab Emirates, is his home-
When you're part of one of the world's most affluent monarchies, you either reside in the $490 million home known as the National Palace, which ranks among the world's top 20 landmarks of art and culture, or something rivaling it. The family home, Qasr Al-Watan is a sprawling palace with a façade made of white granite and limestone, spread across 380,000 square meters.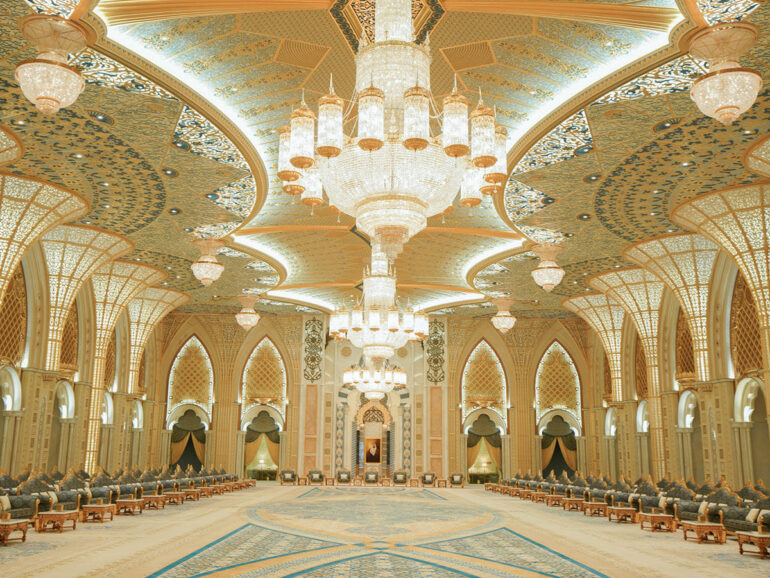 Sheikh Tahnoon's brother, Sheikh Khalifa, was the Emir of Abu Dhabi and President of the United Arab Emirates who resided in the palace. Paying homage to the family's wealth is a majestic 350,000-piece crystal chandelier, in addition to a plethora of arts and artifacts of cultural, religious, and political significance found in the Eastern wing of the palace. The presidential palace or Qasr Al Watan is only one of several palaces owned by the Abu Dhabi royal family worldwide, which also includes the Chateau de Baillon, north of Paris.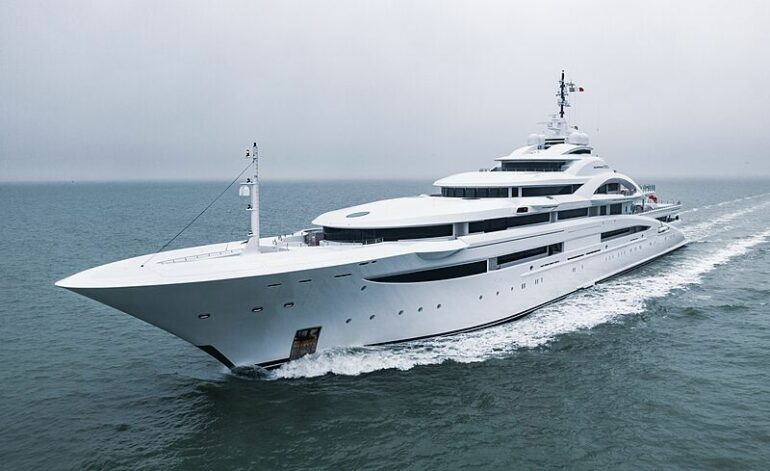 The Black Belt billionaire Sheikh owns the $250 million 'Maryah superyacht-
This prominent Al-Nahyan family member bought the Russian research vessel constructed in Poland in the 1990s and had it entirely rebuilt and re-launched by Elefsis Shipyards in Greece in 2014 as a floating mansion. The majestic Maryah motoryacht can accommodate a whopping 54 guests in over 27 rooms.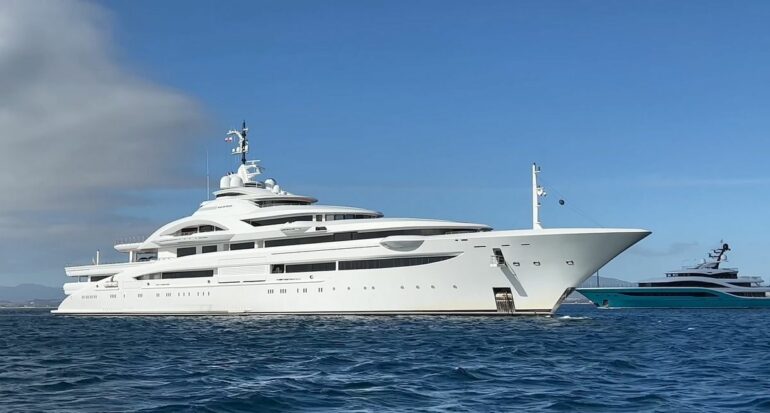 It is maintained by a dedicated crew of 60 who rest in 30 cabins. The 410-footer boasts a colossal nightclub, a fully equipped spa, a business center, a computer room, a games room, a gym, a private dining room, a sushi bar, and a full cinema to cater to the royals and their VIP guests.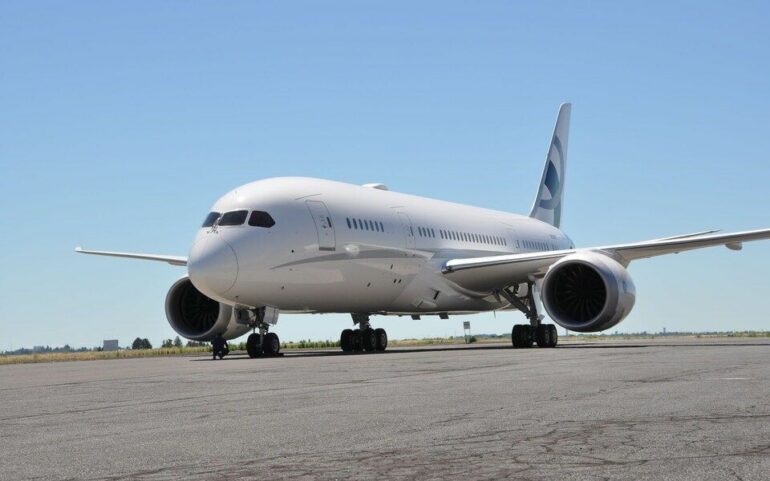 He owns a private Boeing 787 Dreamliner-
Flying business is for lesser mortals, not for the royal managing an incredibly affluent wealth fund. His ride, a Boeing 787 Dreamliner, befits his stature with heated floors, a master bedroom, and a full shower, among several other amenities. Even to charter, this beast of the skies costs no less than $75,000 an hour. Russian oligarch Roman Abramovich owned a $300 million Boeing 787 Dreamliner, and while Sheikh Tahnoon's jet is shrouded in secrecy, it is undoubtedly equally or even more opulent.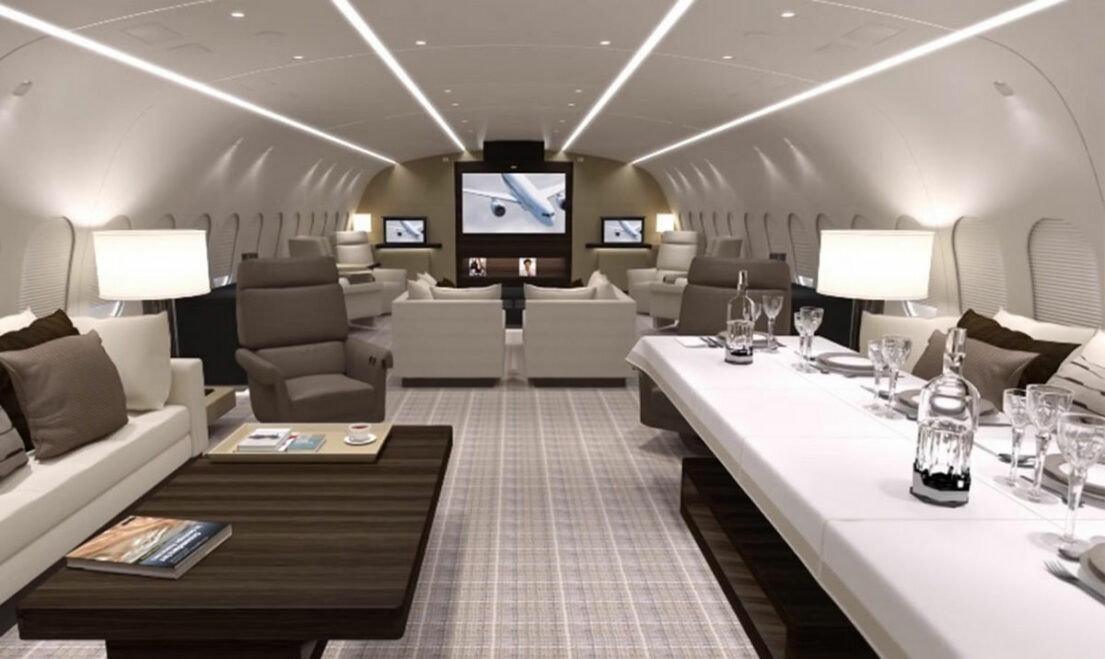 The aircraft that ordinarily seats around 248 passengers is customized to accommodate 50. The comfortable suites are equipped with a California king-size bed and ensuite bathroom, a walk-in closet with a safe, art-filled lounge, a dining room, a gourmet kitchen galley, and meeting rooms.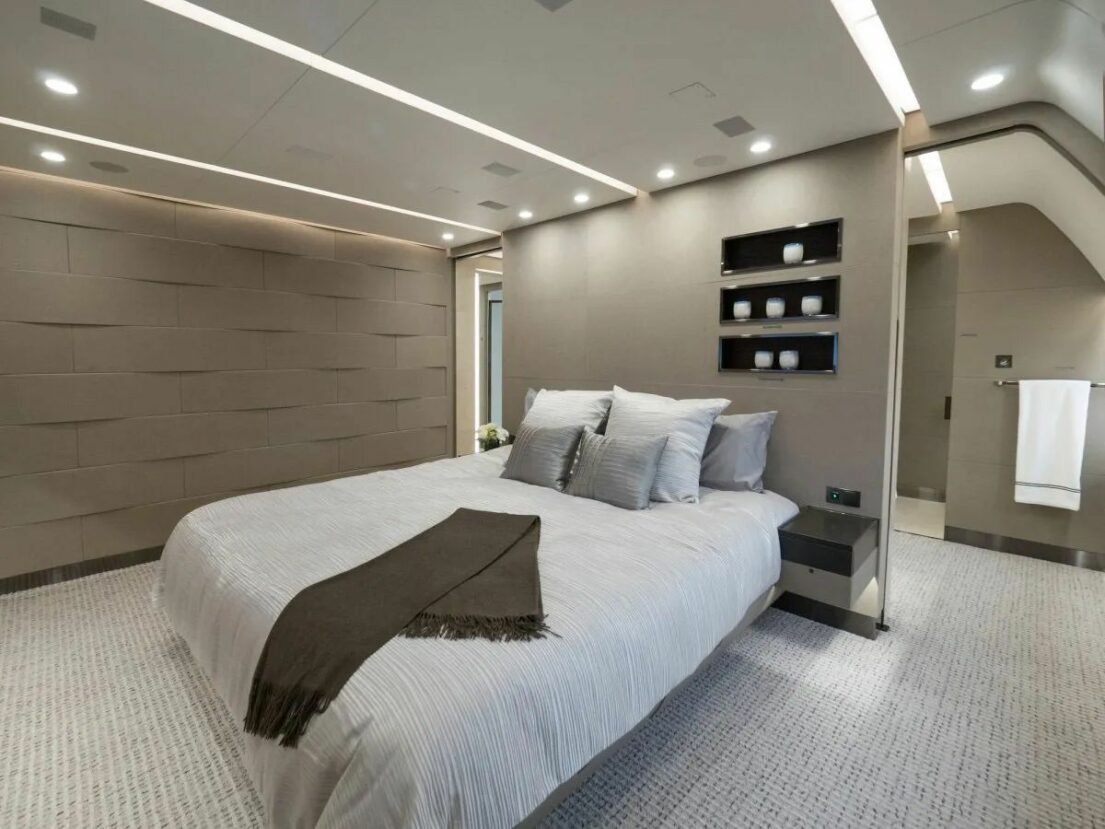 According to the Daily Mail, the Boeing 787 Dreamliner's en-suite bathroom is spread across 2,300 square feet of space, giving us a fair idea of the lavishness that lies beyond. In the case of most Middle Eastern royals, the aircraft always feature a prayer room with a majlis, and Sheikh Tahnoon's should be no different.
Note – As of writing this article, according to NYSE data, the market capitalization of Amazon was $1.48 trillion.