Abu Dhabi's House of Nahyan equals Qatar's Al-Thani and Saudi Arabia's Al Saud clans in setting unprecedented standards of wealth. Al Nahyan family controls multiple sovereign wealth funds, including the Abu Dhabi Investment Authority and Mubadala Investment Company, which have an estimated $1 trillion worth of assets. The family may own 6% of oil reserves around the globe, but they also make intelligent investments in everything from Rihanna's lingerie line to Elon Musk's SpaceX. They are believed to be a family worth at least $300 billion.



The sons of the founder of the United Arab Emirates, Sheikh Zayed bin Sultan Al Nahyan are now effectively in charge of large swathes of a family fortune with Mohammed bin Zayed Al Nahyan, MBZ, as president of the United Arab Emirates and the ruler of Abu Dhabi. Let's explore what realities such tremendous wealth creates other than getting the world's tallest building, the Burj Khalifa, named after you (in honor of Sheikh Khalifa ibn Zayed Al Nahyan)-

An ample palace and properties galore-
Qaṣr Al-Waṭan is the presidential palace of the United Arab Emirates, located in Abu Dhabi. The $490 million National Palace ranks among the world's top 20 landmarks of art and culture and boasts a façade made of white granite and limestone.

It has been open to the public since 2019. The palace spread across 380,000 square meter houses a 350,000-piece crystal chandelier being its most striking element.

The palace's east wing includes a library with more than 50,000 books on the country's cultural, social, and political history. Sheikh Khalifa's real estate portfolio extends to foreign shores worth nearly $7 billion, spanning London's most expensive neighborhoods. Secretly titled the landlord of London, some say his British property empire surpasses the Duke of Westminster, the 29-year-old billionaire aristocrat who owns swathes of the city.

From Berkeley Square in Mayfair and the 95 buildings around it, Time Life building on New Bond Street, and high-end residential sites in Knightsbridge, Westminster, and Kensington are among his widespread collection. According to one document, by 2015, the Al-Nahyan Empire was just behind the crown estate in the value of its London assets and ahead of the collective value of the Grosvenor Estates' London properties. The family owns a dozen palaces worldwide, including Chateau de Baillon north of Paris.

Not only on land, but these kings have palaces in the air too-
The billionaire family's Presidential fleet includes eight impressive aircraft, including the mighty Airbus A320-200 and three Boeing 787-9. MBZ's personal collection boasts a $450 million Boeing 747 and a $180 million Boeing 787 that can house the entire royal family in utmost luxury.

While details of the interior design and specific features of his private plane are not publicly disclosed, it is common for aircrafts of this scale to boast amenities such as several cabins, spacious seating areas, meeting rooms, entertainment systems, and sometimes even luxury bathrooms or spas.

Some chart-topping, heart-stopping superyachts-
Among the trophy assets of the affluent House of Al Nahyan are luxury vessels dominating the high seas as the world's best. Azzam, Blue, and Topaz, now known as A+, all have two things in common- they all feature in the top 10 largest yachts in the world and belong to members of the Abu Dhabi royal family.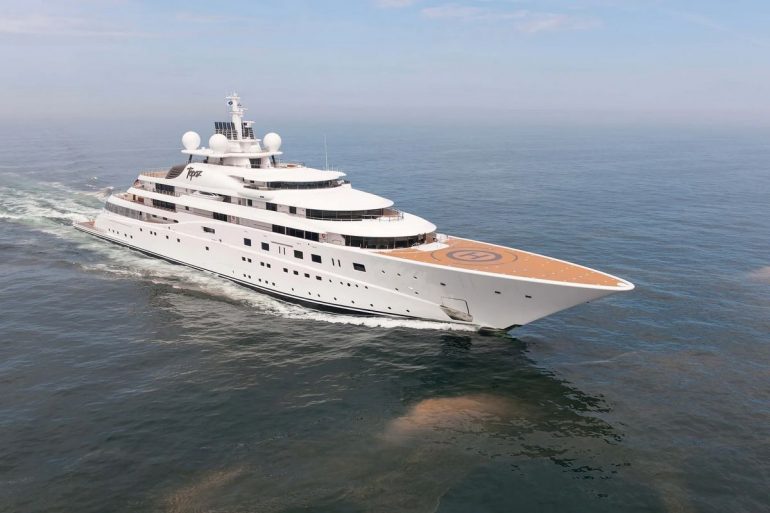 Costing $500 million Azzam, the world's largest superyacht, was built for Sheikh Khalifa bin Zayed Al-Nahyan. The 590-footer houses more than 100 people onboard. The goliath boasts a golf-training room, more mother-of-pearl than one could imagine, and an army of 4000 people to build.

The $600 million, 525 feet long Lurssen A+, owned by Sheikh Mansour, is the fourth largest yacht in the world. The billionaire also owns $450 million A+, formerly known as Topaz that Leonardo Di Caprio borrowed twice. 483 feet long, A+ has fabulous amenities like a dance floor, beach club, a well-equipped gym, and a wellness center with a spa, Jacuzzi, steam room, and beauty salon.

They built a Louvre museum outside Paris
Middle Eastern monarchs have made quite an impression on the Western art world. It wouldn't be wrong to say Sheikh Mohamed bin Zayed Al Nahyan transformed Abu Dhabi into an incredible cultural hub. In addition to building the Saadiyat Cultural District, a museum that houses more than 620 works of art.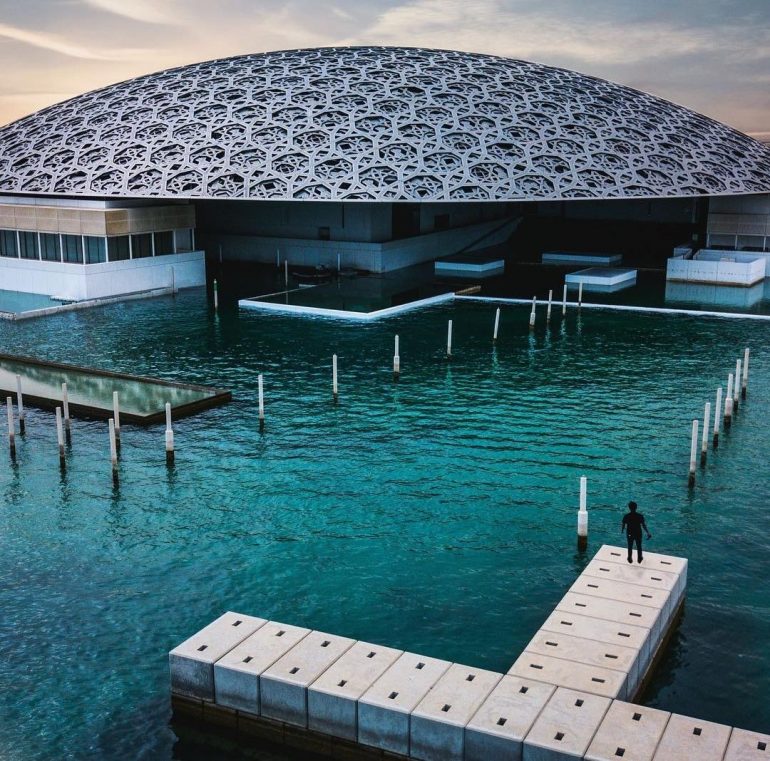 Then there is the iconic Louvre Abu Dhabi, the largest art museum in the Arabian peninsula, and the only other one in the world, outside of Paris. The museum contains a sculpture of a Bactrian princess dating from the third millennium B.C., paintings like the Breton Boys Wrestling (1888) by Paul Gauguin and The Subjugated Reader (1928) by René Magritte and Leonardo da Vinci's La Belle Ferronnièr (worth $1.5 million).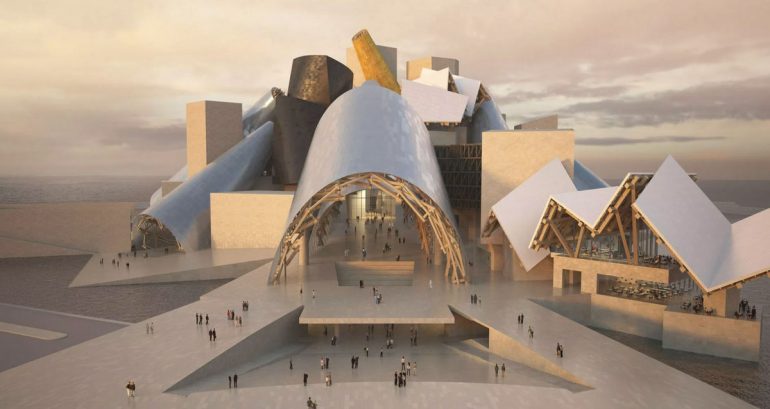 The art world's future looks exceedingly promising in the largest of the Guggenheim museums finding a permanent home in the Saadiyat Island cultural district. When the Frank Gehry-designed museum finally opens its doors, it will be the Guggenheim's largest location, at 320,000 square feet. It is expected to be completed in 2025.

Investments in sports, finance, and everything in between-
Sheikh Mansour bin Zayed Al Nahyan owns the Abu Dhabi United Group for Development and Investment (ADUG). The Deputy Prime Minister of the United Arab Emirates took over Manchester City Football Club from the former Prime Minister of Thailand, Thaksin Shinawatra. ADUG has a whopping 81% majority ownership of City Football Group, which controls Manchester City F.C., Mumbai City FC, Melbourne City F.C., and New York City F.C.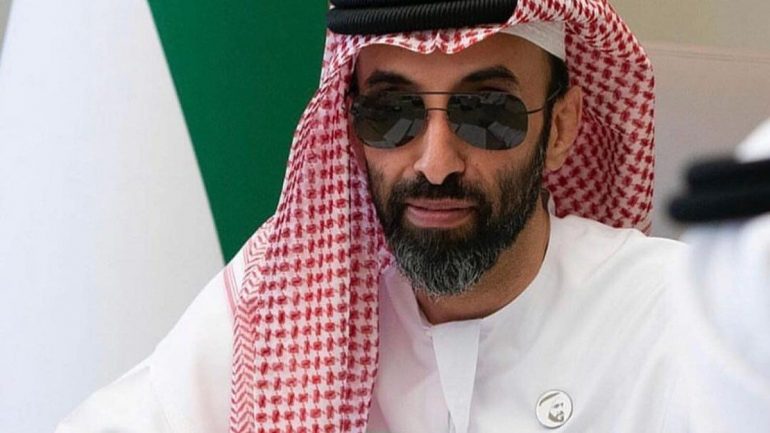 Sheikh Tahnoon bin Zayed Al Nahyan is recognized as a key player in growing the business empire. The Royal Group owns a swarm of companies with 27,000 employees in finance, food, space, fashion, and robotics. The family now has assets worth nearly $300 billion and is considered the richest of the seven emirates.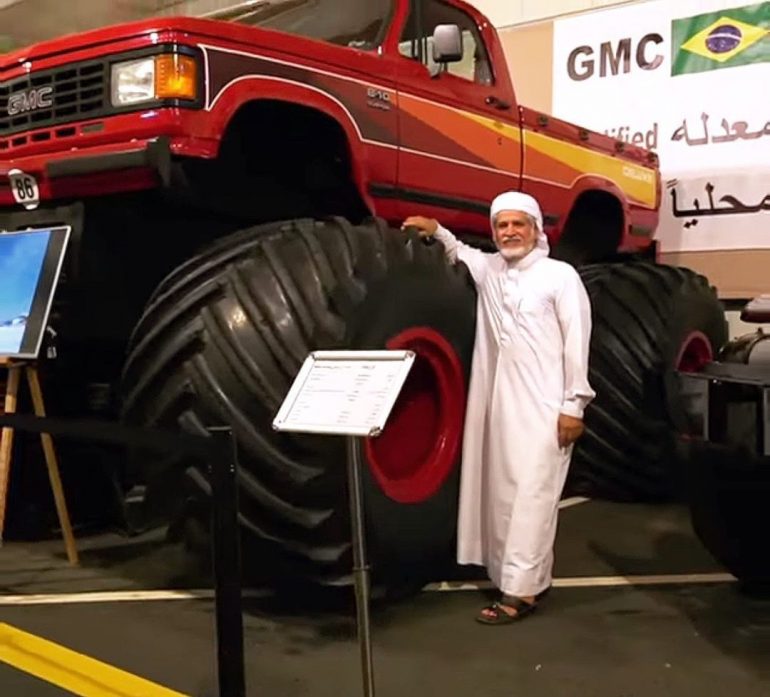 Their car collection is so huge they have their own museum
The Al Nahyan dynasty is one of the wealthiest globally, which entails humongous homes, palatial holiday villas, and a seemingly unending fleet of cars. Sheikh Hamad bin Hamdan al Nahyan alone owns over 700 cars- all oversized, outlandish, and OTT. When you are a man worth $20 billion and have an obsession, there is clearly no stopping you.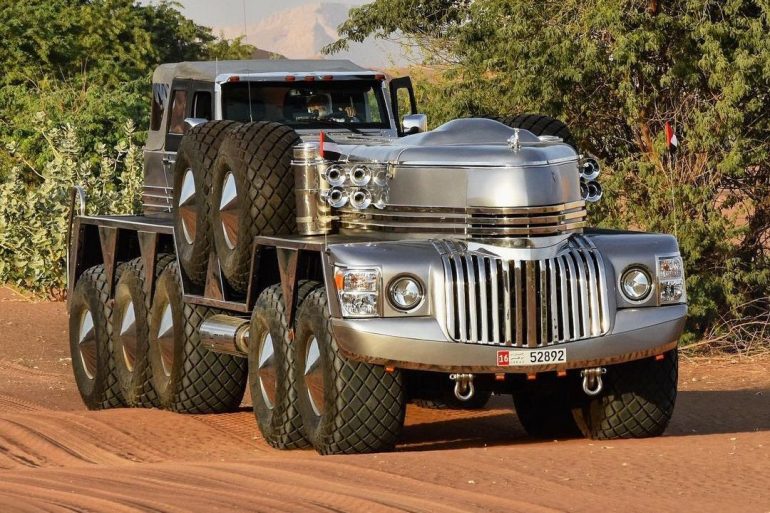 He has everything from an unimaginable 10-wheeled, 24-tonne SUV to a 21 feet tall Willis jeep to several rainbow-hued American classics and Mercedes-Benz cars. His seemingly endless car collection is split across four museums across the UAE and Morocco, namely the pyramid-shaped Emirates National Auto Museum. These parcels house 718 vehicles and have won the royal Guinness Record for the most extensive collection of 4×4 vehicles.

Another prominent Emirati royal, 52-year-old Man City owner Sheikh Mansour has a $22 billion fortune and stakes in Ferrari and Daimler AG. Not nearly as extravagant as the Rainbow Sheikh, his classy luxury car collection comprises five Bugatti Veyrons, a Ferrari 599XX, McLaren MC12, Ferrari F40, Mercedes-Benz CLK GTR, and a Lamborghini Reventón.
Note – As of writing this article as per Forbes the networth of Bill Gates and Jeff Bezos is $115 billion and $146 billion respectively. The size of The Pentagon is 138,000 square meters.