The House of Saud has been the ruling dynasty of Saudi Arabia since the country's establishment in 1932. Over time, the Saudi royal family has verified itself as one of the world's wealthiest and most powerful families. Their vast, never-ending wealth resources are made conspicuous owing to their luxurious lifestyle. As expected from royals, they travel donning the priciest labels with large entourages and stay in high-end hotels. If there ever could be a perfect picture of immense wealth and power, it would star a Saudi royal muse. Let's take a closer look at the benefits of being incredibly rich-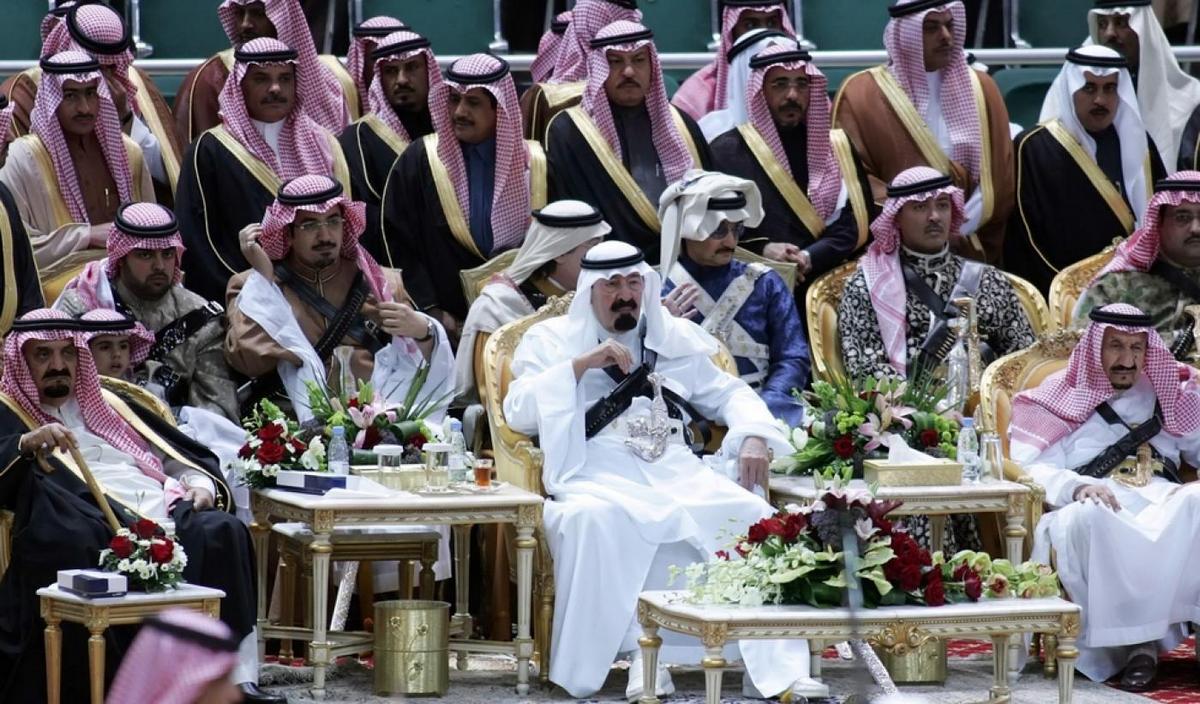 A clan wealthier than the wealthiest
The House of Saud comprises 15,000 people. What's noteworthy is only 2000 possess a majority of the wealth, which is estimated to be around $1.4 trillion, and even fewer play active roles in politics and government. To put things in perspective, the House of Saud is a whopping sixteen times richer than the British royal family, worth $88 billion.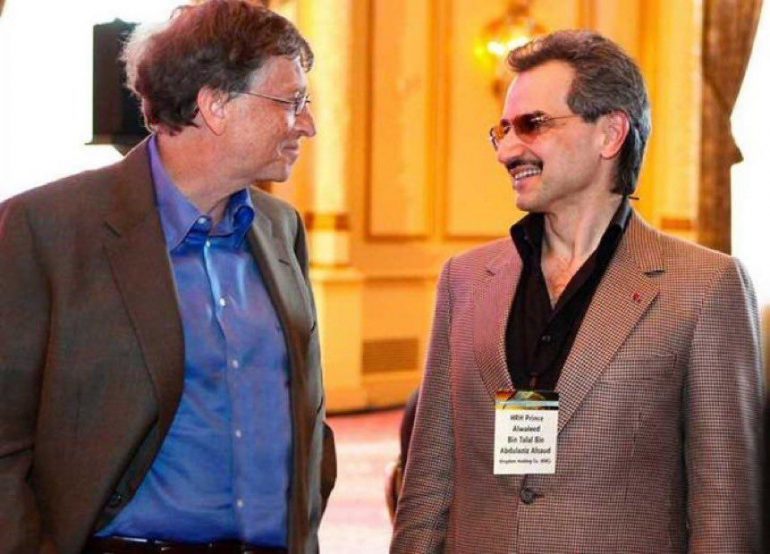 The wealthiest member of the family is currently Alwaleed bin Talal Al Saud, with an estimated net worth of nearly $20 billion. The king of Saudi Arabia, Salman bin Abdulaziz Al Saud, and the Crown Prince, Mohammed bin Salman, are extraordinarily wealthy though their net worth are not disclosed. Many speculate the de facto ruler MBS may be worth an estimated $25 billion.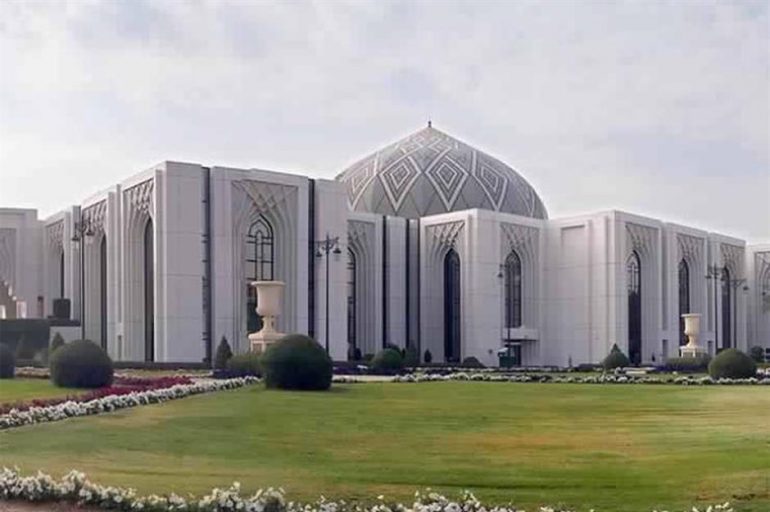 Decadent palaces, Chateaus, and mansions around the world-
The magnificent Al Yamamah Palace serves as the official residence and office of the King of Saudi Arabia. But the affluent House of Saud has several noteworthy homes around the world. The Al Yamamah Palace was built in 1983 in Riyadh, spanning 4 million square feet. It is made in the local Najdi style and comprises Italian marble floors and intricately carved ceiling and wall panels.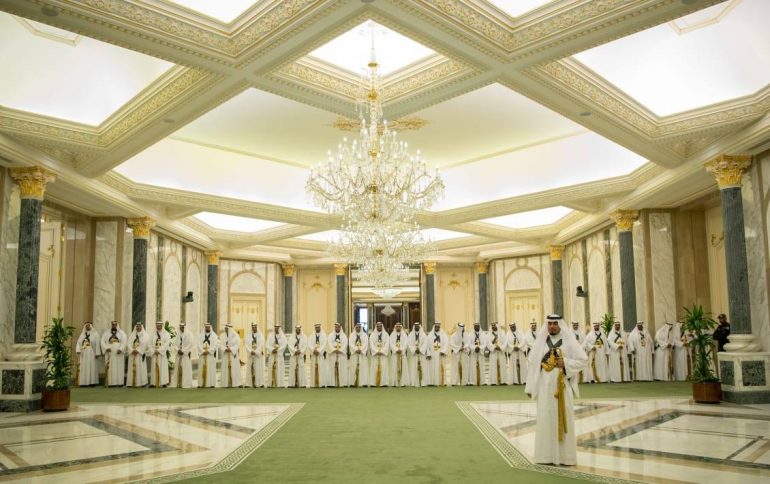 The palace has a whopping 1,000 rooms and unmatched amenities like a movie theater, a mosque, a bowling alley, and multiple swimming pools.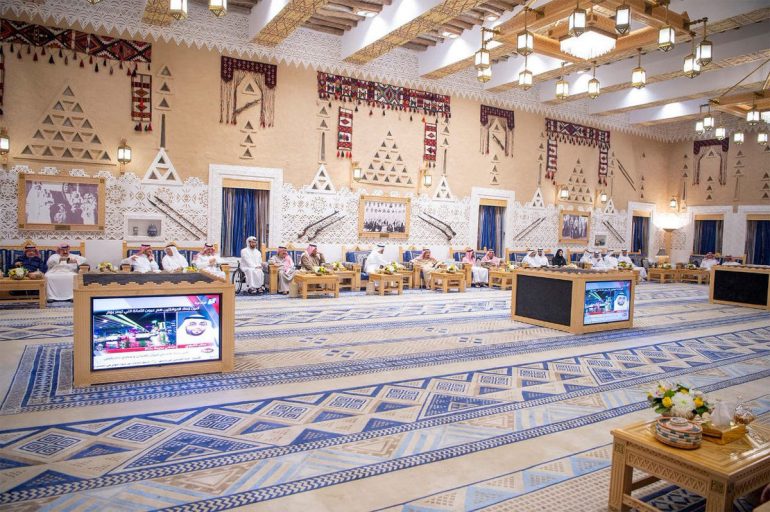 The King owns another palace on the outskirts of Riyadh called the Al-Awja Palace. Historian Rashid bin Mohammed bin Asaker said, "The Palace of al-Awja is a retreat place for King Salman where he receives a number of presidents and kings, and it was built according to Saudi's Najd distinctive architecture." The Erga Palace in central Riyadh is another ostentatious gem hosting meetings with courtiers, entertaining Saudi VIPs, and being a venue for government functions, state receptions, and cultural festivals.

It was visited by former US President Obama and his entourage. The Saudi King went all out, treating the foreign officials to lobster, lamb, jeweled rice, and more. According to CBS News, reporters also spotted gold-plated Kleenex dispensers alongside gold chairs.

Expensive artworks rivaling their Qatari counterparts-
From traditional Islamic art to world-renowned contemporary artwork, the family is enthusiastic about art (much like Qatari royals). Saudi royals love art and left no stone unturned to acquire the world's most expensive painting and make a gallery honoring it. Crown prince MBS got into a bidding war with Qatari rivals to whisk the legendary $450 million Leonardo Da Vinci's Salvator Mundi painting from under their noses.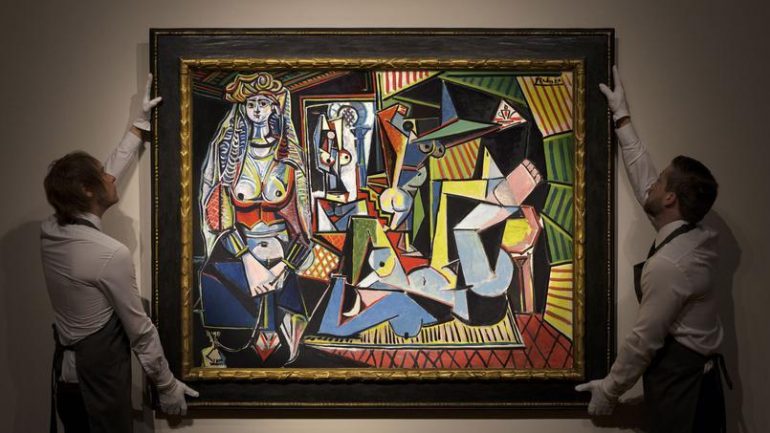 Another impressive artwork in their possession is "Les Femmes d'Alger" by Pablo Picasso, bought for $160 million in 2015. Regal family members have also exhibited an innate interest in contemporary art from around the world. They have acquired works by artists such as Jeff Koons, Damien Hirst, and Takashi Murakami, among others.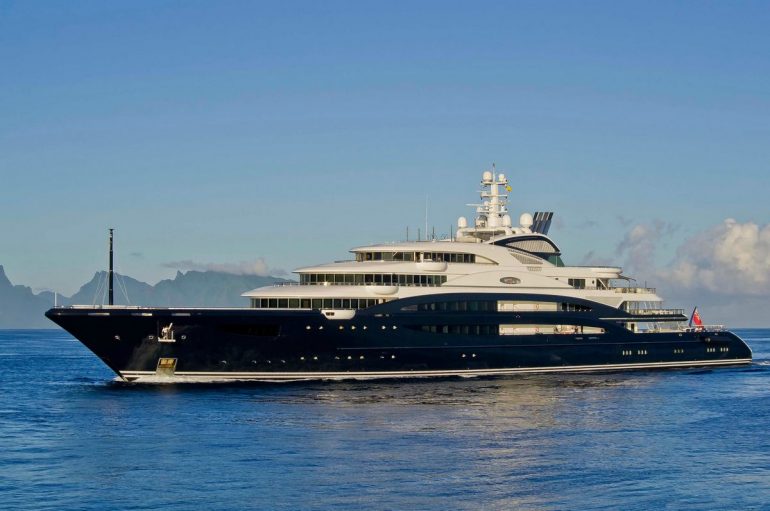 Luxury yachts for tropical trips in the lap of luxury-
Beyond palaces, properties, and privately-owned paintings, the wealth of the secretive super-rich clan is estimated by publicly glimpsed assets. The stationary palaces of the Saudi royals undoubtedly put the grand in grandeur. Nonetheless, their floating palaces are a sight to behold! Prince Mohammed bin Salman's $400 million superyacht Serene, built by Italy's Fincantieri yard, once featured among the world's three biggest yachts.

The 439-footer features a giant internal seawater pool, two helipads, a snow room, children's playrooms, and an exciting underwater viewing room. Mohammed bin Salman has safely kept his pricey $450 million Salvator Mundi in the spectacular Serene luxury yacht.

The Prince Abdulaziz yacht, at 482 feet, was one of the largest yachts built in the twentieth-first century. The massive 61 feet beam allowed the goliath to sleep 64 guests in 32 staterooms and accommodated a crew of 65. $100 million Prince Abdulaziz motoryacht boasted luxe amenities like a well-equipped gym, sauna, beauty salon, cinema, and swimming pool. Owned by King Abdullah, part of his inheritance from King Fahad, the vessel allegedly carries surface-to-air missiles and underwater surveillance systems.

Princely private jets-
The family owns a fleet of private jets flaunting some of the most luxurious and advanced aircraft for their travel needs. What certainly stood out in the fleet was the massive Boeing 747-400. The largest commercial plane in the world was transformed into a mini-mansion of the skies, complete with luxurious furnishings, including plush seats, fine carpets, and exquisite artwork to meet regal needs.

The plane also features a spacious lounge area, several bedrooms, and multiple bathrooms with gold-plated fixtures. While the renovations possibly cost 50 million dollars, this ultra-luxurious Boeing 747 was scrapped after mere 16 flights. Crown Prince Sultan bin Abdulaziz Al-Saud, died months before it was meant to be delivered, and the star of the skies sat abandoned for almost a decade.

If you think this episode is amusing, the next one will amaze you. A member of the Saudi royal family once purchased individual seats for each of his 80 falcons. Yes, that means practically booking the entire United Arab Emirates flight for the love of falconry, a popular sport for the Middle East elite.

Cars, wrapped in gold and opulence-
When you're rich like the Saudi royal family, your love for gold cannot be contained. It is witnessed everywhere, from palaces, plates, paintings, and even supercars. Saudi billionaire Turki Bin Abdullah owns a fleet of cars worth $22 million. His fleet includes masterpieces like the Rolls-Royce Phantom Coupe, Mercedes jeep, Lamborghini Aventador SuperVeloce, and Bentley. The icing on the cake is car-crazy Arab gold-plates his supercars that would be considered flashy even in their original avatars. The showy sheik has been spotted zipping around the streets of London in his $1.2 million gold-plated Lamborghini Aventador SV.

Investments galore to make the rich even richer-
The sovereign wealth fund of Saudi Arabia, called the Public Investment Fund (PIF), boasts assets worth a mind boggling $620 billion. Crown Prince Mohammed bin Salman controls the fund. It backs his insanely ambitious projects like Neom City, the Red Sea Project, the hollow cubed skyscraper, Mukaab, the Diriyah Project, etc. The PIF boasts a 5% stake in Uber for $3.5 billion and minority stakes in Boeing, Facebook, and Citigroup. In 2020, PIF purchased a 2.32% stake valued at $1.5 billion in India's Jio Platforms.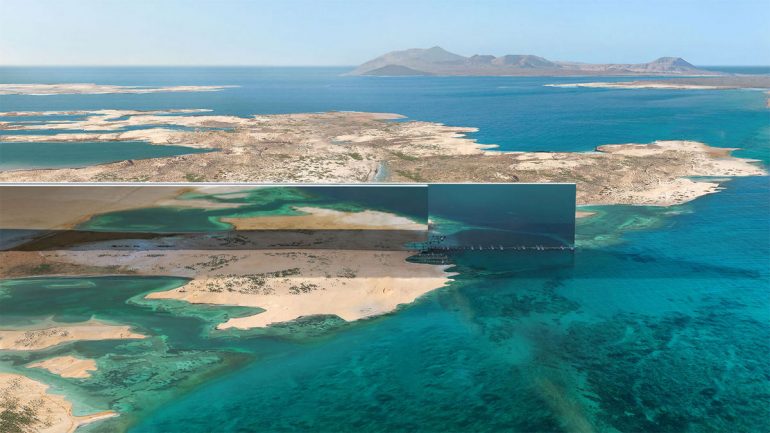 With the backing of the Saudi Public Investment Fund, the Crown Prince completed a takeover of English football club Newcastle United in a deal valued at nearly $408 million. MBS was accused of sportswashing for summoning British Prime Minister Boris Johnson to intercede so the Premier League would approve PIF's takeover of Newcastle. Ultimately, the prince got what he wanted, as they usually do.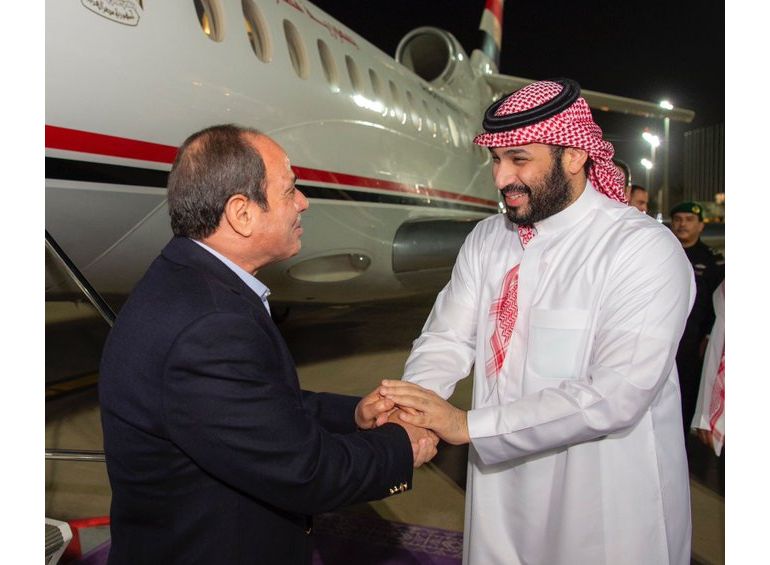 Ultra-rich, aspiring, and visionary Crown prince Mohammed Bin Salman of Saudi Arabia-
King Salman of Saudi Arabia gave the country's leadership to his 37-year-old son and heir, Crown Prince Mohammed Bin Salman. He was aptly dubbed the de facto ruler of Saudi Arabia before he was appointed prime minister in 2022. The visionary has exhibited path breaking plans to turn Saudi Arabia into one of the world's most advanced and innovative destinations. The royal certainly doesn't believe in doing anything that doesn't make headlines, from enterprising projects to his ultra-luxe lifestyle; nothing is understated. His maximalist approach has fixed the world's gaze on Saudi Arabia and its royals. It wouldn't be surprising to witness billionaires fall short compared to the Saudi prince's prodigal lifestyle.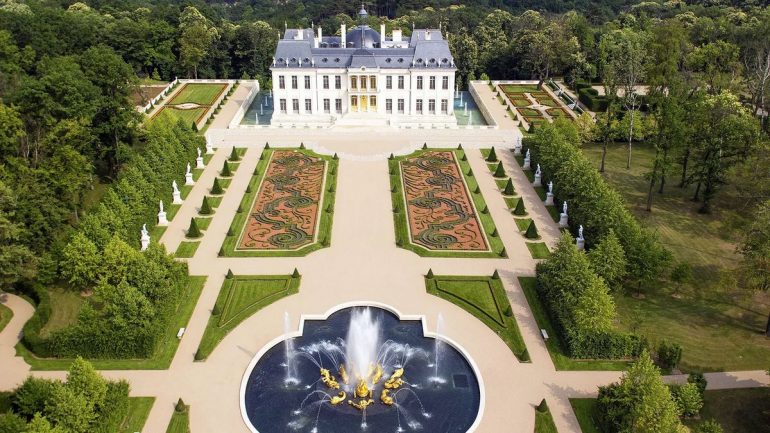 The 1985-born young leader unwinds in a sprawling $300 million French chateau. The Chateau Louis XIV in Louveciennes outside Paris is among the world's most expensive homes.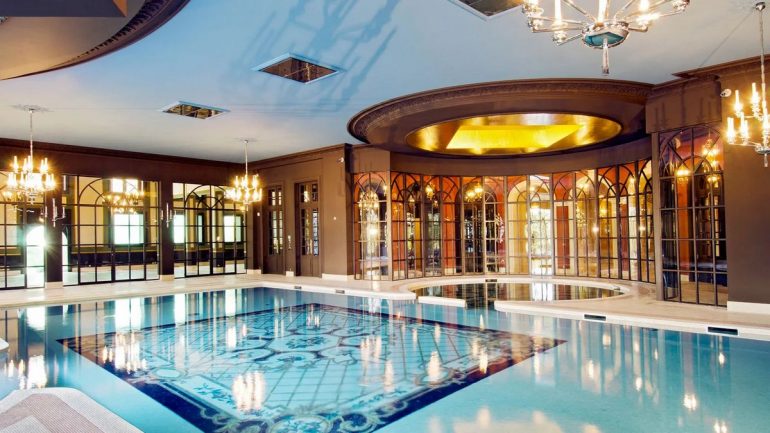 The beautiful castle sits on a 57-acre area comprising ten bedrooms, an underwater meditation room, a private cinema, a squash court, two ballrooms, and a nightclub, befitting his elephantine rank.

Unbelievably unrestrained holidays for the silk-stocking Saudis-
When he is not rejuvenating in the Chateau Louis XIV or his $400 million Serene yacht, the regal heir MBS enjoys month-long vacations in exotic locales for multi-million dollars. The crown prince once splurged $100 million on a four-week holiday in Morocco. An army of 1000 staff members accompanied him to his favorite holiday spot, Tangier.

In 2015, MBS made an entire archipelago in Male, Maldives, his party venue, assembling over 100 exotic dancers and performers from around the globe to Velaa, a private island in the Maldives. It is one of the most well-known, well-appointed, and exclusive destinations. The 29-year-old Saudi crown prince splurged $50 million on unlimited revelry in the company of a dozen Saudi companions who indulged in every luxury offered. They enjoyed it all, from artificial snow on the pristine beaches and lavish villas complete with private decks, swimming pools, and butlers.

Saudi Arabia's King Salman also arrived for a three-week break in picturesque Southern France with a party of 1000. He lived in Chateau de l'Horizon, outfitted with a majestic throne on the balcony so the King could enjoy pristine views.
Note – As of writing, according to Forbes Bill Gates and Elon Musk are worth $109 billion and $187 billion respectively.