Phoebe Gates, Bill and Melinda Gates's youngest daughter and doting sister of Jennifer and Rory, took to Instagram to shower her oldest sibling with love. While the siblings are all close, it doesn't take a genius to guess the sisters share a powerful bond. Phoebe posted on Instagram, 'Happy Valentine's Day to the couple I look up to in a million ways. Celebrating your love this year was the greatest privilege of my life.' Jennifer was quick to respond with an equally love-filled reply; Jennifer Gates commented,' Crying! we love you endlessly, Phoeb!!!'



The youngest Gates' kid shared a few pictures from Jennifer's wedding in October 2021. One image showed Jennifer flanked by pretty bridesmaids, another with husband Nayel Nasser, and the cutest image featured the Gates' siblings acting queasy witnessing the newlywed's PDA.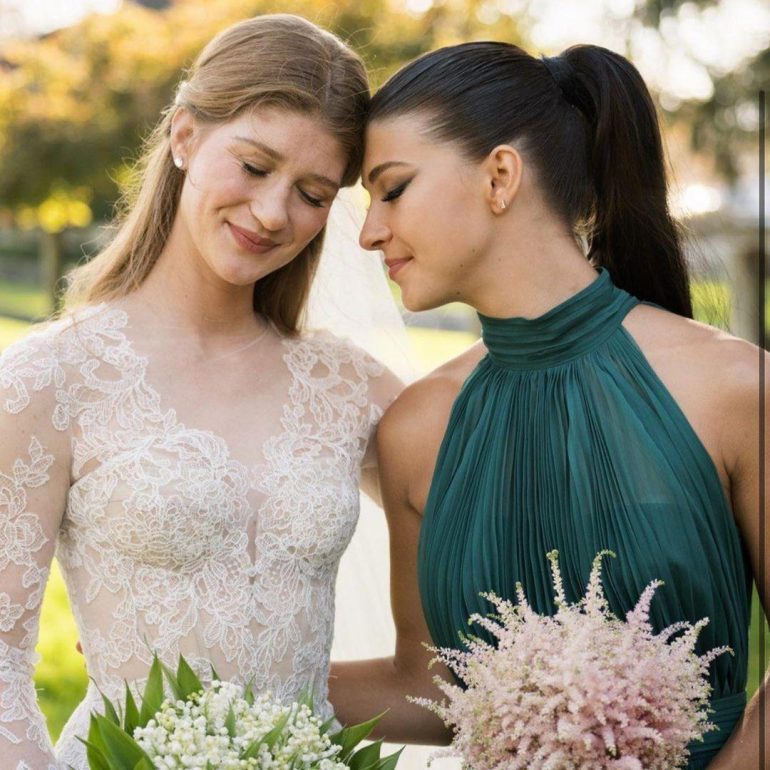 The most heartfelt of them all is the two sisters sharing a moment and reflecting on the happy occasion that Jennifer Gates described as an 'otherworldly fairytale.' Jennifer Gates also posted a Valentine's Day post for her husband, and she wrote, 'Forever valentine' to celebrate their first V-day as a married couple.

Accomplished equestrian Nayel Nassar also celebrated his first Valentine's Day with his wife Jennifer by taking to Instagram and expressing his euphoria. He posted, 'Happy Valentine's Day to my one and only! I couldn't be happier being your husband

@jenniferkgates.' While the younger lot is busy celebrating love and expressing it, the older Gates have also had a change of heart. Melinda French Gates is rethinking the bulk of the $15 billion pledge she made with Bill Gates going to the Bill & Melinda Gates Foundation. Melinda wished to spread the money around to other philanthropic causes instead of pouring it all into the foundation she co-founded with her husband.