The latest to jump on to the Bugatti bandwagon is Travis Scott Kylie Jenner's baby daddy with a cool $5.5 million Bugatti Veyron Chiron Super Sport. You're a celebrity if you got a Chiron; if you got a Chiron, you're indeed a celebrity. The cool wheels arent Scott's first as he treated himself to a $3 million shiny black ride on his 29th birthday. The rapper has kept a low profile since the Astroworld tragedy in November 2021. However, his fans got a dekko at his latest splurge flaunting a dashing dark blue interior.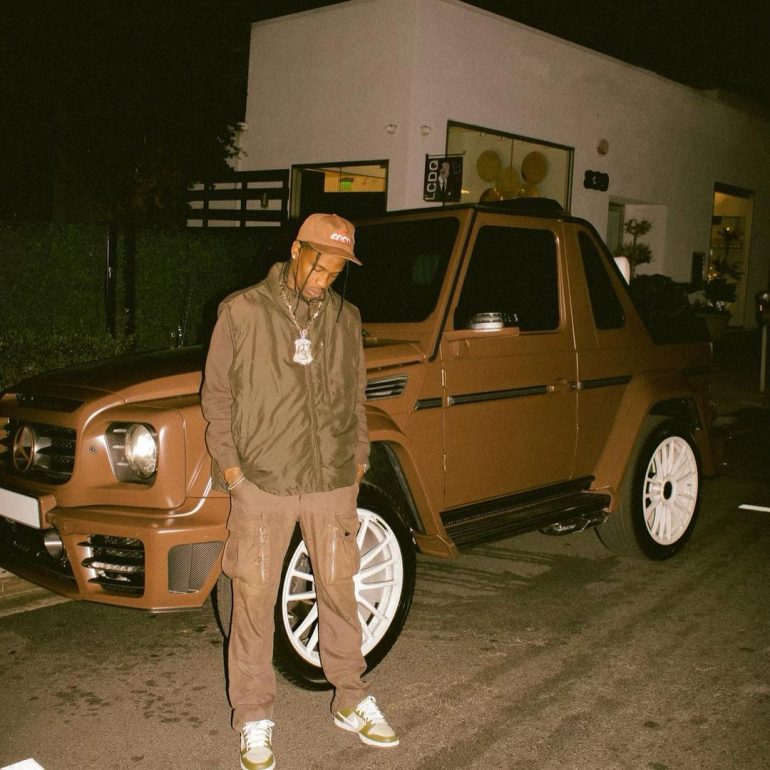 Jacques Bermon Webster II, aka Travis Scott, has one of the most desirable car collections, including a Ferrari Laferrari Aperta worth $3.2 million, a Lamborghini Urus Mansory, Lamborghini Aventador SVJ, a Mercedes-Benz G500 Cabriolet, a Mercedes-Maybach G650, and counting. The singer flaunts a net worth of $65 million, and his Astroworld tour grossed $53.5 million in 2019, the year's top hip-hop road show. However, he is currently embroiled in a $750 million Astroworld lawsuit comprising nearly 400 individually filed cases.

Love for Bugatti Chirons runs deep in the family as back in 2019, makeup mogul Kylie Jenner too got home a stunning $3 million ride–
Kylie Jenner faced backlash over blowing the Bugatti trumpet:
We all love to show our new favorite toy on social media, and Jenner is no different. What differs, however, are the brickbats that come her way. Showing off her brand-new Bugatti Chiron worth a whopping $3 million didnt go down well with some of her fans. Amidst a string of congratulatory messages, one of the comments read – "How can people justify buying more cars then they possibly need when there are people out there who can't eat! Like I get it's your money, and you earn it but HOW do you justify not doing good with it I just don't get it. The money you spent on this you could have fed a village for a year at LEAST."
Another of Kylie's fans dismissed – "Oh yay! Another new car! Meanwhile, there are ppl struggling to make ends meet and feed themselves. I'm happy for her but damn when is enough?" Guess when youre a celebrity, you can't do anything right. Might as well be deemed wrong while driving around a Chiron.