If names like Chanel, Lanvin and Dior remind you of No.5, Happy tote or even Robert Pattinson, then that's great. But what's even greater is the philanthropic undertakings of these glamorous fashion houses. In collaboration with children's charity UNICEF, designers have conceived bespoke dolls inspired by their idea of "Wonderful Paris" for the annual Frimousses de Créateurs event.

The fact that the endeavor is already in its 11th edition bodes well for the charitable goodness of the designer labels. With the participation of 42 designers and 93 pieces, funds will be raised to help vaccinate children in Sudan's Darfur region. And judging from last year's reserve price sitting at over $800, this is going to be some serious donation.
But with serious donation comes serious couture as well. And with altruistic undertones, it takes on a no-holds-barred display of creativity. Proof lies underneath.
Chanel


What could represent Chanel better than Monsieur Lagerfeld's mini Coco Chanel! Which is why, the outspoken designer's doll dons the label's signature suit jacket and skirt combo and channels no one but Madame Chanel herself.
Lanvin


Alber Elbaz's doll is tres chic in the season's statement logo jewelry, paired perfectly with a frou-frou frock, gloves and shopping bags, et al.
Jean Paul Gaultier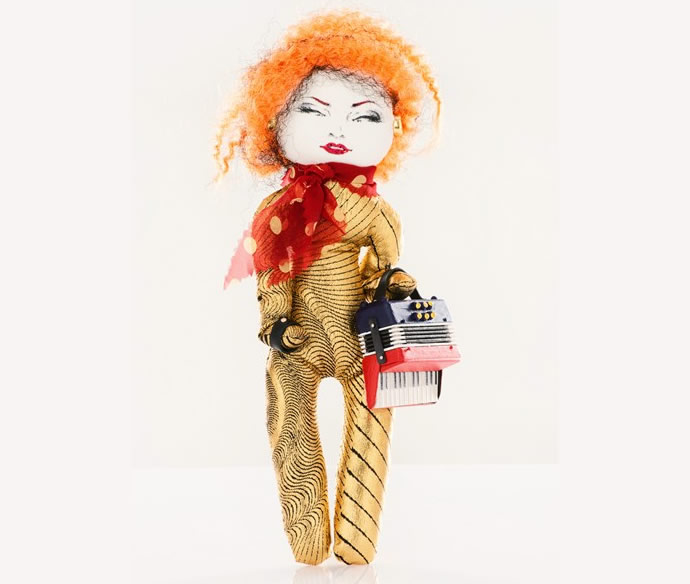 One look at the orange perm, red polka dot scarf and quirky handbag and you know the doll is Gaultier. The figurine does camouflage cool in a fashionable jumpsuit.
Dolce & Gabbana


D&G's miniature marvel with its red lace and bejeweled curios is a stand out piece in all its stuffed splendor. And with shoes to match, nothing more can be asked of its glamorous cutesiness.
Dior


Dior's doll is radiant in not just any shiny fabric but a silk-like ombre-blue complete with a black asymmetric top for added elegance.
Chantal Thomass


The Parisian lingerie designer takes the already tall Eiffel Tower to altogether new levels, with fashion that is. Her Eiffel-inspired design is literally that, the tower decked in stunning pink and black negligee albeit with a touch of sophistication.
The dolls are due to go on display tomorrow until December 1 at the Petit Palais in Paris and will go under the hammer on December 2 at the Four Seasons Hotel Georges V.