After making a splash on the cover of Vogue Japan, Steve Jobs' glamorous daughter Eve is set to be the face of the Louis Vuitton Twist bag for a winter 2022 campaign. The daughter of the late former Apple CEO showed off the iconic accessory in a setting that's incredibly close to her heart. The accomplished equestrian was shot by Ethan James Green posing with an updated Twist bag with a new Lock Gourmette flaunting a jewel-like feature on the monogram engraving. Eve Jobs looks stunning in monochrome hues combined with denim proving to be the perfect canvas for the Louis Vuitton Twist bag in striking colors like black, galet, white, and blue.

Louis Vuitton shared a video of the budding model set to make her own making in the fashion industry without any dependence on her last name. LV posted the video showcasing a beautiful Eve in the countryside, enjoying nature, and the horses, even more, all while looking like a million bucks.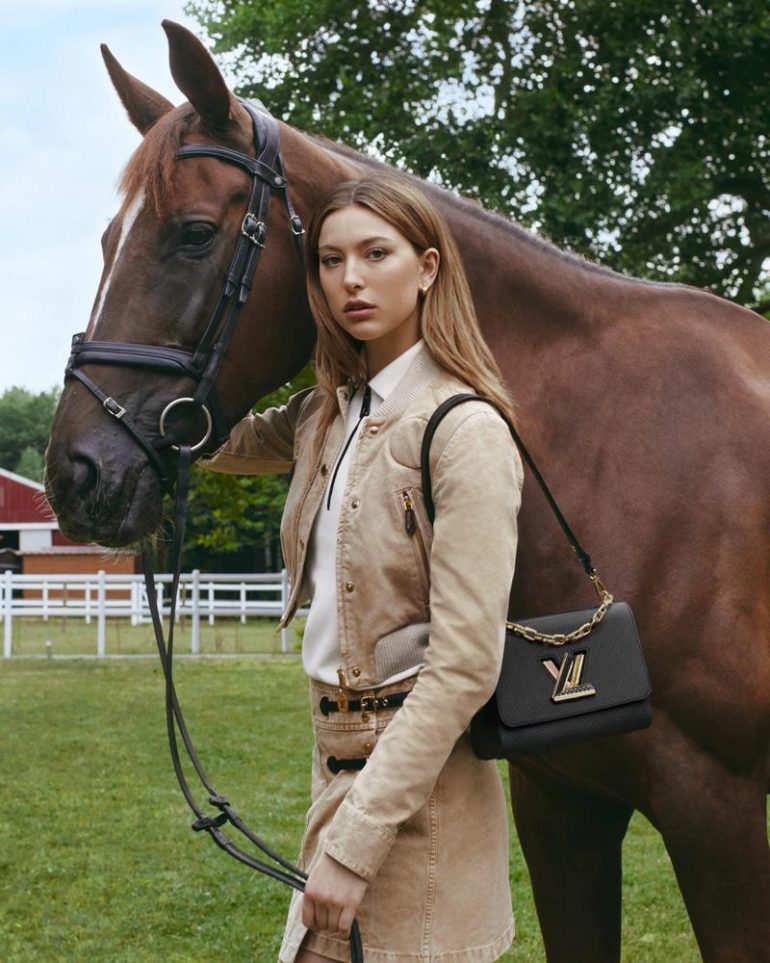 "EveJobs and the Twist. For Winter 2022, the accomplished equestrian showcases the latest #LouisVuitton Twist models with strength and grace. Discover the new #LVTwist campaign via link in bio." A grateful Eve thanked the Maison on the social media platform with a post captioned, 'LV Twist!!!! Thank you so so much to the entire LV team.' Fellow equestrian and friend Jennifer Gates showed her support by commenting, 'Stunning.'

The 24-year-old's family is worth a staggering $21 billion, but she won't inherit a single dollar. Laurene Jobs told The New York Times in 2013 that she won't pass her $21.7 billion fortune to her kids. She says the fortune will end with her, and she wants to use her resources to "effect the greatest amount of good." The Stanford graduate seems to be doing just fine on her own anyway.