With its best foot forward, French marquee Louis Vuitton has recently unveiled a 360° interactive experience at the Madison Square Garden for its brand-new collection with the National Basketball Association (NBA).



A digital debut for the two brands, the ensemble features a unique combination of sport, style, and technology. It utilizes drone footage of the actual clothing, shoes, and accessories in an awe-inspiring setting at the historic stadium. The items in the collection have each been designed by the fashion brand's artistic director – Virgil Abloh and are inspired by elements of NBA and the sport itself.

The ensemble pieces include tracksuits, jackets, keepalls, suits, dress shirts, and multi-functional bags in hues of red, blue, and white, amongst others. The collection's aesthetic displays a fusion of the NBA logo with the existing LV motifs in an interesting manner.

Commenting on the collection and the digital selling experience, Michael Burke, president and CEO of Louis Vuitton, said, "Louis Vuitton and the NBA are both icons and leaders in their respective fields, and the joining of the two promises exciting and surprising moments, forging historic memories together." The LV x NBA virtual selling experience is currently accessible to the public at LouisVuitton.com.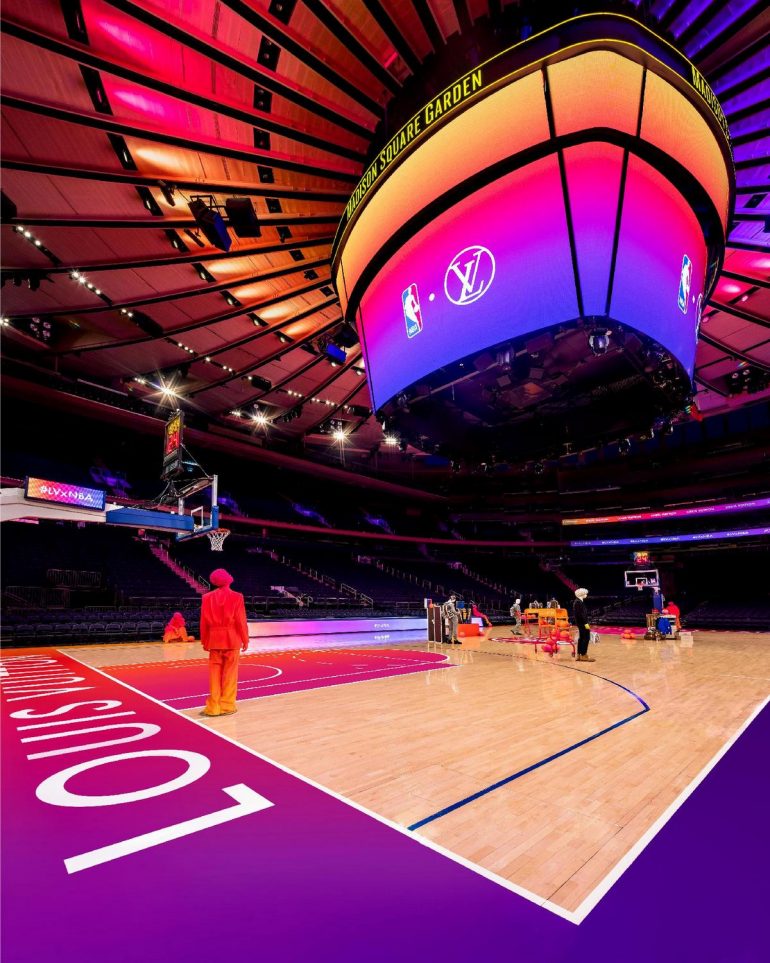 [Via: Designboom]