Those wanting to indulge in some solicited aromatherapy this quarantine, look no further! In ensuring that the lockdown blues don't get the better of you, Dolce & Gabbana has recently unveiled scented candles which come infused with the flavors of Italy!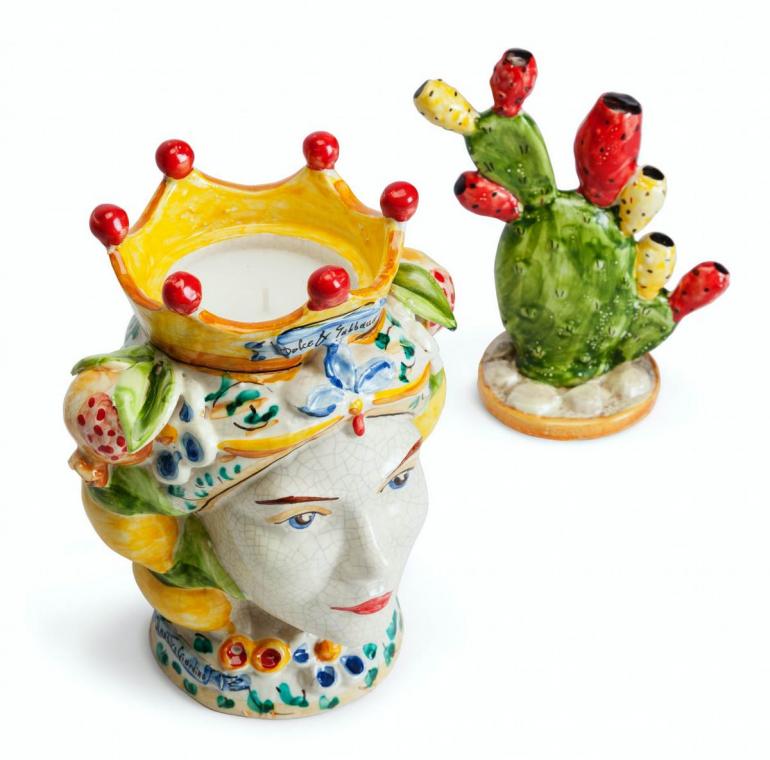 Drawing from the brand's Sicilian heritage, the exotic candles present fresh notes of neroli, jasmine, frankincense, and more. The collection comprises six different candles (ll Nostro Giardino, Pino Mediterraneo, Neroli, Gentiluomo, Incenso, and Alloro ) with each being housed in ceramic vases shaped like "Sicilian heads", handmade and hand-painted by artisans from Caltagirone.

The exotic ll Nostro Giardino (Designed as a regal queen) carries notes of rose, citrus, and geranium, the Neroli (Designed as the attendant king) boasts scents of jasmine, and orange blossom, while the Incenso (Designed as a wide-eyed owl) boasts hints of spicy yet soothing frankincense. Additionally, the Gentiluomo and Pino Mediterraneo (shaped like a pair of amphora vessels) feature top notes of tropical fruit and piquant citrus, and earthy pine and majolica blue, respectively.

In case you're stuck at home and are missing the glory of the fresh Sicilian air, get your hands on Dolce & Gabbana la dolce vita-inspired candles! After all, there are ways to make the quarantine better and we must try them all!