Even before the Lunar New Year sets in, renowned brands are already celebrating by rolling out dragon-themed products to lure consumers. The latest to join the dragon-band is Vertu. They have launched three exclusive cell phones to commemorate the Year of the Dragon. Vertu Signature Dragon collection is offered in yellow gold with diamonds, stainless steel with emeralds, and black stainless steel with rubies. The highlight of this collection is the 'four-clawed dragon motif, which was an emblem exclusively reserved for Chinese noblemen and senior officials.' The yellow gold model is decked with 18ct yellow gold at the top of the line, while the navigation button is set with a 0.33ct princess cut white diamond. At the rear, the dragon's eyes blaze with two white diamonds. This dragon has already traveled to Switzerland to be honored with the 725 stamps in the Assay Office before settling on this Vertu. However, we are disappointed that the price of the Vertu Signature Dragon gold diamond model is not known.

The stainless steel phone sports a 0.25ct princess cut emerald set in the select key and the eyes are set with emerald stones on 925 sterling silver dragon. While black PVD stainless steel phone is set with a 0.25ct princess cut red ruby as the main key and the dragon is set with ruby eyes.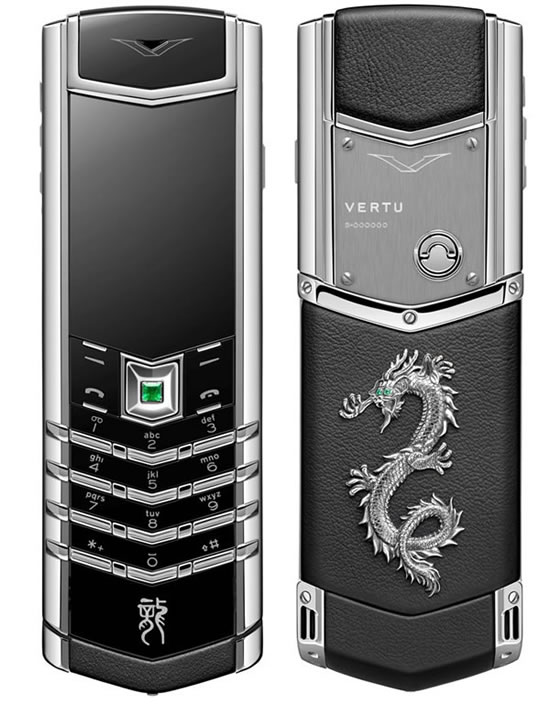 For the price of just $20,700 (S$26,800) each, three Signature Dragon Black PVD Stainless Steel Ruby phones can be picked up in Singapore.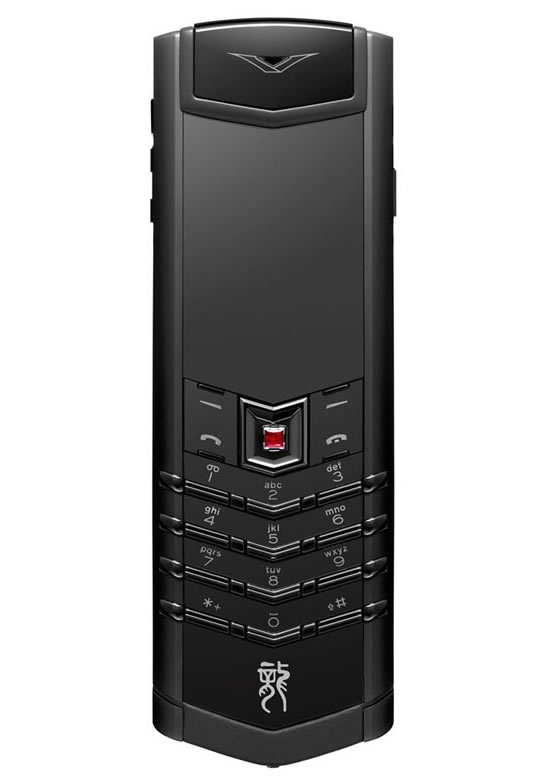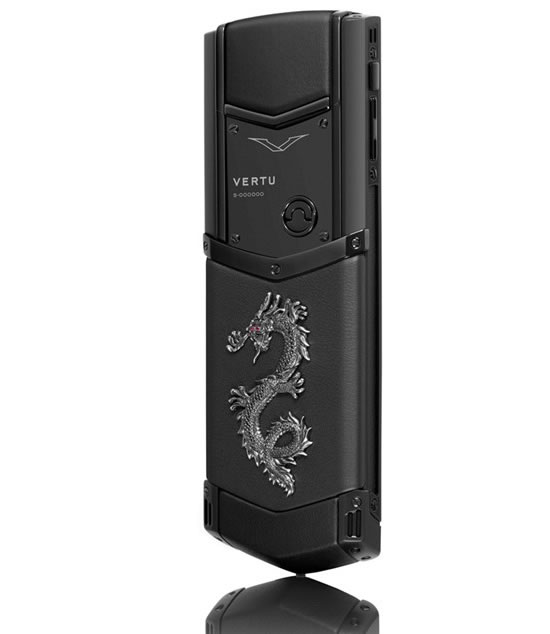 I am sure like me, you too are wondering where and when the Vertu Signature Dragon Yellow Gold Diamond will hit the shelf.