Travelling is therapeutic to an extent that when you get lost in your travels you actually find yourself. This world has a lot to offer from scenic mountain ranges to pristine beaches and lush forests. We have prepared a list that includes the best and most luxurious and romantic, adventure hotels in the world. The places listed below are not only offering you the best in luxury but also giving you options to do more than live a regular hotel routine. These choices are brought to you after exhaustive research on what's the go-to places to splurge on properties that will help you make everlasting memories while living the good life. Take a chance of bringing out your inner child, cherish being a nature-lover and bask in the many offerings of these wonderful places with your loved one. Trust travel to bring love back into your life and if you are already blessed with abundant affection (and loads of moolah) then here are a few places where you need to be with 'the one' to celebrate the coming together of love and life-


14. Where- St. Regis, Langkawi, Malaysia.
The St. Regis Langkawi is located in UNESCO's 99-island archipelago, 'Island Jewel of Southeast Asia'. Rest assured your stay at the St. Regis Langkawi offers you the best of nature as the resort is surrounded by centuries-old rainforest. Situated vividly over the largest lagoon with a 600-meter white sand beach, the St. Regis Luxury Resort overlooks the emerald green waters of the Andaman Sea.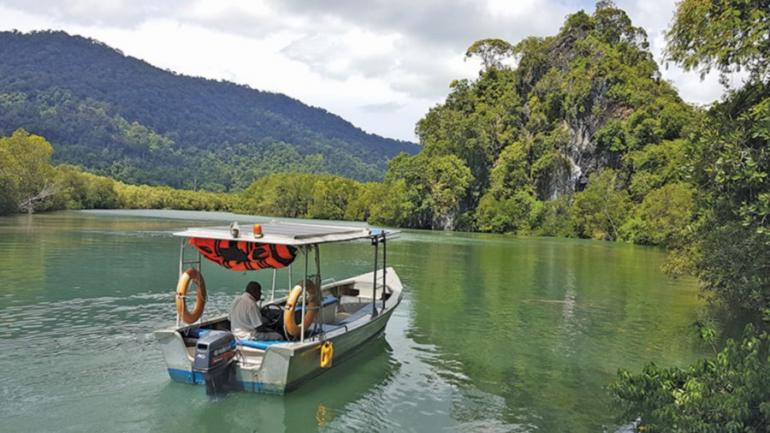 Soothing mangrove tours-
When at St. Regis, enjoy a forest boat ride into Lake Guillemard, known to locals as Lake of the Pregnant Maiden. You can go for a swim before visiting the bustling harbor town of Kuah and enjoy even enjoy private beach picnic lunch. Could easily be one of the best days of someone's life, isn't it?

13. Where- Sheraton Kiroro Ski Resort, Hokkaido
For the adventurous souls, the Sheraton Kiroro Ski Resort is absolute bliss. Where your love for adventures like skiing in a place so beautiful even words fail to describe it comes alive. Located in the heart of the forested Yoichi mountains, Kiroro is emerging as a world-class resort and one of the best all-season destinations in Asia as opposed to just a ski-lovers paradise.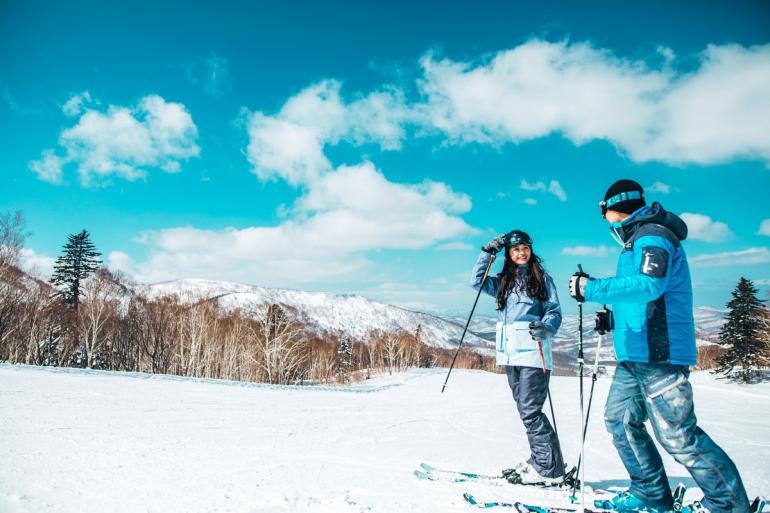 Keep the adrenaline rushing with Cross Country Skiing-
This is as clear as its pathways to ski on. The best thing to do when staying at the gorgeous Sheraton Kiroro Ski Resort is Cross Country Skiing. Kiroro offers a ski haven with quiet slopes, plush and light coupled with more off-piste tree skiing. Enjoy a romantic cross country ski session with your loved one and discover the beautiful scenery of Hokkaido.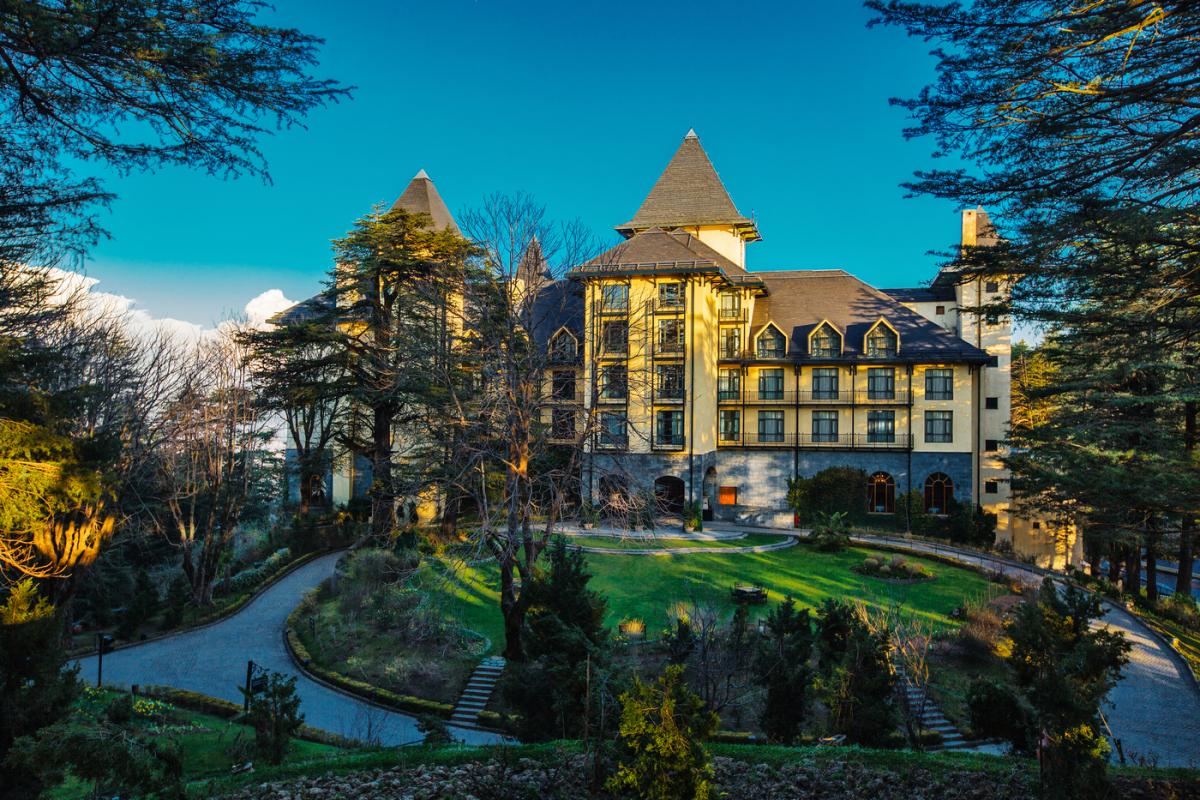 12. Where- Oberoi Wildflower Hall, Shimla, India
Awe-inspiring beauty and old-world charm is what awaits you at The Oberoi Wildflower Hall, Shimla. It has been built on the grounds where Lord Kitchener's summer home once stood, the majestic hotel boasts beautiful Burmese teak paneling, fireplaces, ornate oriental rugs and polished parquet floors; and while the interiors may all pay a perfect homage to the property's glorious past, the surrounding nature is what will really take your breath away. Sitting in quiet comfort at the foot of the Greater Himalayas, snow-capped peaks, marvelous views, and fragrant cedar forests, all contribute to a memorable romantic sojourn.
Revel in the natural beauty of Shimla and the Sanctuary Experience-
We recommend The Sanctuary Experience – an enjoyable gourmet picnic in the middle of the beautiful cedar forests that lusciously surround Wildflower Hall. You can pick your lunch favourites from the chef's specially-crafted bespoke picnic menu and dig into the sumptuousness with your significant other while lazing away under the bright afternoon sun. End your romantic rendezvous with a customized walk through the forest with the hotel's in-house naturalist guiding you through the trail.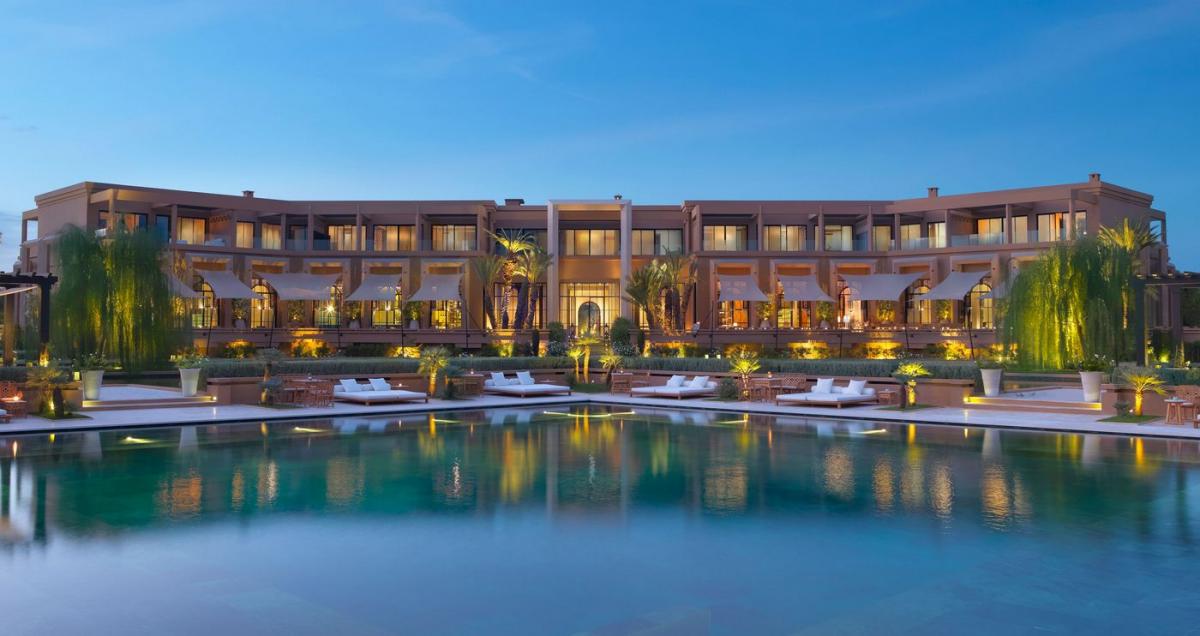 11. Where- Mandarin Oriental, Marrakech
20 hectares of landscaped olive groves, snow-covered Atlas Mountains and nature in its full form is what you get in addition to the wonderful company of your lover at the Mandarin Oriental, Marrakech. The hotel offers 54 private walled villas complete with pools and hot tubs, extensive areas for sunbathing and shaded alfresco dining.

Wheel back in time with exclusive vintage cars of Marrakech Classic Drive-
There are loads to do here so one should plan a few days stay in this property. You can choose to relax in a traditional hammam in the Spa, enjoy a round of golf at one of the premium golf clubs nearby, or simply soak up Marrakech's colorful culture at the historic Medina, which is a five-minute drive away. But the once-in-a-lifetime experience has got to be the Marrakech Classic Drive. Here you get the chance to see and experience a unique collection of cars, unique in North Africa. Go back in time in these vintage cars and discover Marrakech in your own pace. At sunset, you can take a romantic ride along the city walls of the Medina to the flamboyant Djemaa El Fnaa Square. Enjoy the scenic outdoors with your lover and escape into the mountains and valleys of the Atlas range at the wheel of your car. We can't think of anything to top this memorable experience especially for those couples who love long drives, good music, astonishing places and each other's company.

10. Where- Wild Coast Lodge, Sri Lanka
Love can happen in the most unexpected places and when you give yourself to experience something new with the love of your life, magical memories are created. Bring out the wild side of romance at Wild Coast Tented Lodge. This spectacular luxury tented camp is situated on a rugged, empty beach, overlooking the Indian Ocean and adjacent to Yala National Park known for its leopard population. The structure is made with natural materials the shape and colour of the rocks and boulders that lay scattered nearby, to blend with the shape and color of the rocks and boulders that lay scattered nearby.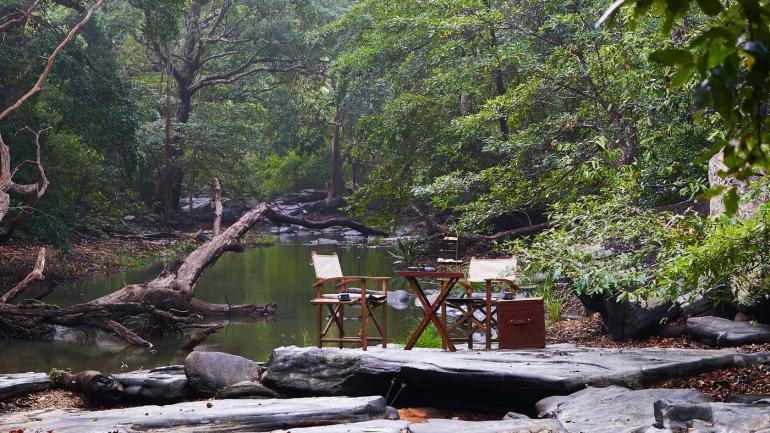 Bring out your wild side with thrilling 'Romantic Safari'-
When at the Wild Coast Lodge one cannot help but be one with nature and its many bounties. Here you have got to try the signature romantic safari and revel in the diverse ecology and scenery this wondrous place offers. You can enjoy the company of leopards among other mammals, birds and reptiles. The history buff in you will also be satiated as embedded deep in the jungles of these national parks are remnants of civilisations past, ancient jungle monasteries, archaeological sites and places of worship.