Scottish whisky and heritage meets Italian luxury and craftsmanship in the latest collaboration between Chivas 18 and Pininfarina. The result of this joining of forces is a trio of two limited edition display cases as well as a stunning Chivas 18 Mascherone by Pininfarina display unit. The theme of the creations is 'the drop' and dictates the shape of the pieces. The first edition incorporates the theme in the form of a subtle and simple shape. A metallic finish, representative of Pininfarina's metalwork legacy, encase a wooden veneer, which symbolizes the oak barrels used to age the precious limited edition Chivas 18 placed in it.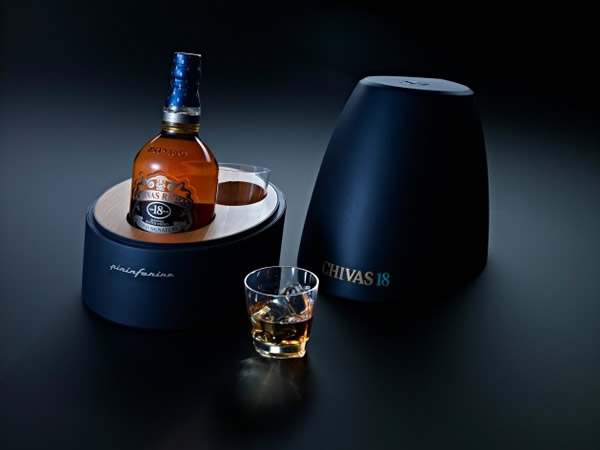 The second edition, each exclusively numbered, boasts of a larger drop shaped case and solid wood inlay along with two glasses in addition to the bottle.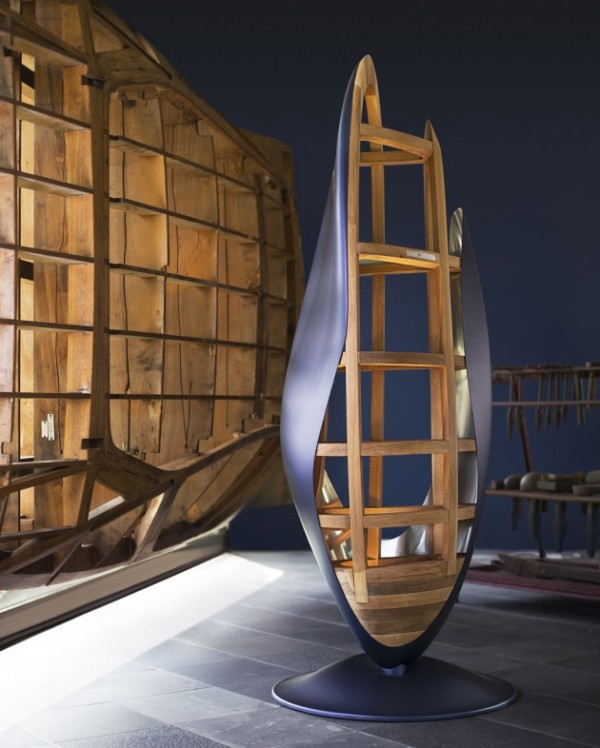 The third edition, a masterpiece, is inspired by the mascherone – the original wooden frame used to refine the shape of cars during the design process. It incorporates both the brands' values and the collection's theme with its smooth aerodynamic shape.
Chivas 18 by Pininfarina Limited Edition 1 is priced at $145, while the Chivas 18 by Pininfarina Limited Edition 2 sports a $585 tag. However, the pricing of the Chivas 18 Mascherone by Pininfarina is still unknown.
Only five of these collectors' pieces will be on display worldwide, while individual pieces will be made especially on order. The Chivas 18 by Pininfarina cases will also be available in the duty-free lounges of most major airports.