Say the words 'jewelry store', and one imagines something grand as Louis Vuitton jewelry store at Place Vendome or a place as extravagant as 'The Vault,' Saks Fifth Avenue's sole outlet for top-end jewelry. Even the one-of-a-kind bomb and bulletproof jewelry store in London pop up in mind, but nothing comes close to looking like a pool. SAINT OF ATHENS has designed a jewelry store for Italian brand Gavello in one of Greece's most visited summer spots, Mykonos, and it looks like a swimming pool. Instead of giving it a typical island vibe, the design studio wanted to break stereotypes and come up with something creative and aesthetic at the same time.



Gavello Nel Blu is a literal jewelry store within a pool complete with details like light blue tiles, beach balls, striped bolsters, lockers, and a pool ladder on the wall. Once inside, you feel like walking inside a pool, where instead of bubbles, you are surrounded by baubles. The pool concept includes mirrors, cushions, display cases, which aren't meant in an actual pool but don't look out of place. The place surely packs an element of surprise as no one walking across the typical Cycladic store would imagine it to be a jewelry store. It could be an effective way of keeping robbers at bay too!

If this novel pool idea left you impressed, then you may also dig the world's deepest pool in Dubai, which is 196 feet, temperature-controlled, and even has foosball tables and arcade machines for guests to play when underwater. You won't find jewelry items there, but it will undoubtedly be a memorable and adventurous time.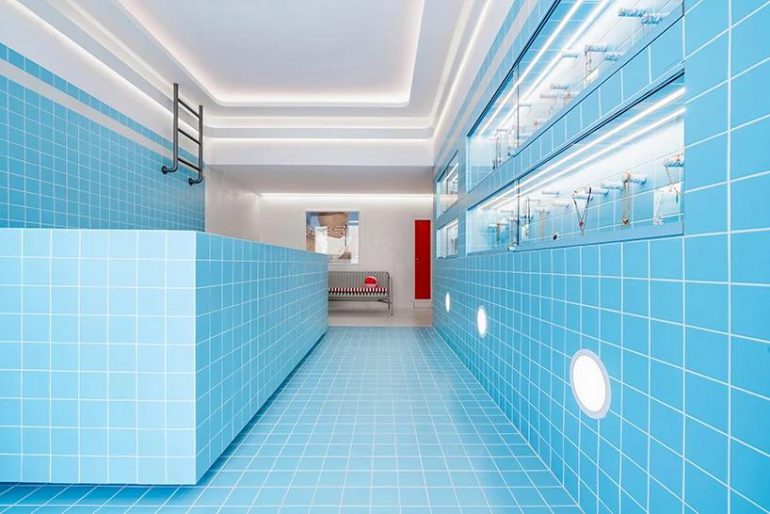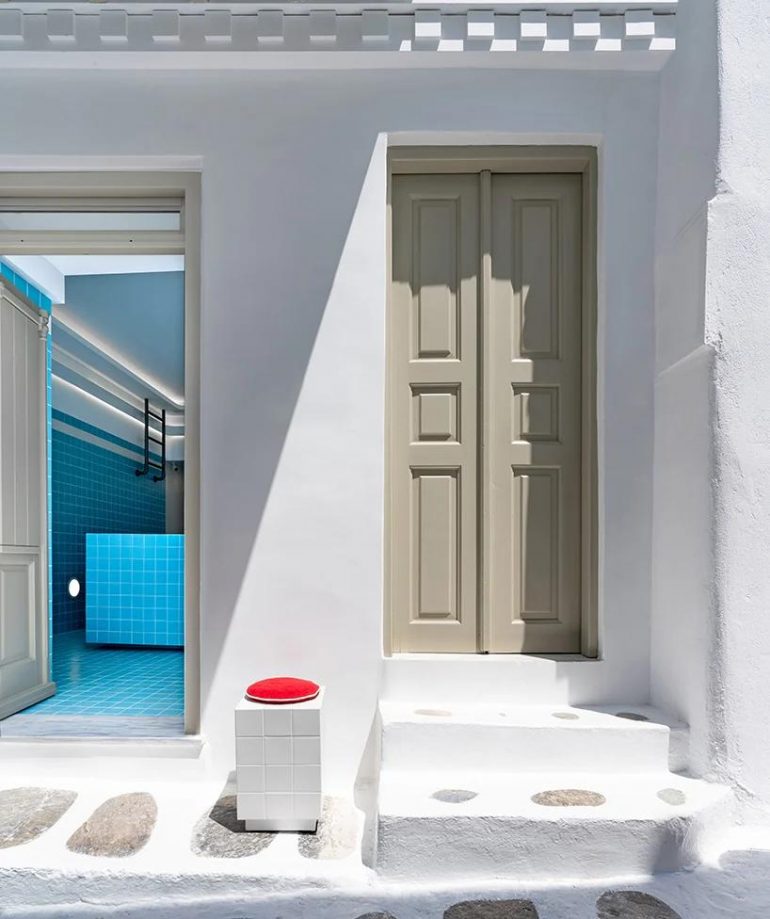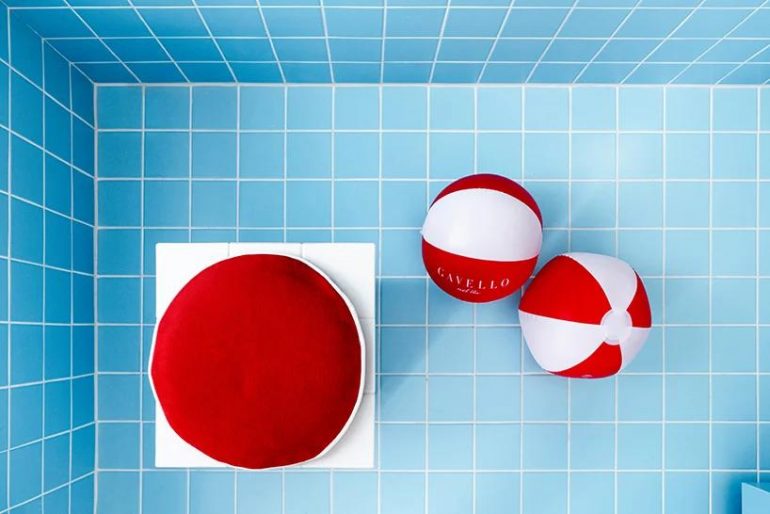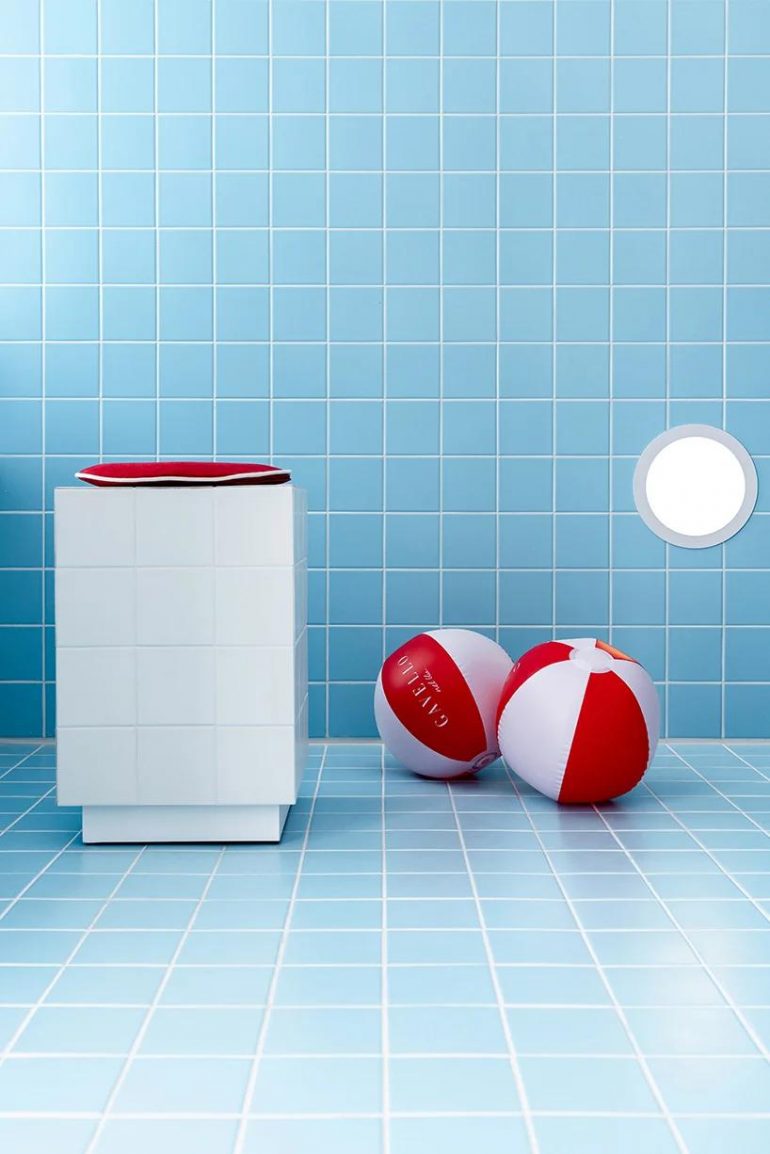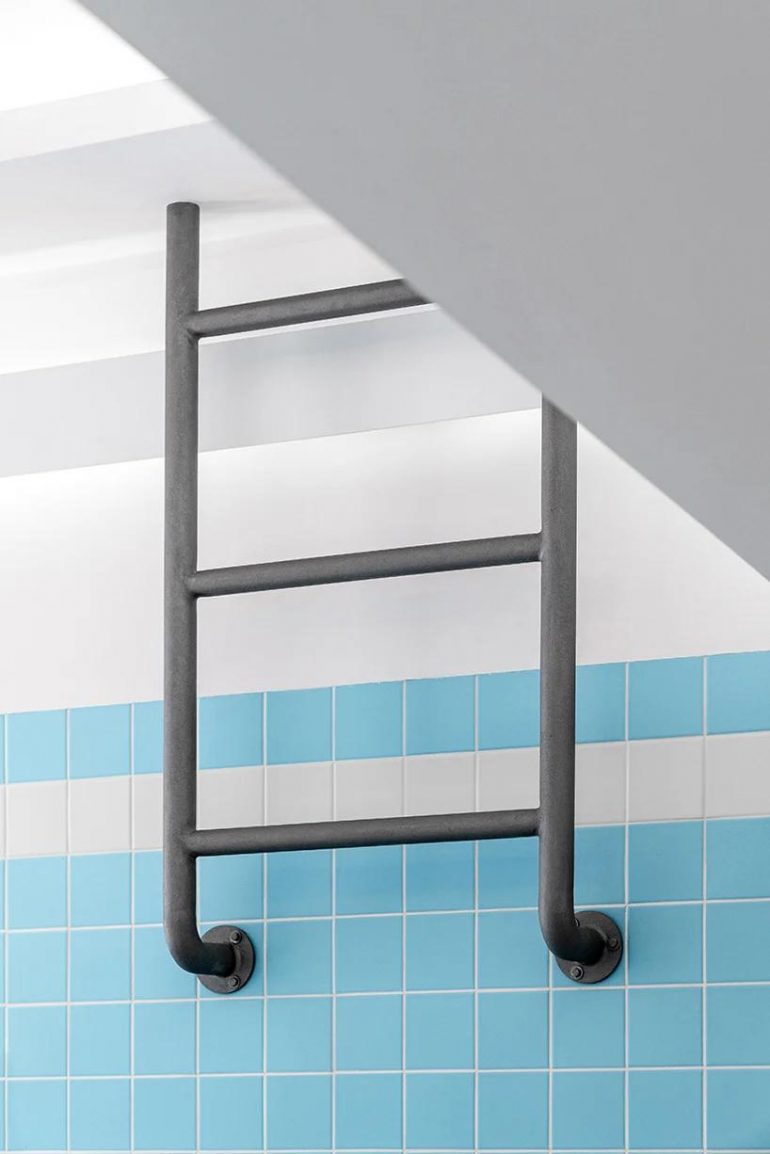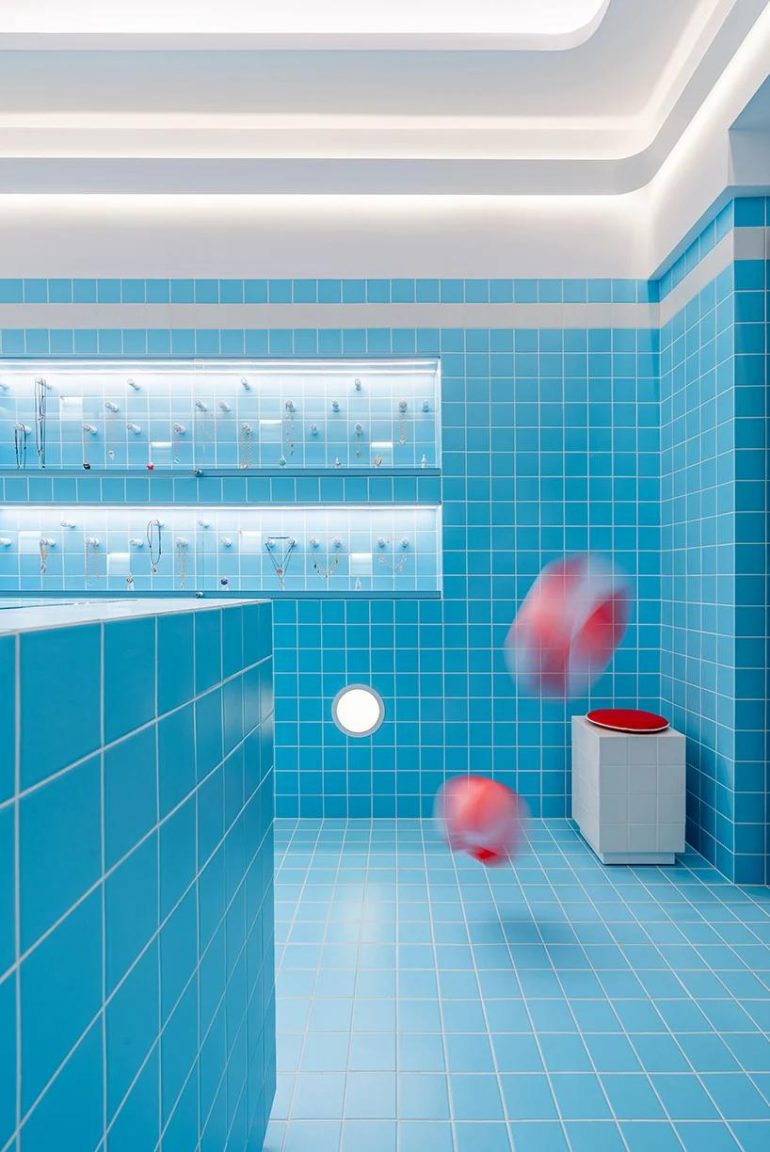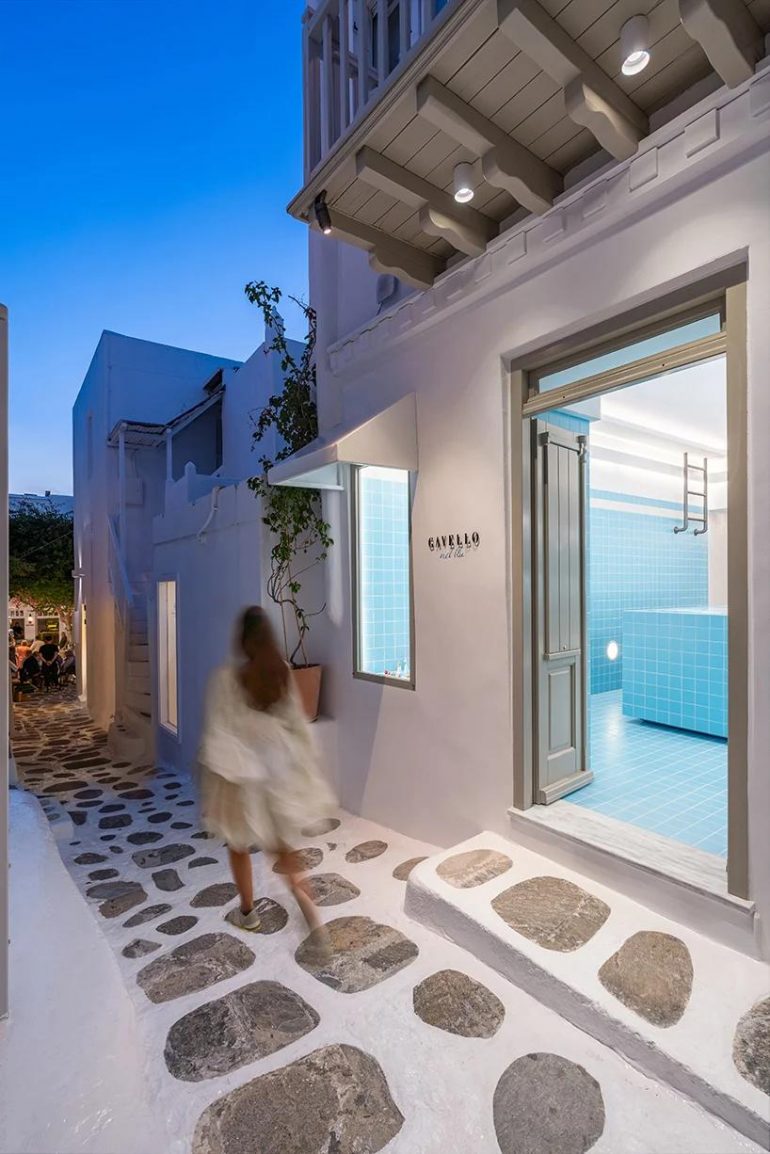 [Via: Designboom]