Remy Martin is a manufacturer of fine Cognac based in France. The VSOP and XOs are celebrated throughout the world. Now fans of the cognac maker have a chance to experience The Rendez-Vous of the House of Rémy Martin to see what it is like to be on the inside of the cellars. Among the various options available, the Rendezvous with Louis XIII, the King of Cognacs is one of the most elaborate tours. The Initiation to our Louis XIII Cognac is a private visit that includes a guided tour with an ambassador to the old cellars and reference rooms that shelters the heritage of the King of Cognacs. The $250, 2-hour tour offers a ceremonial serving including some of Christophe Pillet's creations.

The Under the Stars begins at dusk, and after a visit and tasting of cognacs, house chef offers a candle lit dinner at the house of Remy Martin. This 4-hour visit will cost $230.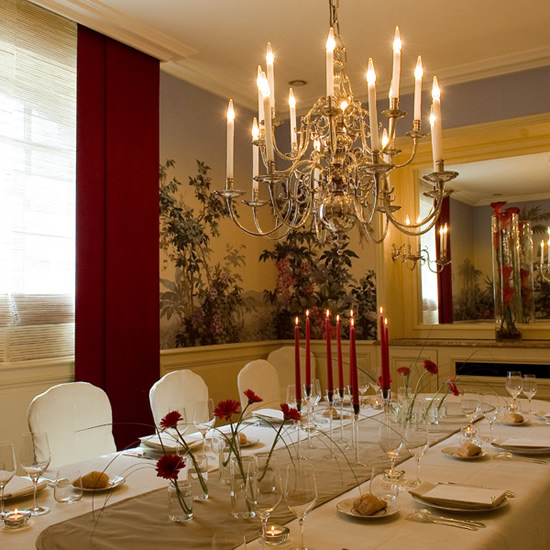 After visiting the cellars and the installation, guests will be offered a tasting of the Louis XIII cognac. One of the most elaborate tours is The Knowledge of Louis XIII. This is a 6-hour $950 tour and takes you through the cellars and reference rooms. Adding to that, guests will be explained the various stages of the aging process and offered a tasting of the cognacs with gourmet appetizers. The tour will continue in Saint-Même-Les-Carrières, at the Grollet Estate, the cradle of our Louis XIII cognac. In the end, lunch or dinner is offered at the Grollet, and as a souvenir, each guest is gifted with two crystal glasses designed by Christophe Pillet.


The 3-hour $380 To the Origins of Louis XIII will continue with the family estate of the Grollet at Saint-Même-les-Carrières.


The most elaborate tour is a 10-hour tour, costs $1400, and covers everything Remy Martin offers. You will be welcomed to have the "pastoral" breakfast inside the vineyard before watching the wine-producing and distillation methods at the distillery at Touzac. After this, the fireplace offered a sophisticated country lunch before heading out to the initiation to the different stages of the blending and the aging at the Merpins Estate, home of the Remy Martin and Louis XIII cognacs. To understand the various aging stages, the House of Cognac visit would include tasting the Remy Martin cognacs with gourmet appetizers. The late afternoon looks at a ceremonial tasting of Louis XIII. An elegant dinner finishes the tour, and two crystal glasses designed by Christophe Pillet are gifted as souvenirs.


For a unique experience at the Heart of Cognac and its Excellence, the House of Rémy Martin leaves no stone unturned to share the legend with their guests. They assure that each guest will certainly take away the memory of the Estate's moments forever!


[Visitesremymartin]