Isn't this a match made in luxury heaven, the worlds most expensive toothbrush meet the most expensive toothpaste, let me assure you, we're no suckers for oral care in particular. Just luxury-anything, this time, the Reinast Luxury Toothbrush!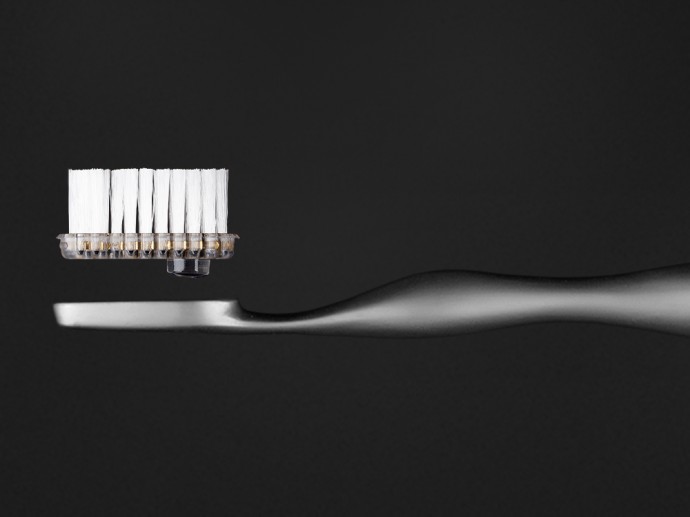 Now before you start to suspect us of loose handedly tossing the term 'luxury', let me tell you a little bit about Reinast. Foundation on, the brand has strived to create luxurious everyday objects on the forefront of technology. Their latest offering finds the balance between medical function and aesthetic beauty.

Reinast toothbrushes combine the use of distinct materials and elegant design. "To guarantee perfect biocompatibility with unparalleled durability, Reinast is manufactured from solid titanium under highest quality standards." So not only do we now have a toothbrush fit for Iron Man, its replaceable brush heads make it as much of a coveted commodity for billionaire alter-ego Tony Stark, all thanks to extensive hygiene.

Furthermore, they have a stronger-than-most antibacterial composition, courtesy special antibacterial coating, applied in the interface between toothbrush and replaceable brush head. And thus, is formed the first everlasting hygienic toothbrush, an exclusive gift as well as a fine accessory. All brushes are made in Germany and priced at $4,375 each.
[Available at James-Edition]