Billionaire hedge-fund manager Ken Griffin, known for his vast wealth and swift investments, is giving new meaning to "Billionaire's Row" by acquiring over 20 acres of prime Palm Beach real estate. The Florida native has no interest in residing as part of any row and has instead unveiled ambitious plans to create the most expensive home, not just in America, but on the planet. The 55-year-old billionaire assembled approximately 27 acres of beachfront real estate and began acquiring adjacent properties in December 2012.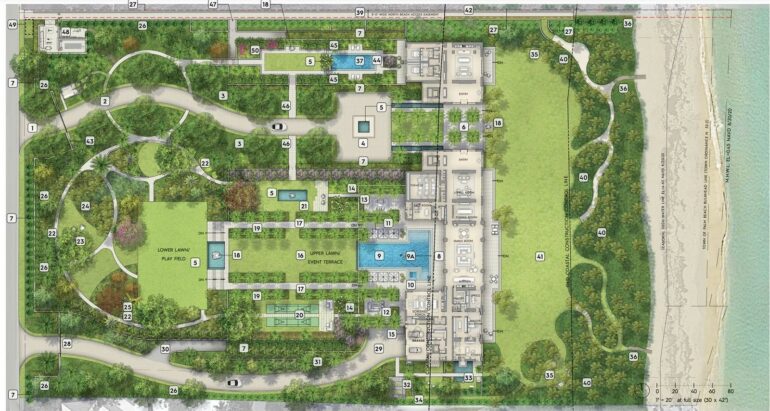 The tycoon has already spent a whopping $450 million over the past decade on these parcels of land and intends to invest another $150 to $400 million in constructing a mega-estate estimated to be worth $1 billion upon completion.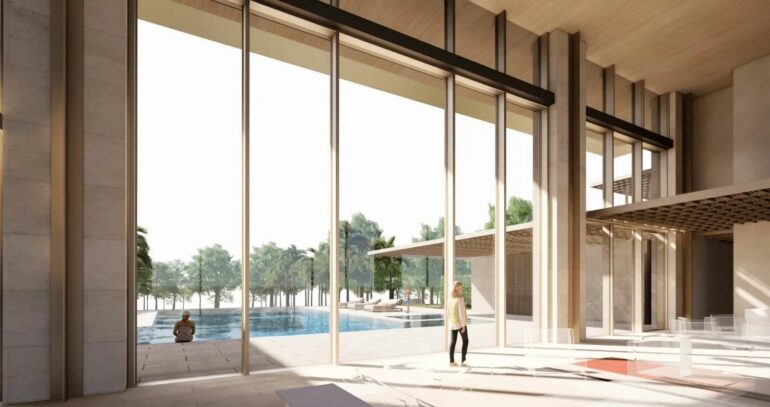 Even so, the 38th richest man worldwide would reside in the second most expensive home in the world. The most expensive home would be the undefeated Antilia, the $4.8 billion, 27-story house belonging to Indian billionaire Mukesh Ambani and his family of Reliance Industries.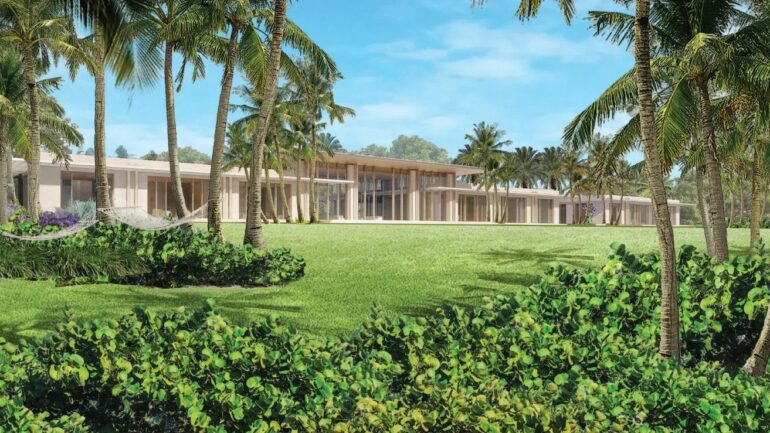 The founder and CEO of Citadel, once based in Chicago and now in Miami, will reside in a mansion spread across a 7½-acre portion of the picturesque ocean-to-lake estate. A whopping 50,000 square feet structure will comprise a contemporary-style house, a service basement, and a stately guesthouse. Amenities include a magnificent swimming pool stretching from the residence to a vast lawn with windows on both sides, forming an opulent oasis adjacent to the Atlantic Ocean.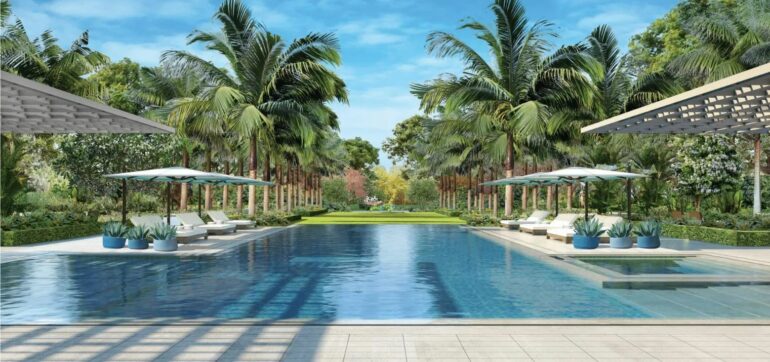 The estate will be flanked by several meticulously landscaped gardens and a caretaker's cottage. Griffin's extravagant abode will become the largest in Palm Beach, surpassing Donald Trump's Mar-a-Lago, just a quarter mile away. According to the NYTimes, an industry insider pointed out, "If he spent nearly half a billion to buy up acres of land in Palm Beach over the last decade and is expected to spend $150 million more to build an entirely new home, that piece of property is worth at least $1 billion now." His ultra-ambitious plans won't end with making only 8 acres but will utilize the entire estate as his retirement home in the future.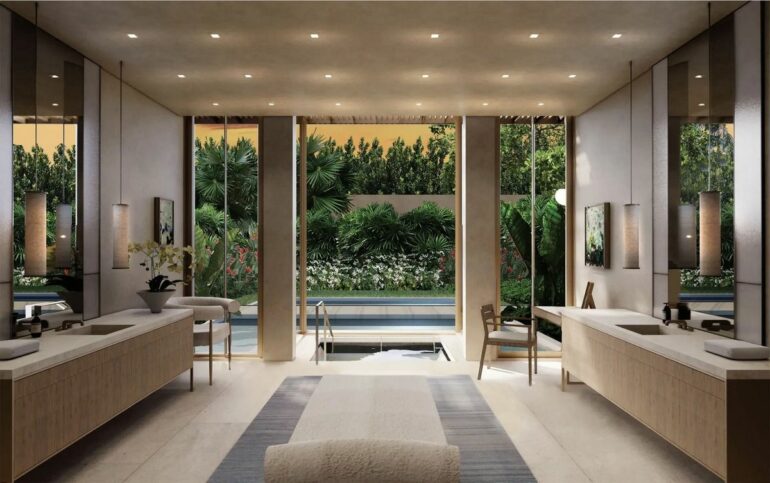 In May, Griffin filed an agreement with the county to merge all parcels on Blossom Way with his Ocean Boulevard properties to create a home fit for a king. The Architectural Board approved a long-and-lean house on the north side of his Billionaires' Row estate in June 2022. Billionaire Griffin, worth an estimated $34.2 billion, owns most of Blossom Way, with addresses ranging from 10 Blossom Way to 70 Blossom Way. Griffin relocated his family to Miami after moving his company from Chicago to the Magic City last year. He also invested another staggering $83 million in office space on Worth Avenue, the iconic shopping boulevard in Palm Beach.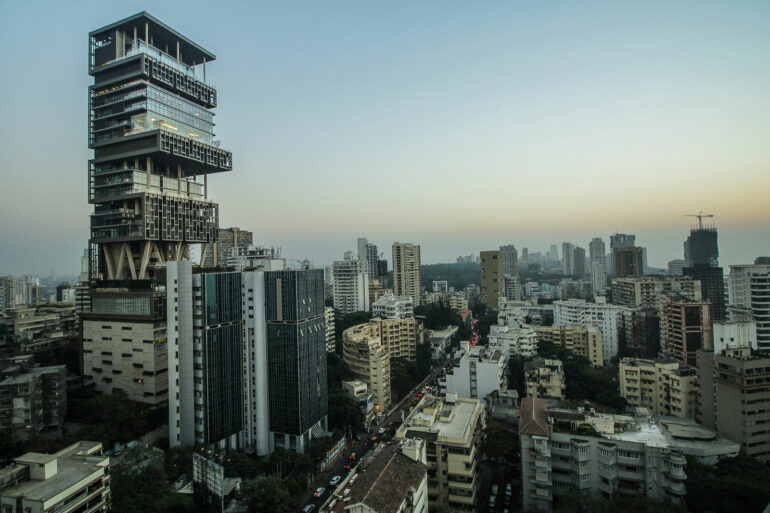 The world's most expensive home belongs to Asia's richest man, Mukesh Ambani-
At $4.8 billion, the 27-story home, Antilia, is a towering testament to the fortune of the fortunate Ambanis. The 568-foot mega mansion is designed to survive an 8-Richter scale earthquake. The home, which initially housed five family members, features a 168-car garage, a staff of 600, a snow room, and an ice cream parlor. The family occupies the first six floors, while the rest are dedicated to lavish amenities like a glamorous ballroom with chandeliers, tables, a stage, three helipads, an 80-person cinema, a spa, a yoga center, and a dance studio. Antilia is maintained by a staff of 600.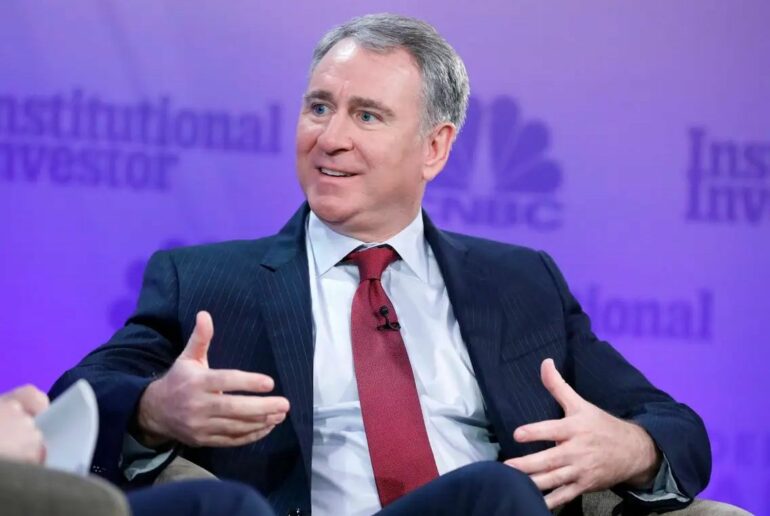 Billionaire and philanthropist Ken Griffin:
Ken and his partners established Citadel Securities in 2002. As the Chief Executive Officer and Co-Chief Investment Officer of Citadel, one of the world's leading alternative investment firms, he holds an A.B. in Economics from Harvard College. He began investing in 1986 as a freshman at Harvard and founded Citadel only four years later. Today, the Citadel team includes over 2,500 professionals investing on behalf of the world's preeminent institutions, universities, and healthcare organizations to deliver superior long-term returns. The hedge-fund billionaire donated $300 million to Harvard, the oldest university in the U.S. and his alma mater. His name is also immortalized after a $125 million donation to the University of Chicago, resulting in the establishment of the Kenneth C. Griffin Department of Economics.