Indian billionaire Mukesh Ambani, the chairman and managing director of Reliance Industries, is the richest man in Asia with an estimated net worth of $91.2 billion. It shouldn't be a surprise that Ambani is considered one of the most important people in India and requires top-notch security to protect him at all times. Obviously, the car he gets driven around in also has to be one of the safest in the world. For that very reason, Mukesh Ambani's gigantic fleet of cars, often referred to as the Jio Garage, was recently expanded when he received his brand-new Mercedes-Benz S680 Guard. You'll be surprised to know that this is 7th bulletproof Mercedes flagship sedan to join Ambani's fleet.



Pictures of the glorious-looking Mercedes luxury limo were shared on Instagram by an Indian car-spotting page by the name of Car Crazy India. As you can see in the pictures, the flagship model is finished in a beautiful shade of gold, officially known as Kalahari Gold. What's fascinating is that this is the second W223-generation Mercedes-Benz S680 Guard Mukesh Ambani has acquired. Back in July, the Indian billionaire had purchased the first of the current-generation model, decked out in a more stealthy black color.

The W223-generation Mercedes-Benz S680 Guard is claimed to be one of the safest cars built for civilian use. It's certified to the VPAM VR 10 standard, which is currently the highest ballistic certification for civilian vehicles. What that means is not only can it protect the occupants from bullets fired from an AK-47 or a powerful sniper rifle like a Dragunov but also from explosives like grenades.

In addition to bullet- and blast-proof glass all around, the flagship sedan comes fitted with special Michelin tires fitted with a run-flat system. Under the hood is a twin-turbocharged 6.0-liter V12 that is capable of producing 621 horsepower and 738 pound-feet of torque. The power is sent to all four wheels via a permanent 4Matic all-wheel-drive system. While the model has a starting price of around $600,000 in the US, it is priced at $1.2 million in India, making it one of the most expensive cars on sale in the country.

Interestingly, before purchasing the two new W223-generation S-Class Guard cars, Ambani was often spotted in one of the two W222 Mercedes-Benz S600 Guards owned by him. Both the previous-generation S600 Guards feature the same silver exterior finish. The Ambani family is synonymous with extravagance and is well known for their love for exotic automobiles. According to reports, the Ambani family's garage includes up to 168 vehicles, which includes some of the most expensive and rarest cars. In fact, there's a special garage for all the vehicles in their $2 billion skyscraper named Antilia located in Mumbai. In addition to that, it also houses a service station which is meant to keep all the cars in perfect shape at all times.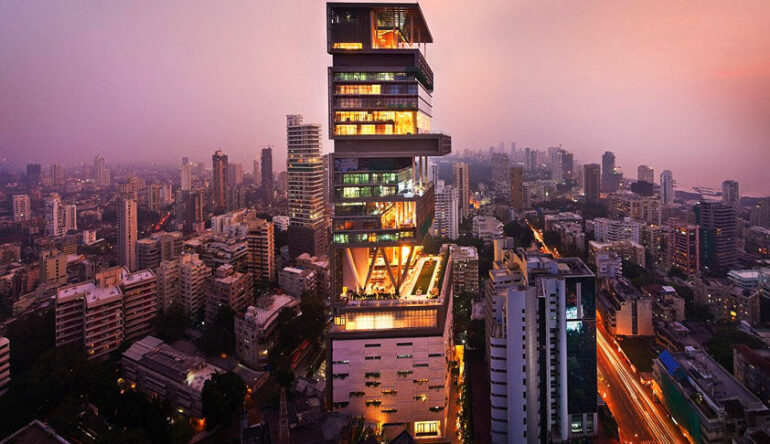 Previously, we have also discussed in detail the security cover offered to Mukesh Ambani by the Indian government, which happens to be the highest level of protection provided in the country and includes a detail of 55 personnel. The people protecting the Indian billionaire have also been provided with some of the coolest cars. In addition to several different Range Lover models and other SUVs, Ambani's fleet of security cars includes at least five Mercedes-AMG G63s that can be often spotted on the streets of Mumbai. Crazy, right?
Note – As of the time of writing this article, according to Forbes, the net worth of Mukesh Ambani is $91.2 billion.