When Panama-based marquee Ocean Builders launched sea pods that doubled as the world's first eco-restorative floating homes, it was about selling the dream of living in an enchanting setup. You can't sleep or dream forever, and reality struck when Ocean Builders unveiled the first full-size prototype of the SeaPod, and the structure toppled and sunk. Adding insult to injury was the presence of President Laurentino Cortizo at the star-studded event. Luxurylaunches covered the so-called eco-restorative floating homes designed by Dutch architect Koen Olthuis.

Titanic II is gonna be a banger. #seapod

— cheap pontoon (@CheapPontoon) September 24, 2022

The SeaPod prototype was unveiled at the Linton Bay Marina in Panama and was connected to another structure that showed the layout of one of the floors. Everything looked great at the event until it didn't; giving back to the environment with almost completely self-sufficient units suddenly turned into self-submerging units. Interestingly, the local media covered the unveiling of the prototype sans any mention of the embarrassing occurrence or in other words, what went down at the event, pun intended. They may not report it, but they surely can't hide it as German publication Blick has video of the structure as it topples to the side and footage.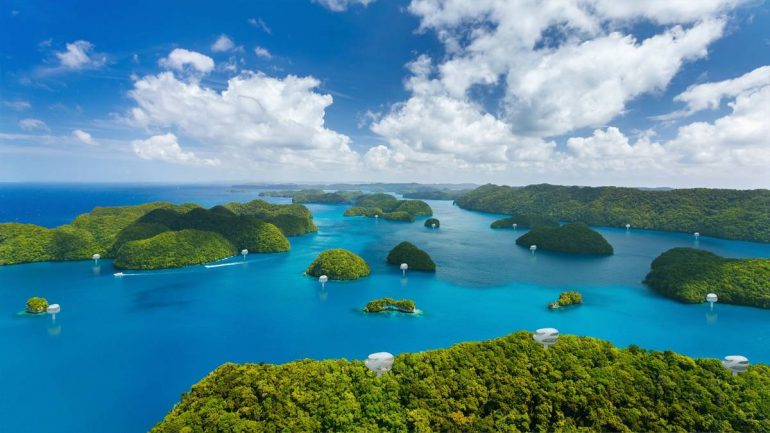 What is a SeaPod-?
SeaPod, as the name gives away, is a dwelling in an enclosed minimalistic space eight feet above the waves. The 830 square feet of living space comprises every component of a home- a primary bedroom, a living room, a kitchen, a bathroom, and ample storage space. The home spans three levels in all.

With the help of a wearable smart ring, drones and automotive vehicles can be summoned for food deliveries. SeaPods are priced at a starting rate of roughly $295,000 and can go up to $1.5 million.

Ocean Builders CEO Grant Romundt said, "Every day, thousands of people all over the world move closer to the top 15 major metropolitan cities which are within 50 miles of a coastline—a trend that will continue to grow… We've been motivated by the opportunity to change and challenge the traditional real estate and tourism models and create first-in-class living experiences that can give back to our ocean environment".