One of the most eye-catching real-estate parcels in Bel-Air is this sprawling 100,000sq ft. super pad called 'The One.' Developed by former film producer Nile Niami, this house is rightfully dubbed so as it offers many one-of-a-kind features that set it apart not only in size and amenities but also in price. Initially valued at $500 million (nearly $115 million more than Donald Trump's controversial Washington DC hotel that's sold for $375 million), the megamansion is hitting the auction block for a whopping $295 million. The still incomplete Los Angeles structure that's ten years in the making is twice as big as the White House. Despite cutting the initial asking price to nearly half, the $295 million still qualifies to be in the running for the most expensive home ever sold in the U.S. We can only wish to one day visit, if not own a home of this magnitude, for now, we can revel in its several excellent elements captured in the gallery below: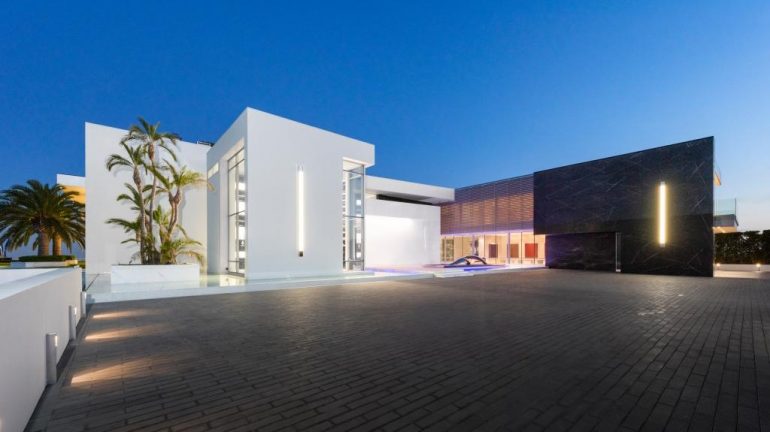 "The One" sits on 8-acres of land, while the house alone measures 100,000sq ft and includes 21 bedrooms and an unfathomable total of 49 bathrooms.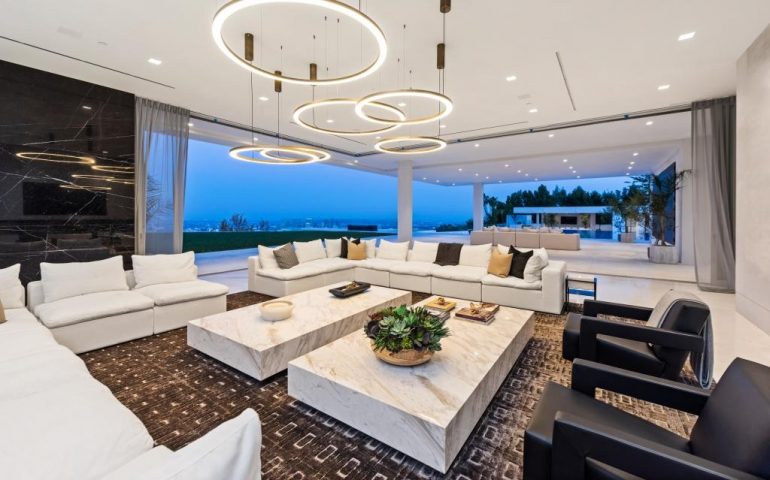 How does one utilize this crazy amount of space to make something alluring? It's simple, dedicate a whopping 105,000 square feet of area to a Kathryn Rotondi living space. The site is one of the most elegant spaces of the megamansion offering panoramic views of the ocean, city skyline, and San Gabriel Mountains through its glass windows.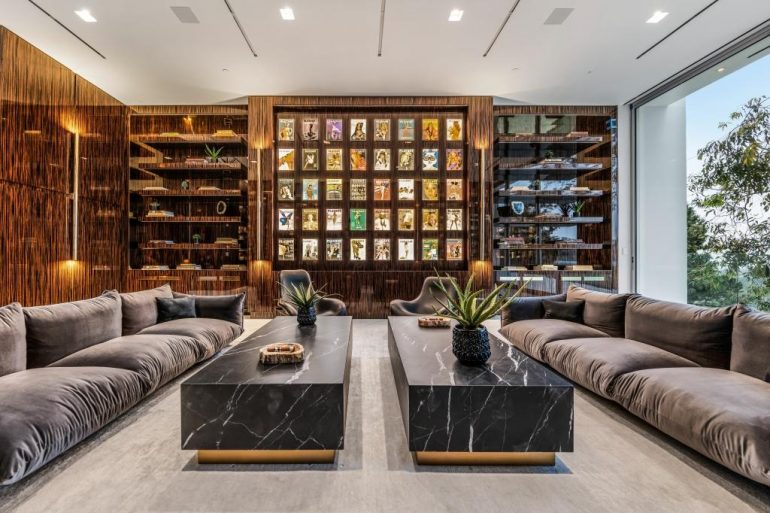 In addition to an impressive 10,000-bottle wine cellar, owners of this home can also indulge in countless books at a two-story library/office fitted with a massive balcony, LED, and black hand-lacquered built-ins from Italy, and water features.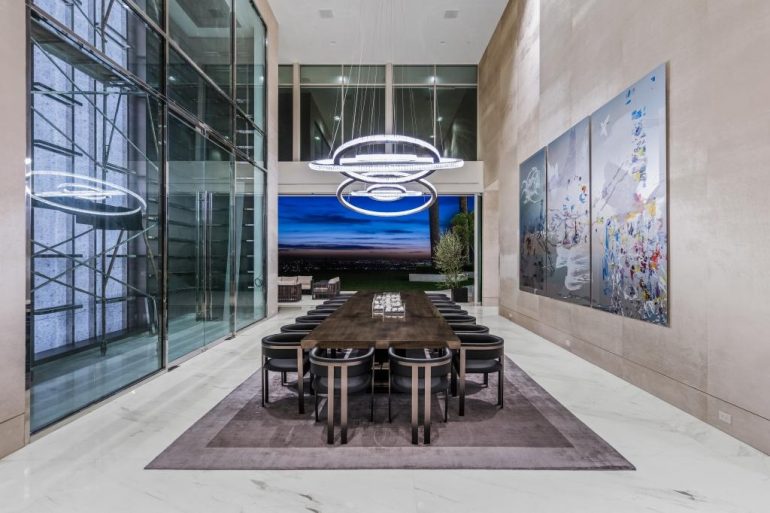 Have you seen a dining area this regal, even in five-star properties? The neutral-hued double-story area flaunts glass-walled views of the city on the one hand and fabulous art displayed on the other. A stunning avant-garde pendant light stars as the cynosure in the room.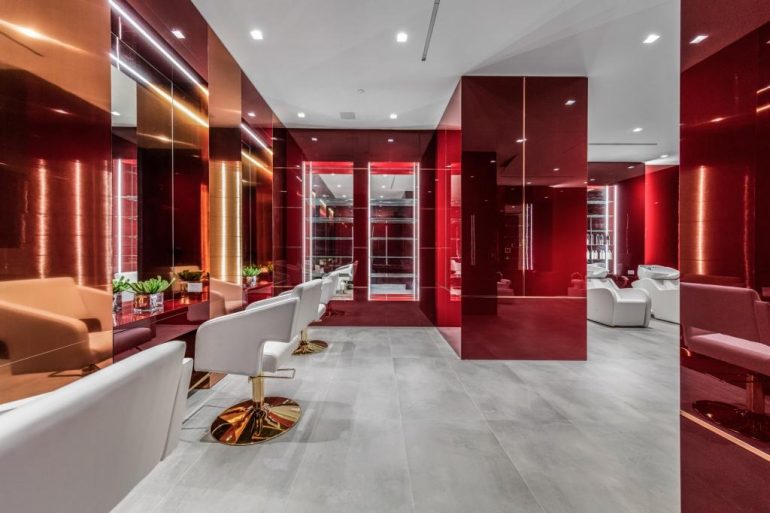 We usually don't come across a salon, even in the most lavish homes. The One boasts a full-service beauty salon and a wellness center for the upkeep of its wealthy owners without fuss.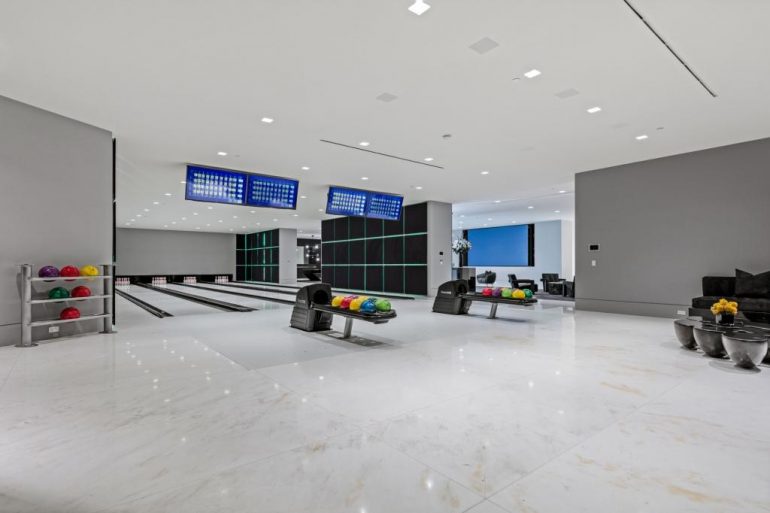 The fun truly never ends for the rich and famous, especially when they can afford a four-lane bowling alley right in the comforts of their home.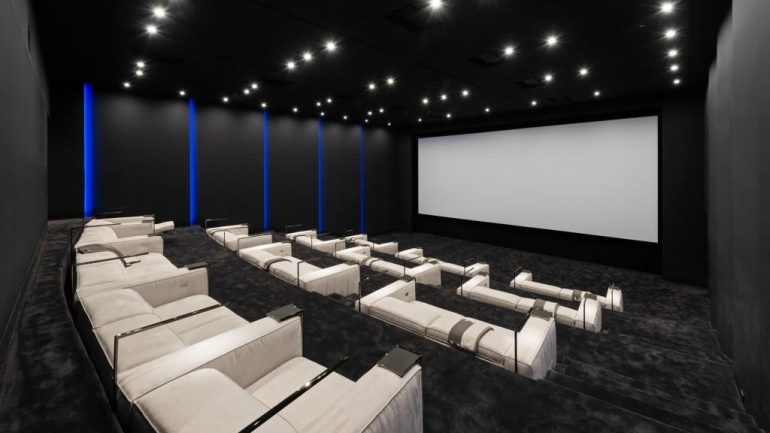 According to the agents, this massive home features a Dolby digital theatre that comfortably seats more than 40 people.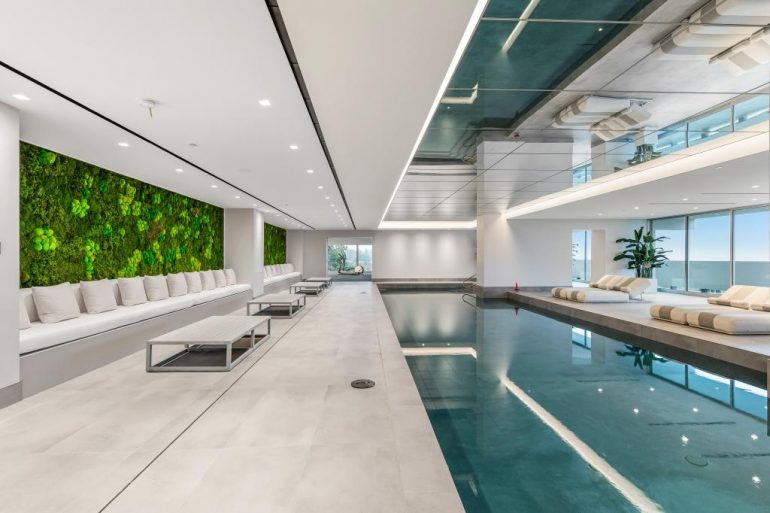 Pictured above is a 5,000-square-foot master retreat with a shallow pool. This is the place to be for days where you don't want to lap for fitness but just for leisure.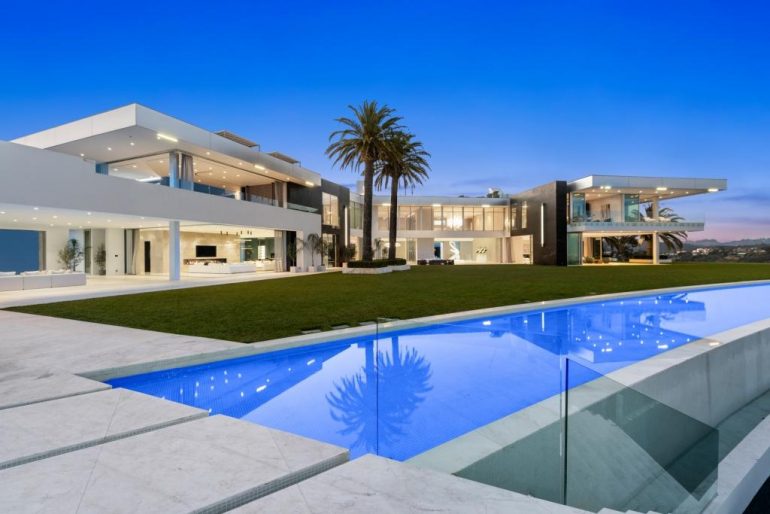 If indoor swimming time isn't your thing, the mansion has five other pools to please the homeowners and guests.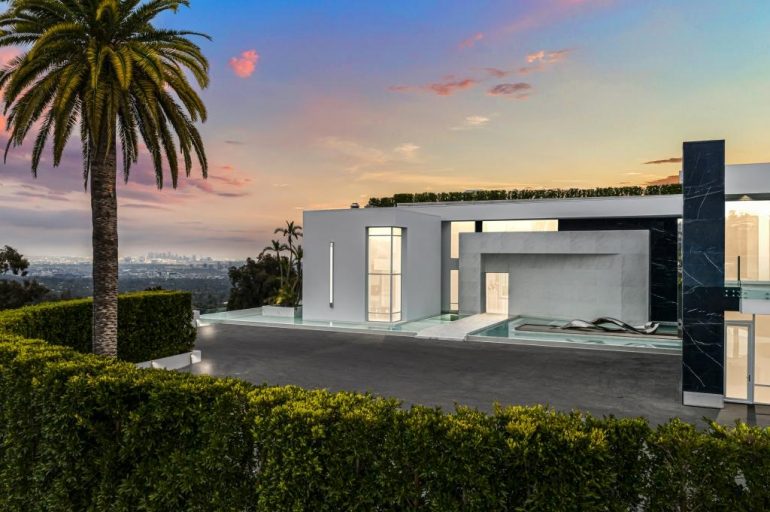 Other fabulous features include a three-bedroom guest house with floor-to-ceiling windows, a glass-encased jogging track, a tennis court, and a 30-car garage.
[Via: Dirt]