Superyachts linked to sanctioned Russian oligarchs are still scrambling desperately across the world to avoid being seized by the US and its allies. At least nine Russian-owned superyachts have broken the maritime law by switching off their tracking transponders to stay hidden. One of them is MY Alaiya (formerly TIS and Lady Gulya) which is believed to be owned by Russian billionaire Alisher Usmanov, who is often described as President Putin's "favorite" oligarch.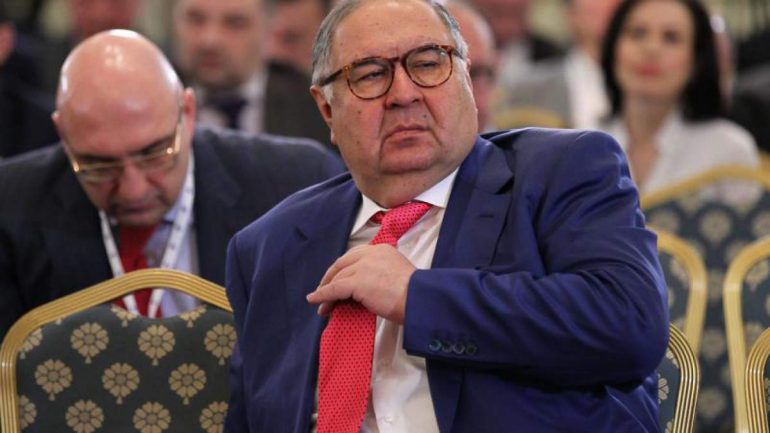 Although there are conflicting reports on the ownership of Alaiya with some linking it to Indian steel tycoon Lakshmi Mittal, the vessel's disappearance from live tracking the invasion of Ukraine raises eyebrows and inadvertently confirms Usmanov as its owner. However, the 111-meter superyacht suddenly reappeared on maritime traffic tracking websites recently that show the vessel to be currently located in Europe instead of Russia or in friendly waters.

Back in April, Usmanov's most prized possession, the gigantic MY Dilbar, was seized in Germany by the country's Federal Police. Estimated to be worth $750 million, the superyacht measuring 156 meters in length was undergoing refitting in Germany since October 2021. The loss of Dilbar came as a big jolt to Usmanov and it makes sense that the Russian billionaire might resort to desperate measures to protect his assets from being seized.

While Alaiya isn't as big and expensive as Dilbar, it's still an exceedingly beautiful and uber-luxurious pleasure craft. In the month of May, the vessel broadcasted its live location near the Maldives before going dark. According to the marine traffic data of the superyacht, it was heading towards Male at a rather slow speed of 4.5 knots (5.2 mph). After weeks of radio silence, MY Alaiya has reappeared in the port city of Palaio Faliro, Greece, according to MarineTraffic. What's interesting is that reappearing in Europe puts it in direct threat of getting seized, even if the authorities might find it difficult to prove its ownership.

Motor Yacht Alaiya
The 111.5m superyacht was launched by German shipbuilder Lürssen in 2019 and made its debut at the Monaco Yacht Show in 2019. Although it was originally named TIS, the luxury vessel has been renamed several times over the last three years, including Lady Gulya and finally its current name – Alaiya.

The superyacht underwent a refit in 2020, during which its recognizable deep blue hull was painted to a little less conspicuous beige finish. The yacht's remarkable interior and exterior were both penned by the very famous Winch Design. Alaiya has a steel hull and an aluminum superstructure, and it is spread over six decks.

The luxury superyacht is big enough to comfortably accommodate up to 18 guests in 9 staterooms and requires a crew of 38 to operate. Alaiya's interior design is truly jaw-dropping. Everything from the use of Calacatta Vogli marble to posh 24-carat gold ceiling profiles, marble staircase, and gold handrails, the superyacht is bathed in opulence.

The pleasure craft features a cinema, a gym, a Parisian-inspired tea room, a helipad, and a spacious beach club with a spa. She is powered by MTU engines, each capable of producing 4350 hp, thanks to which the superyacht can attain a maximum speed of 18 knots and a cruising speed of 13 knots.