Those who think Nord superyacht is the only mammoth of the high seas that got away from the firm grasp of authorities, there is one more beauty that sailed to safe shores. Andrey Molchanov's $120 million superyacht Aurora that as per Vessel Finder is currently sailing on East Mediterranean towards Göcek in Turkey. Roman Abramovich set the course of safely docking his superyachts in Turkish waters with the $600 million superyacht Solaris and $700 million megayacht Eclipse. His friend Evraz billionaire Alexander Abramov followed suit and sailed his $100 million vessel Titan from the Suez Canal to find refuge in Turkish waters.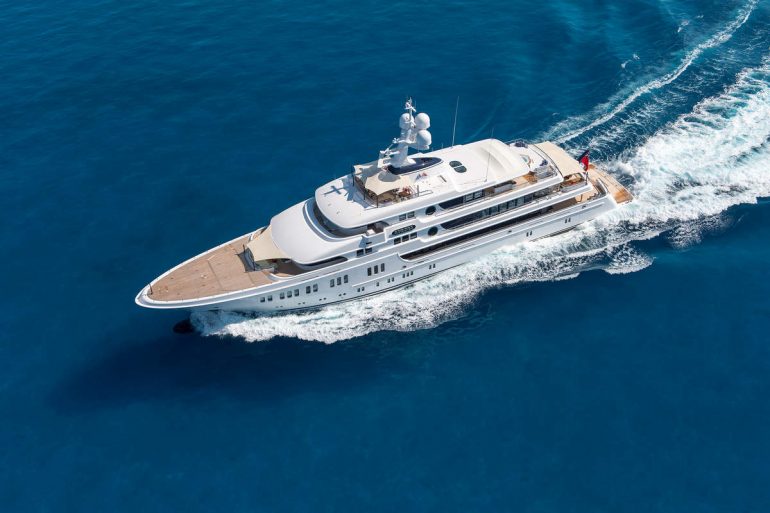 Authorities wanted to capture the gorgeous boat but could not prove ownership, so the luxury ship sailed to Turkey post repairs. Aurora had a hairbreadth escape as it was stationed next to the targeted and eventually seized superyacht Valerie for repairs in Barcelona. $150 million Valerie belongs to Sergei Chemezov. Its boasts a wellness deck with a workout area, beauty treatment rooms, a Hammam, and a steam room.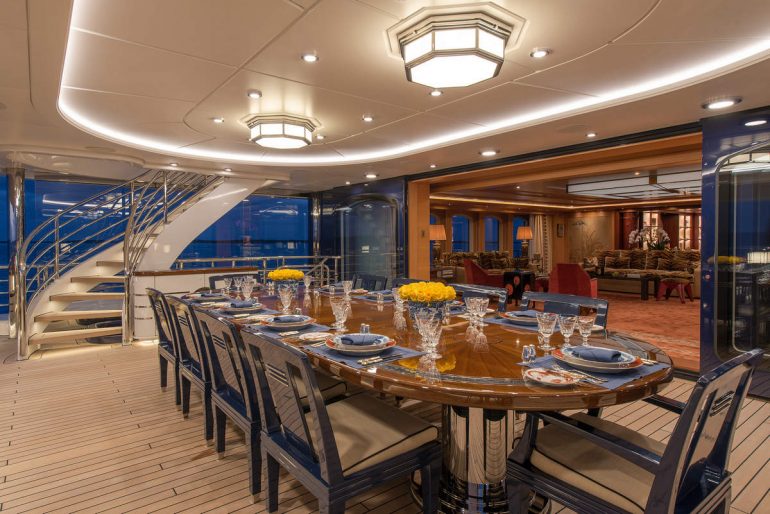 The art deco-style luxury ship flaunts bas-relief artworks, including a ceremonious Schimmel Pegasus Piano designed by Luigi Colani. Lurssen-built Aurora, too has several stunning features in its kitty. Take a closer look at the beautiful $120 million boat below: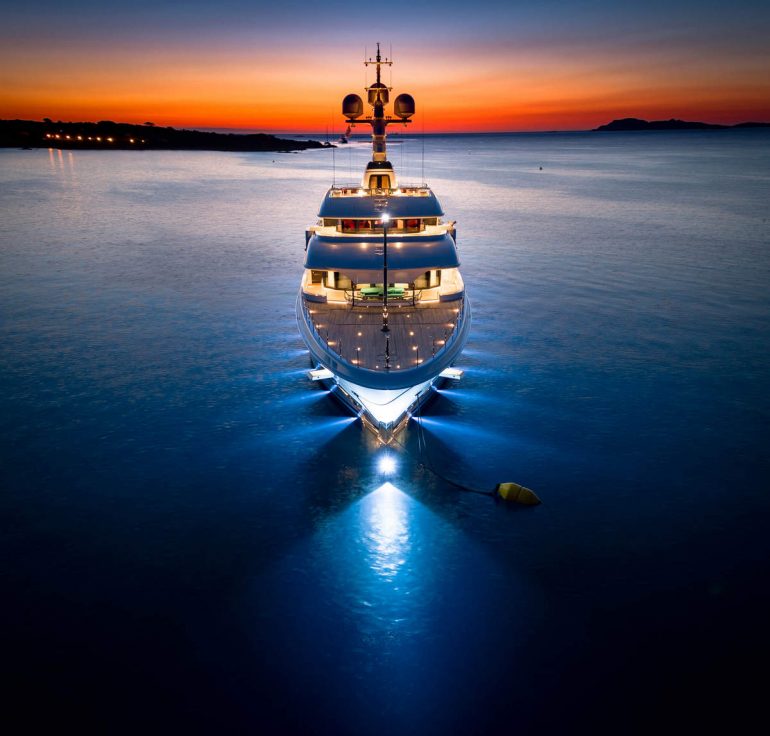 Meet the fantastic Aurora yacht:
Winch Design team put its best foot forward with the 243-footer. Owing to being heavily inspired by the Art Deco era, the ship was initially called Project Gatsby. The boat looks resplendent with state-of-the-art lighting across each deck, a large port light in the main staircase, and her rich mahogany and stainless steel exterior furnishings.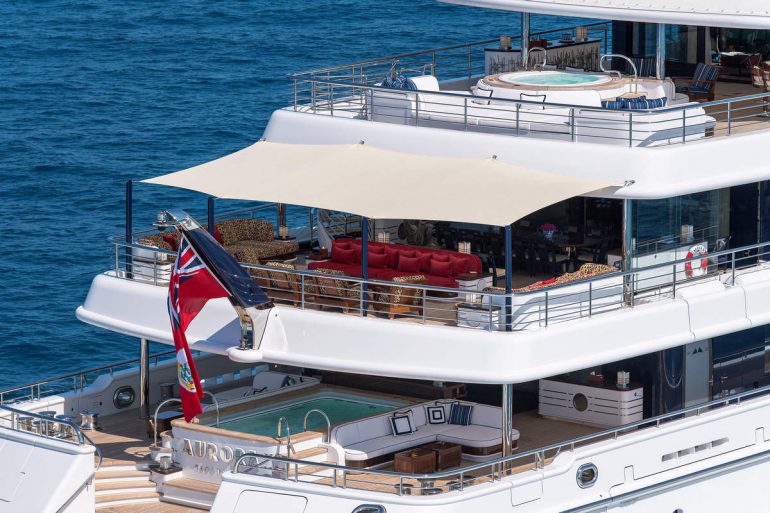 The highlight of the yacht that ferries you to the roaring 20s is its full-beam skylounge. The boat is dotted with several family spaces and sleeps up to 12 guests in 6 staterooms.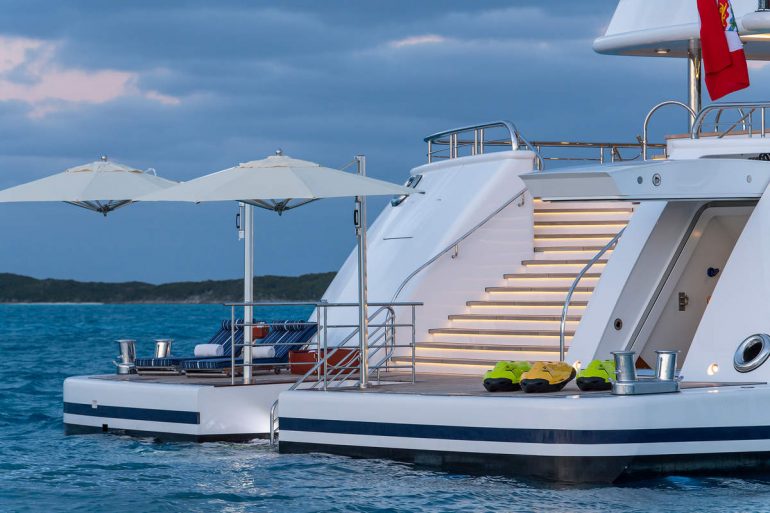 A crew of 22 ensures an unforgettable luxurious sailing experience. There are many social spots onboard, such as a large dining area, a massive lounge space offering panoramic views of the natural environment, a jacuzzi on the upper deck, a swimming pool, and toys and tenders.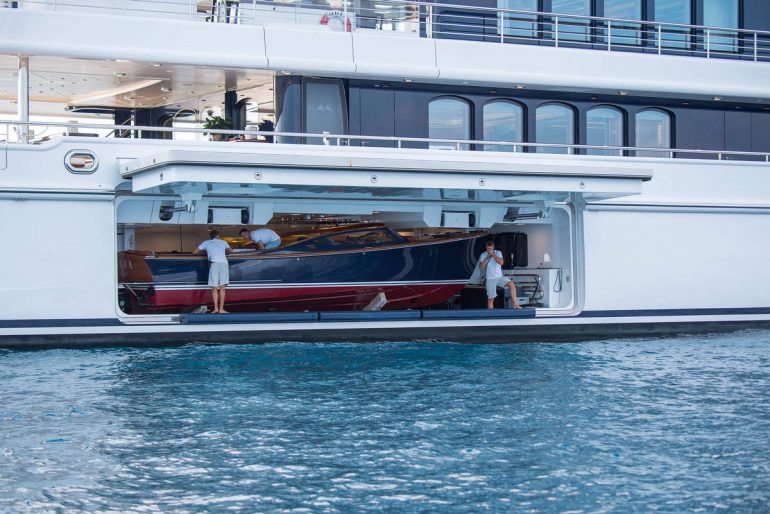 Aurora must be applauded for its performance. Owing to two MTU 2719 HP engines, she manages a top speed of 18 knots and cruises at 16 knots. The elegant Aurora also offers a maximum range of 5000 nautical miles with a 200000-liter fuel tank and carries 28000 liters of fresh water in her water tanks.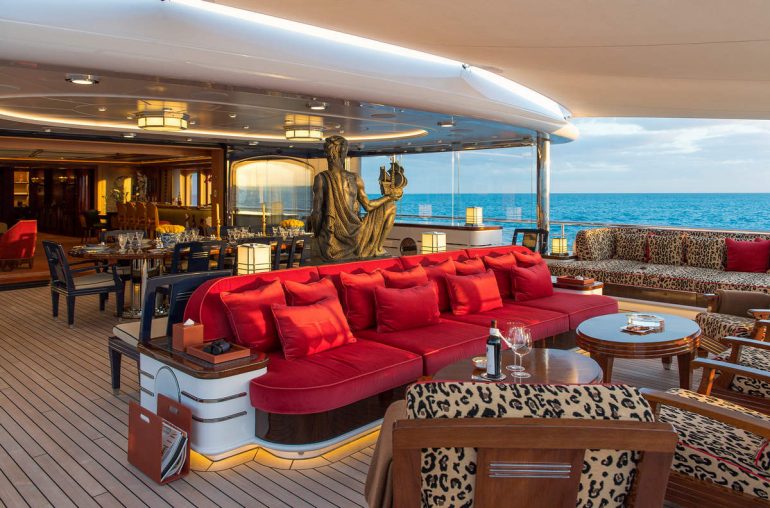 The only aspect inspired by a bygone era is her lavish interior. Otherwise, she is undoubtedly high-tech with low emissions engines, sound and vibration dampening, zero-speed stabilizers, glass crushing system, wastewater processing, etc.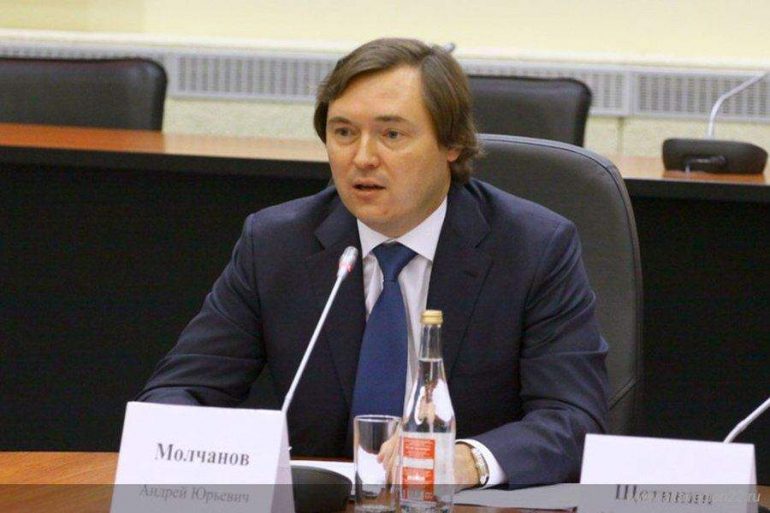 About Andrey Molchanov:
Molchanov is best known as the founder and majority shareholder of the LSR Group. In 2019, he reduced his ownership shares of the LSR Group to 50.33% by selling shares and has been the General Director of the LSR Group ever since. The economics graduate from St. Petersburg State College enjoyed a net worth of $950 million in 2019. Today, he is worth $1.2 billion as a leading real estate developer, with a portfolio of 7.8 million square meters of space. Wikipedia stated that during the Trump Tower Moscow deal before Donald Trump became United States President, Andrey Molchanov, owned the property at the location for the new Trump Tower in Moscow.