Russian Oligarch Roman Abramovich is a very rich man and he definitely likes to live the part. His outstanding collection of superyachts and private planes can even make affluent billionaires envious and fast. The Chelsea F.C. owner flaunts not one but two spectacular superyachts, the $590 million megayacht Eclipse that boasts an onboard anti-missile defense system, a futuristic laser shield, an escape pod, a submarine, and three helicopters. And the larger-than-life $610 million megayacht Solaris. Shared below is a detailed peek inside the mammoth of the high seas and what makes it one of the most powerful vessels in the world: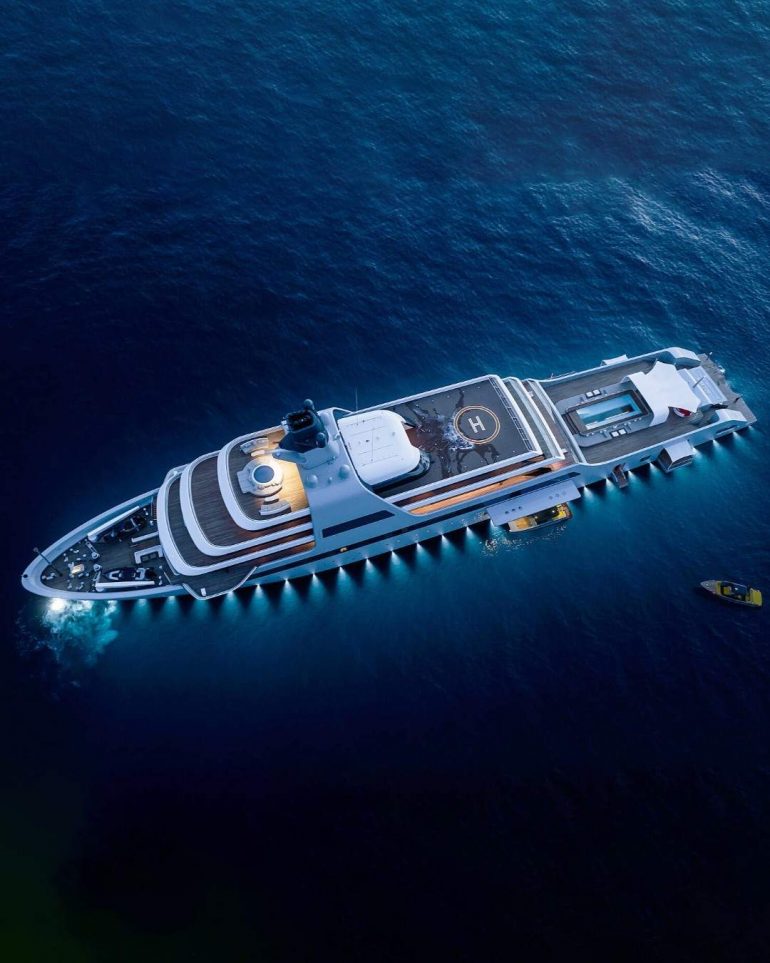 Solaris, the superyacht of superyachts
The nearly 460ft giant obviously has no dearth of space, so it houses 48 cabins across eight cascading decks with ease. The most expensive custom-made superyacht ever built requires no less than a crew of 60 for its upkeep and enthralls 36 guests onboard.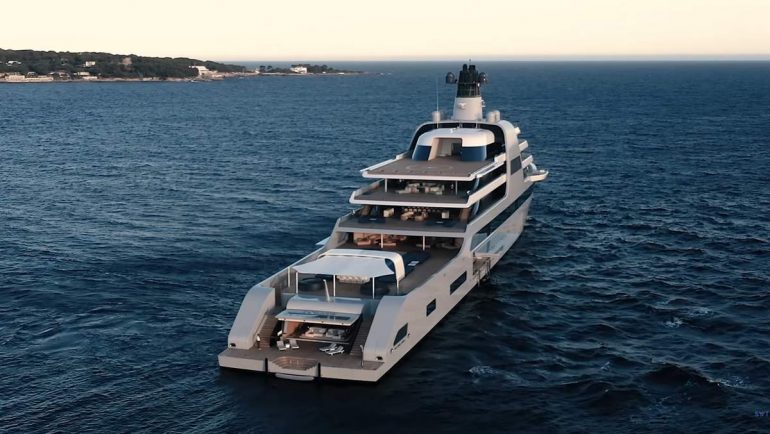 With little information about Solaris revealed, it is understood the main suite will most likely sit on its private deck and have extra amenities like a private terrace with a jacuzzi, office, and maybe even a private spa.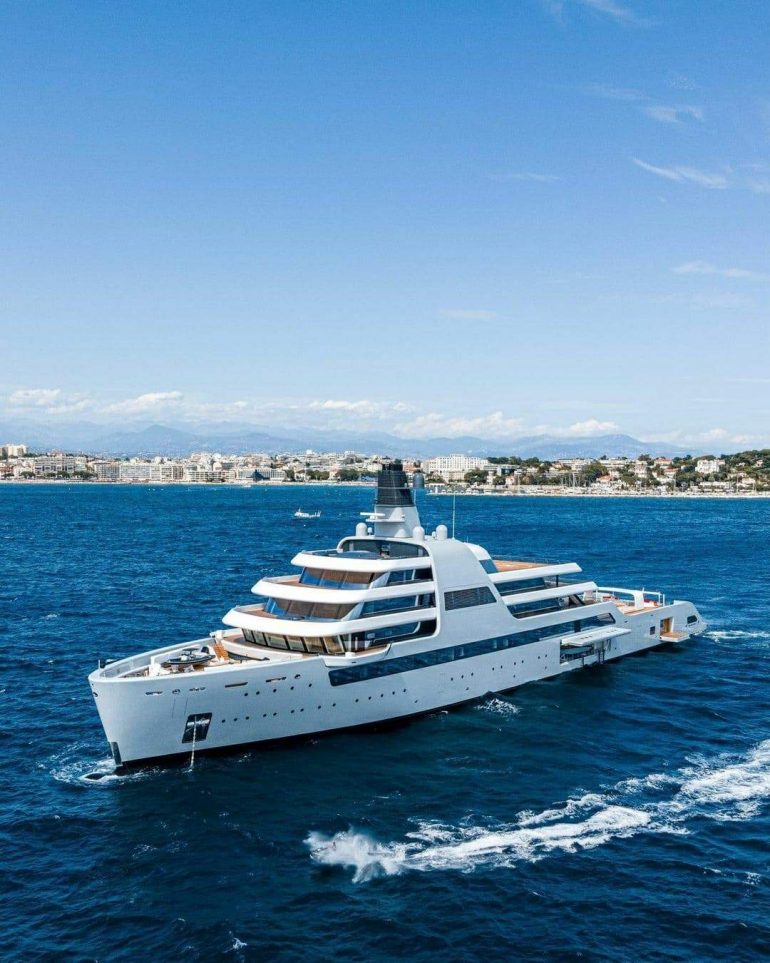 Smaller than Eclipse, this megayacht still manages a volume of 11,000GT. Being more expensive than Eclipse, Solaris flaunts opulent, well-appointed staterooms, a gym, a sauna, a wellness center, and a Jacuzzi, along with several well-designed lounge areas around the ship.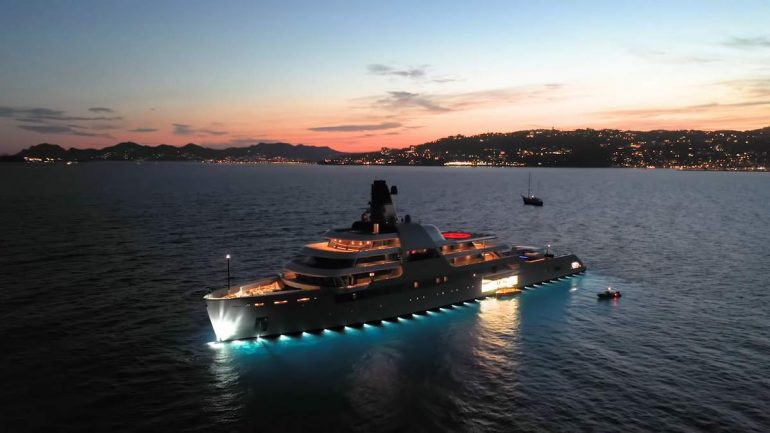 There is entertainment galore with an outdoor 'beach club' at the aft section offering uninterrupted views adjacent to a massive swimming pool. There are 20 high-speed jet-skis available at any given time and at least one helicopter to ferry guests from ship to shore for guests. For adventurous guests the boat would be packing a state of the art submersible that lets you explore the depths of the ocean without getting into a wet suit. For an individual like Abramovich the submarine would also be an escape vehicle that could be accessed via a system of pirate proof passageways. The yacht's builder is Lloyd Werft from Germany, who delivered superyacht Solaris in 2021.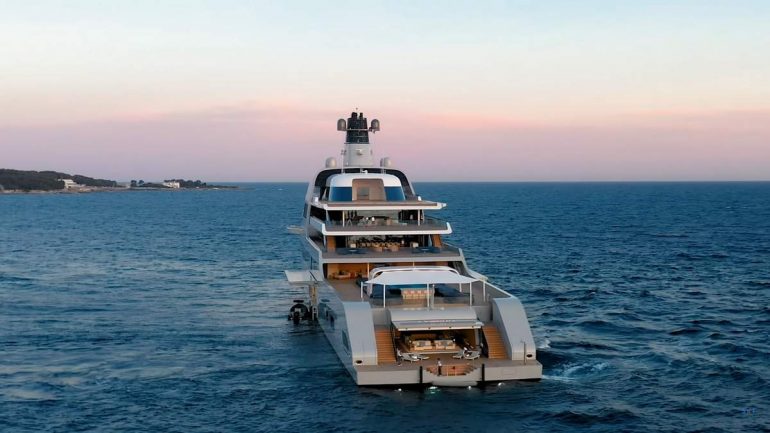 State-of-the-art features:
Solaris debuted as an 'Explorer' class of superyachts with ice-breaking capability concealed in the bow. This floating goliath will be powered by two high-tech electrical engines called Azipods, which power super-efficient propellers that can turn through 360 degrees, rendering a rudder unnecessary. Among its impressive luxuries are noteworthy state-of-the-art security features like a radar-controlled missile detection system, bulletproof windows, and armored protection. Like the Eclipse superyacht, Solaris boasts an anti-paparazzi system. It uses lasers to detect digital cameras and disrupts a potential picture as those infrared lights can make it unstable. It's an ideal mechanism to have when privacy is pivotal, which it certainly is when you're a VIP.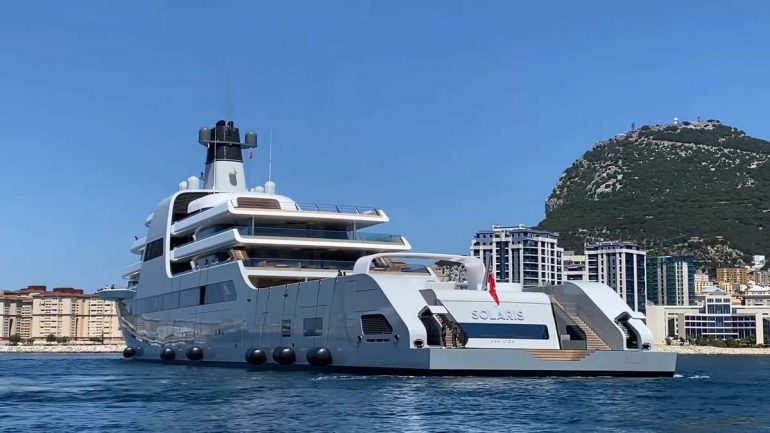 Add to this an anti-drone system that tracks potential intruders as far as 20km away and provides GPS coordinates of both drone and pilot together with the device's speed and compass heading.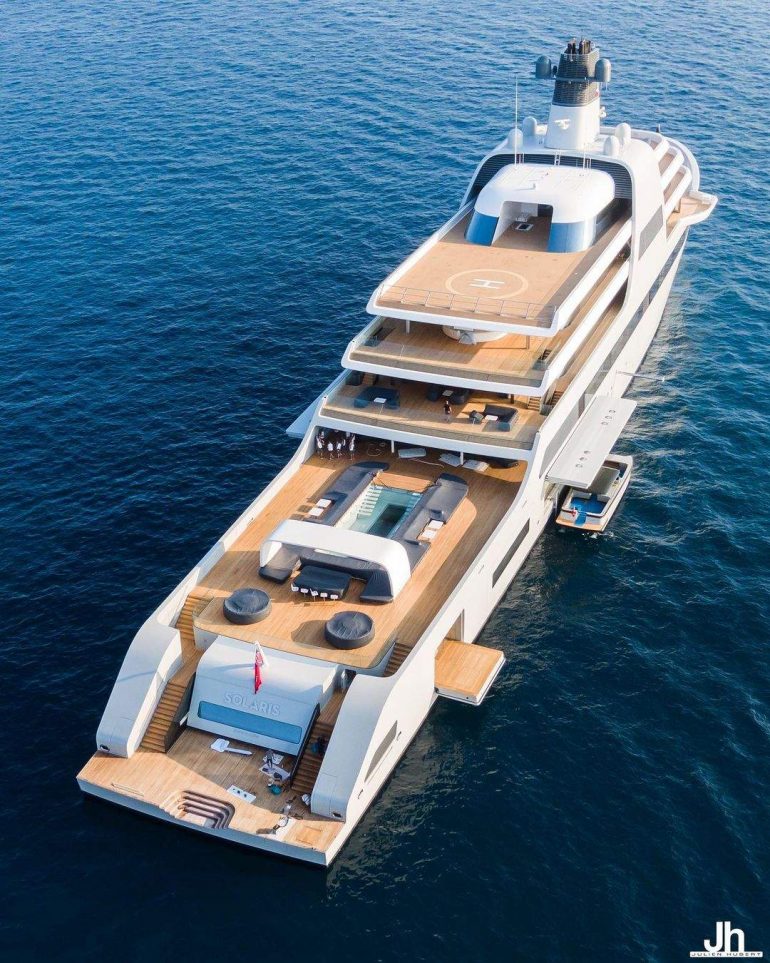 Yachting photographer Julien Hubert, who captured Solaris' images on a drone, said it was one of the biggest yachts he'd ever seen. "It is definitely among the 15 biggest yachts in the world,' he said, 'and it was creating a lot of interest in the yachting community around the port." According to Marinetraffic.com, the yacht is in Barcelona at the time of writing.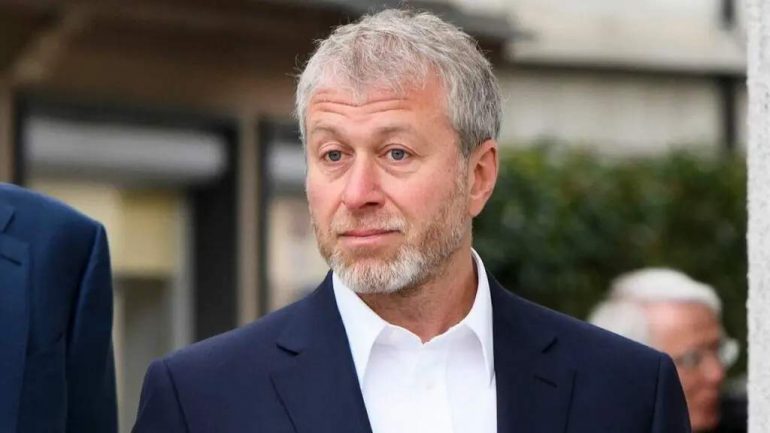 About Roman Abramovich:
55-year-old Roman Abramovich is a Russian businessman flaunting a $13.3 billion net worth. Other than U.K.'s Chelsea FC soccer team, Abramovich owns stakes in steel giant Evraz, Norilsk Nickel. A confidante of former Russian president Boris Yeltsin and current Russian leader Vladimir Putin had humble beginnings as a street-trader and then a mechanic at a local factory. His wealth exploded from oil conglomerates to pig farms a few years later. He has traded in timber, sugar, foodstuffs, and other products. Abramovich truly flourished in the years following the collapse of the Soviet Union.