When the names Lurssen and Espen Oeino come together, it is predictable that the yachting world will welcome yet another masterpiece. The 475-feet Project
Luminance is undoubtedly a masterpiece in the making, launched in 2022 she is set to be the biggest yacht to be delivered in 2023. Ambitious projects often consume more time, money, and energy than usual, and billionaire Rinat Akhmetov's investment was no different. One may dub it the vanity project of Ukraine's richest man, who enjoys a net worth of $4 billion. However, things took a turn when his steel plant in Mariupol was destroyed by Russian shelling.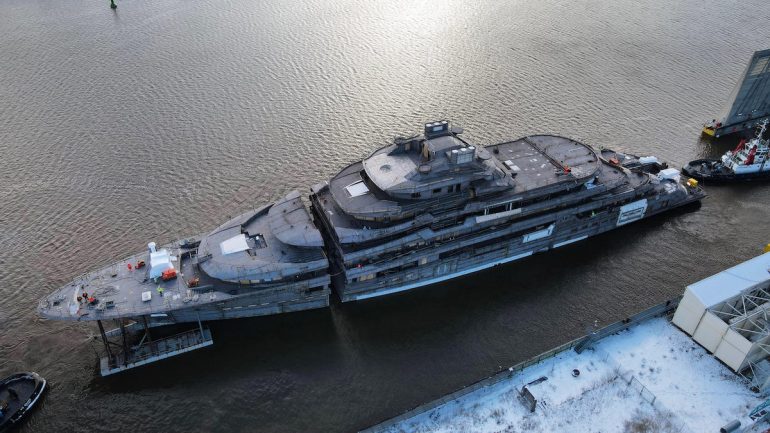 Per the NY Times, the situation with Azovstal affected the billionaire's decision, and he was left with little choice but to sell his unfinished megayacht. "Given the current circumstances, we are considering its possible sale," Jock Mendoza-Wilson, director of international relations for Akhmetov's company System Capital Management, stated. When completed, Luminance would feature among the ten largest superyachts in the world but not without taking a massive chunk out of the fortune of Ukraine's staunch supporter.

Project Luminance, Akhmetov's pride-turned-panacea:
The mammoth Project Luminance resembles another renowned Lurssen ship, the 464-foot megayacht Nord. This instantaneously categorizes the megayacht in the elite $500 million plus bracket. Akhmetov's boat includes teak decks, a steel hull, an aluminum superstructure, and a 65-foot beam. Though incomplete, her cascading decks and long bow make the spacious room inside perceptible and magnificent. In all probability,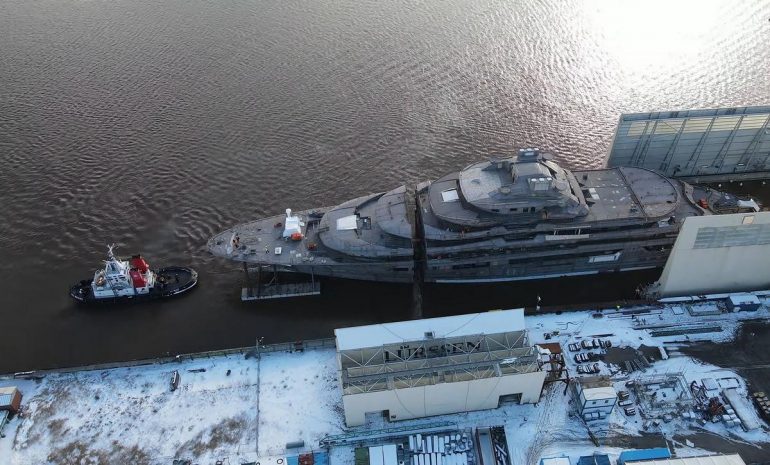 Project Luminance will include not one but many pools, a serene spa, several dining spots, and exceptional amenities. If Lurssen-built Nord houses 18 guests and a crew of 40, the incredible Project Luminance won't dissatisfy either.