This year's Monterey Car Week saw the launch of some incredible new automotive creations, which include the $5 million Bugatti Mistral. Unveiled at The Quail, A Motorsports Gathering, the limited-production Bugatti hypercar marks the end of the road for the celebrated W16 engine. It's also the first ever Chiron-based model to feature a detachable roof. With a design inspired by the French manufacturer's legendary 1934 Type 57 Grand Raid, the attention to detail on the Bugatti Mistral is simply jaw-dropping. Everything from its unique fascia to the X-shaped taillights that flank the illuminated Bugatti insignia, the Bugatti Mistral is wrapped in bespoke design elements. However, there's a tiny little feature that you might miss at the first glance but it's absolutely fantastic. We're talking about the hypercar's gear shifter.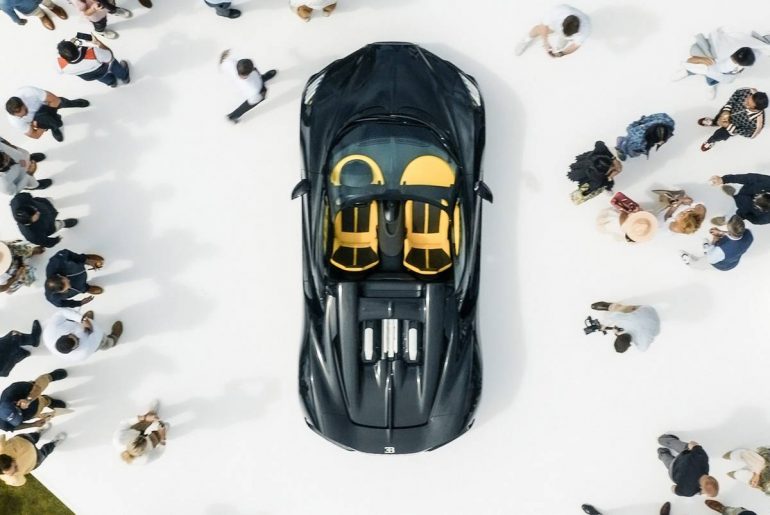 Mistral's cabin design is more or less identical to that of the regular Chiron, except for the obvious detachable roof. However, did give the limited-production hypercar's interior some exclusive features to set it apart from the rest of the line-up. One of them is the shifter which is milled out of a solid block of aluminum and features a matt black finish. The highlight of the shifter is an amber insert that will immediately remind you of the amber-covered mosquito in John Hammond's cane from the 1993 movie Jurassic Park. However, if you look closely, you'll find a tiny Easter egg hiding in the amber insert. Unlike Hammond's cane in which the piece of amber had a mosquito with Dinosaurs' blood, the amber insert in the Bugatti has a miniature sculpture of a dancing elephant.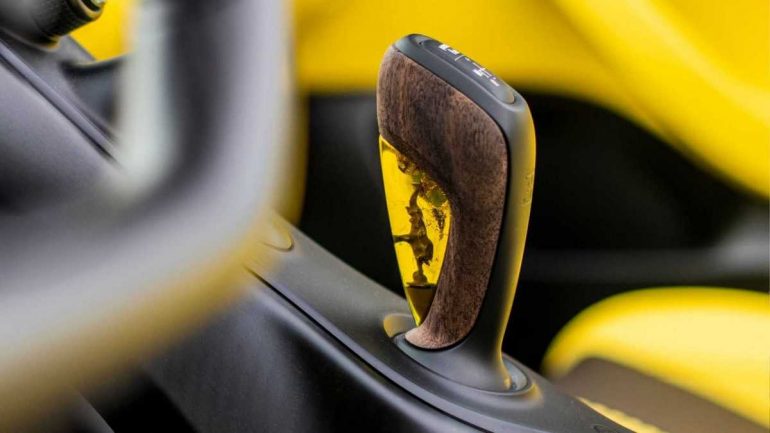 "If you look closely in the gear shifter is a yellow amber insert, and there's an elephant in there," Bugatti's Deputy Design Director Frank Heyl told Motor1. "Ettore Bugatti had a brother, Rembrandt Bugatti. Rembrandt was a sculptor and an artist, and he sculpted animals. He would be in the zoo observing animals and doing sculptures. And [Rembrandt] did the dancing elephant that was dancing on the world, and it was on the front of the Bugatti Royale. So we thought it would be a nice thing – because we always identify Bugatti with this elephant – to put it into [the shifter]." Bugatti will build only 99 examples of the Mistral roadster and all of them have already been for.
[Via – Motor1]