When all the top automakers, including Mercedes Benz, are pushing out sharper-looking modern vehicles out of their stables, somehow the G-Wagon, with its antiquated looks, still remains to be extremely attractive. But when we first set our eyes on the G63 AMG 6X6, the six-legged beast of a machine blew off our minds! Its tank-like image looks more like a military vehicle than a usual SUV, but it isn't as indestructible as it might appear to be.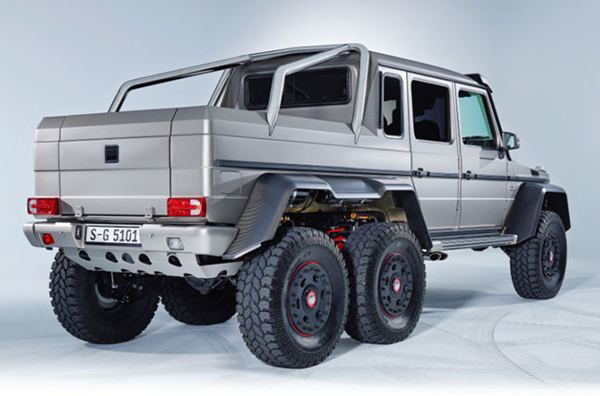 The solution armor it to lend it some serious military-vehicle grade indestructibility. That's exactly what a Texan company has done. Texas Armoring Corporation has come up with a G63 AMG 6X6 that is impervious to bullets. The B6 + grade armory is enough to protect it from rounds fired by AK-47 and M-16 assault rifles. The extra armored cladding has added half a ton to the vehicle taking the total weight to over 5 tones.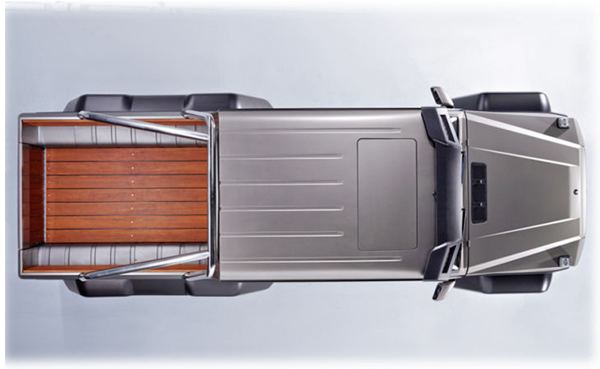 Unlike the Brabus G63 AMG 6X6 we saw at the Frankfurt Motor Show, the Texas Armoring Corp. hasn't tweaked the engine or other mechanical bits. The Texan company has started taking pre-orders and has pegged the price at $1.35 million, which is almost twice the original price of G63 AMG 6X6 that Mercedes sells for $512,000.
[Via – TAC]