There is hope on the horizon, even for superyachts that have fallen into obscurity, especially for their dedicated crews! The Office of Financial Sanctions Implementation, also known as Ofis in the UK, has granted Burgess a license to compensate sanctioned crew members after a lengthy process. These luxurious vessels, Alfa Nero and Luminosity, belonging to Russian oligarch Andrey Guryev, have faced their fair share of challenges. While the Alfa Nero, abandoned in Antigua since February 2022, was last spotted in Saint Kitts & Nevis, the $270 million Luminosity, an opulent 351-foot Benetti yacht, remains deserted in Montenegro.



These stunning vessels have been meticulously maintained by a professional skeleton crew, who have unfortunately not received their due salaries for quite some time. Thanks to the license granted by the UK government, the crew members of Luminosity and Alfa Nero will finally receive their pre-sanction salaries before the year's end. Lucy Medd, Partner and Head of Crew Management at Burgess told Superyachtnews, "The crew has displayed incredible patience, and they are relieved that this matter is finally nearing resolution."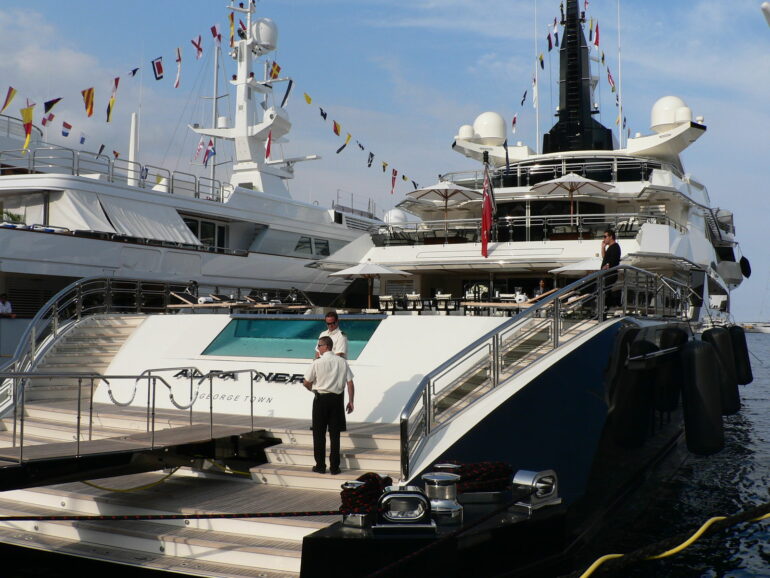 The license permits Burgess Crew Services (BCS) PCC Ltd for both Alfa Nero (registration number 347) and Luminosity (registration number 437) to settle all outstanding agreed-upon salaries and notices, as outlined in the termination of employment letters issued to each crew member back in March 2022 when the sanctions were first imposed. Medd further explained, "The license also authorizes BCS to disburse the Alfa Nero gratuity to the crew, as previously agreed upon before the sanctions were enforced."

Burgess is optimistic that both crews will receive full payments before the year ends. Medd added, "BCS is also in the process of applying for a license to release the funds from the Policy & Resources Committee in Guernsey." In response to a crew member's query about receiving interest on the owed money, Medd clarified, "I explained that providing interest on sanctioned funds is illegal."

While the Office of Financial Sanctions Implementation may permit staff payments, it's not enough for some tycoons. Sanctioned Russian-Israeli billionaire Mikhail Fridman, who was denied the right to make monthly payments of $50,000 to cover the operating expenses of his multimillion-pound property in North London, initiated a High Court challenge against the UK Government. Ofis provoked the businessman by rejecting his request for a modest monthly sum of $3,000 to maintain an integrated lighting, heating, and communications system. Ofis argued that granting these payments would enable the sanctioned tycoon to sustain his extravagant lifestyle.