Affluent billionaires owning a fleet of superyachts is common. Their flagship megayachts hog all the attention, leaving their tinier shadow vessels overshadowed, pun intended. The Golden Fleet of Sheikh Khaled bin Sultan al Saud includes one such floating gem- The Golden Shadow. The prince's fleet is dedicated to oceanic conservation, which takes his new flagship, the Golden Odyssey, and support vessel, the 219-foot Golden Shadow, and the sport fishing vessel, Golden Osprey, on long voyages across the planet's oceans. The Golden Shadow is a remarkable logistical support vessel with fantastic features divulged below-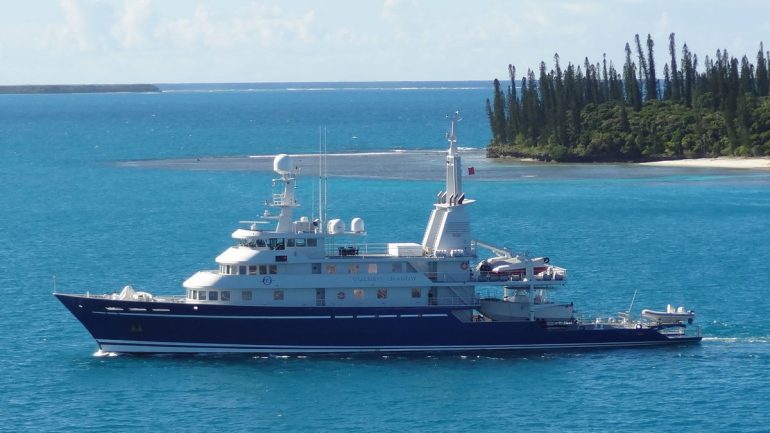 The Golden Shadow support vessel shines bright-
Bult in 1994 by Campbell Shipyard and extensively refit in 2017, the 219-footer was the 1990-made Golden Odyssey's shadow vessel, a world first for that time. The $10 million yacht was indeed one of a kind and, ahead of its times, used to transport tenders and even carry a Cessna Caravan Amphibious aircraft for the Golden Odyssey.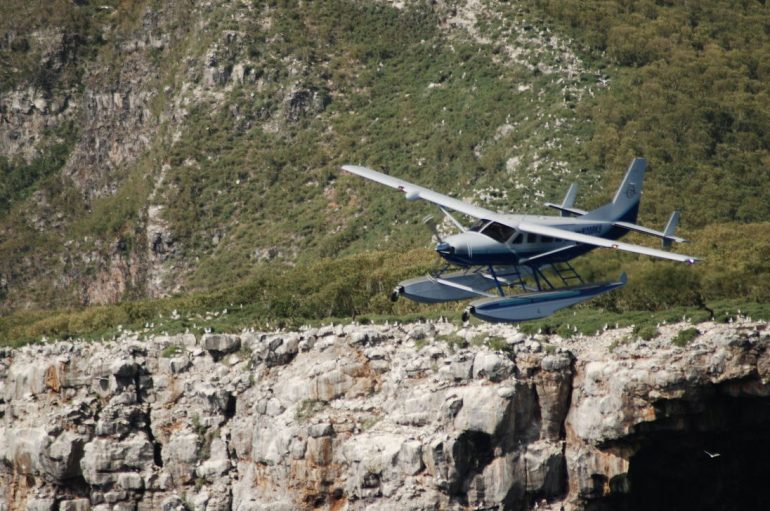 Considering the support vessel was to participate in marine exploration, she was installed by the regal owner with a laboratory of maritime studies, which helped several universities with their research.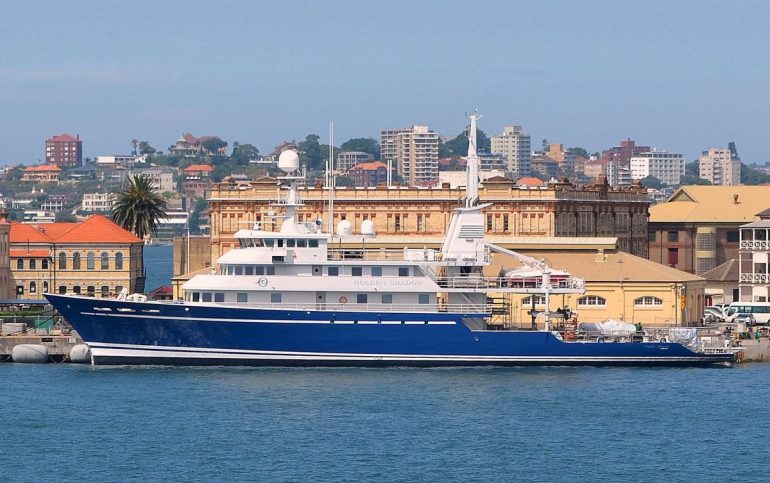 The motoryacht truly brings the best of both worlds on the platter. She offers the comforts of a luxury yacht, accommodating 20 guests in 10 cabins, and is a boat that means business. There is space for an airplane, a 2-man dive chamber, and various other fantastic toys in addition to storage for up to 5 boats. Golden Shadow is an ideal boat that can switch avatars like a chameleon for work or play.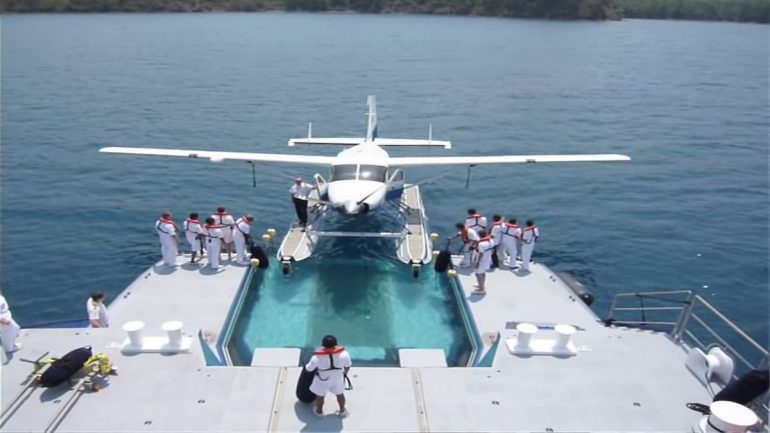 The stern elevator platform can lift equipment up to 10 tons and doubles as a helicopter landing platform. Among her many fascinating voyages, the one that stands out is that in 2015, the 219-footer completed a five-year round-the-world mission. The journey included surveying coral reefs and ocean habitats across the Pacific and Indian oceans. This yacht uses twin responsive DEUTZ-MWM main engine(s) and can accelerate to a top speed of 16.5 knots.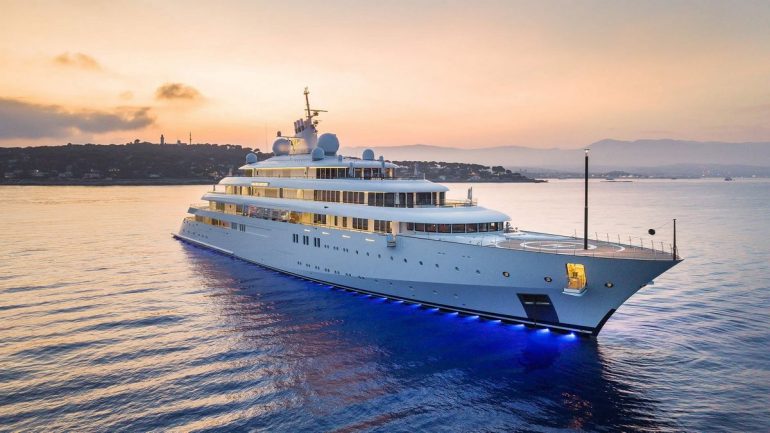 The Saudi prince's flagship $400 million floating mansion, Golden Odyssey, was seized last year in October 2022. The luxury ship was sold after Deutsche Bank Luxembourg successfully arrested the yacht to enforce its mortgage against it for outstanding debt over $116 million.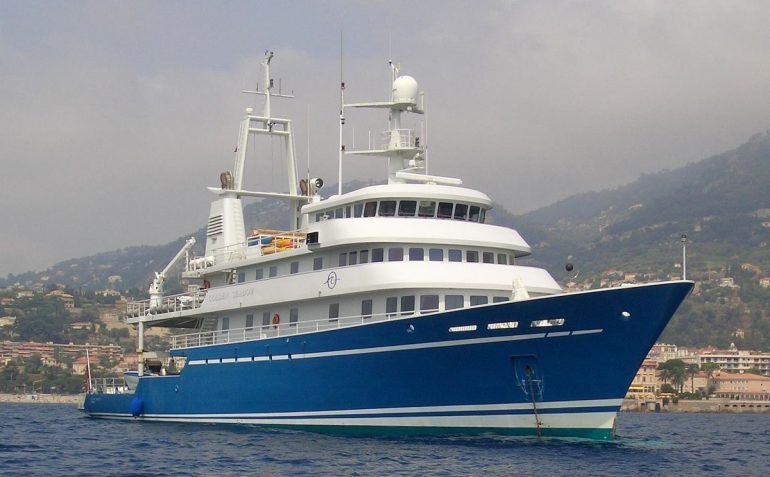 Golden Shadow was the Abeona of the 1990s-
If any shadow vessel has garnered as much attention as its primary vessel, it is Jeff Bezos's $75 million Abeona that sails behind his $500 million Koru Yacht. if compared to Golden Shadow, Abeona is much more luxurious and way costlier. the 247 foot boat sleeps 45 people, including crew, guests, and staff. the ship, with a massive volume of approximately 1,900 GT, accommodates an array of tenders and toys, marine gear, and emergency relief support equipment.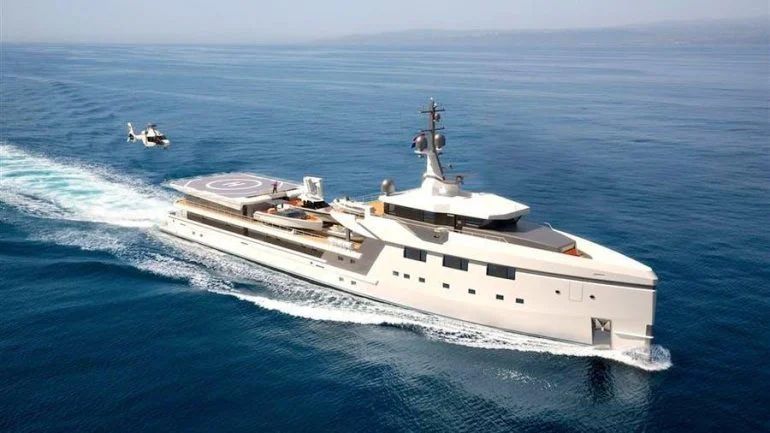 Most importantly, it features a helipad for Bezos's helicopter pilot fiance, Lauren Sanchez, who can indulge in her passion in the middle of nowhere thanks to Abeona.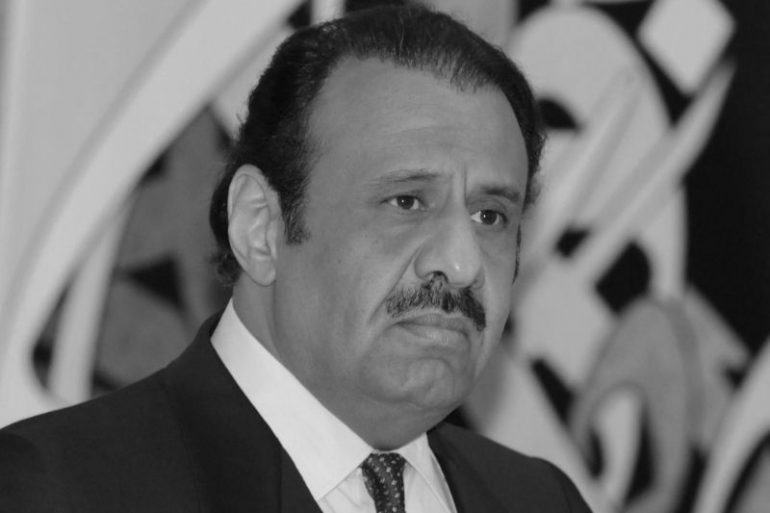 His Royal Highness Prince Khaled bin Sultan –
The founder of the Living Oceans Foundation is an avid scuba diver. That explains his Golden Fleet and the excellent support vessel $10 million Golden Shadow. He spent time in the desert as a young boy in Riyadh, but it was the oceans he truly loved. By the 1990s, he became a certified scuba diver exploring the pristine Red Sea, nature's most prosperous realm, firsthand.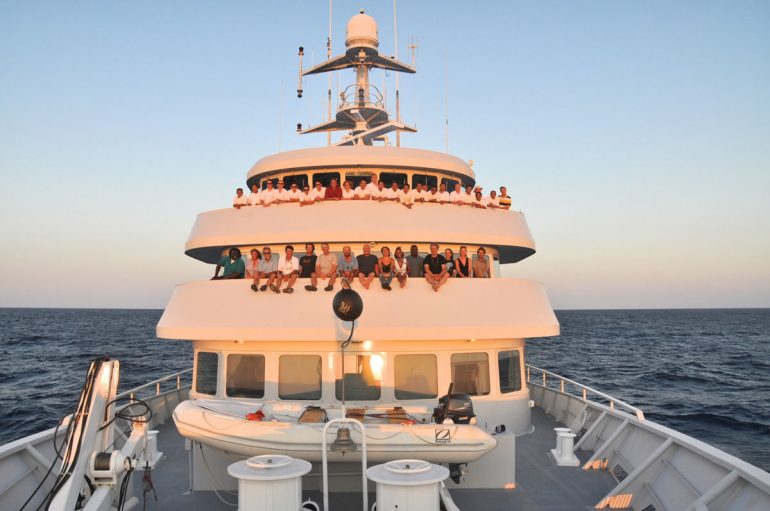 His passion also revealed to him an underlying problem, quite literally. The planet's coral reefs were deteriorating. Instead of simply witnessing this disaster, the Saudi royal worth $10 billion turned to experts and established the Khaled bin Sultan Living Oceans Foundation in 2000. "I now have a passion for preserving and protecting the fragile balance of the seas – not only for my children, but also for future generations throughout the world. I have been fortunate to be able to support scientists in their efforts to preserve marine environments, search for new medicines, map global weather changes, and discover the symbiotic interaction of reef organisms, knowing that healthy reefs are a crucial measure of the vitality of the earth itself. But what we have done so far is just the beginning. There is much more that must be accomplished to guarantee the integrity of our oceans. That is why I look forward to a partnership with people throughout the world, working to benefit the oceans – and our future," said Prince Khaled bin Sultan.
The member of the Saudi royal family lives in Makshaff Palace, Riyadh, and owns a $200 million Boeing 767 private jet.